Johnny Depp's penis size revealed in new book. Danforth Prince and Darwin Porter have published a book titled Hollywood Babylon: It's Back. In it, they unleash a horde of information you thought you never cared about and lace their tome with full frontal shots of Mick Jagger, Daniel Radcliffe, Ewan McGregor, John Malkovich, James Woods, Richard Gere and Arnold Schwarzenegger. Basically, stuff you can find on the internet. But, they also claim Sean Connery and Johnny Depp have big dicks.
Sean Connery's Penis Size
Sean Connery used to pose nude for art studies and one student said, "It was the biggest I've ever seen. It made me drop my charcoal pencil."
A website claims that Connery's dick is 12″ long.
Click to see Sean Connery's penis (warning: NSFW!)
Johnny Depp's Penis Size
As for Johnny Depp's penis size, girls and guys will be interested to know that he was known as "donkey dong." Depp's penis doesn't seem to impress Amber Heard though. She body-shamed him and called him "washed up" and "fat."
The closest you'll get to seeing Depp's donkey dong is a scene from Johnny Depp and Javier Bardem's year 2000 movie, Before Night Falls. In it, Bardem leans against Depp's bulging crotch.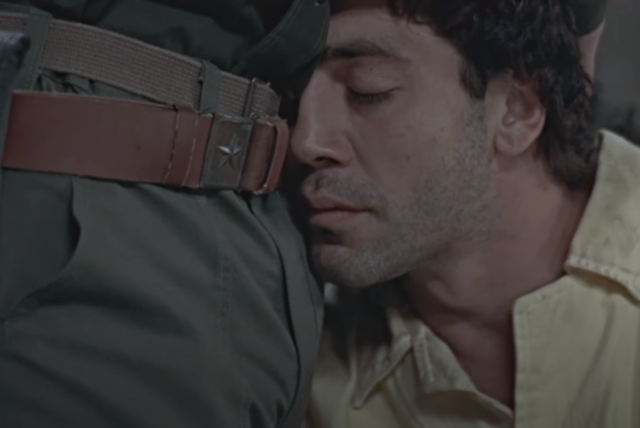 Is Johnny Depp's penis size huge? You make the call.