Want to see photos of a pregnant Khloe Kardashian in lingerie? You're in luck.
And if you want to see more, all you have to do is pay $2.99 a month for Khloe's website. I wish I were joking.
Fortunately, E! Online has another photo for the world to enjoy: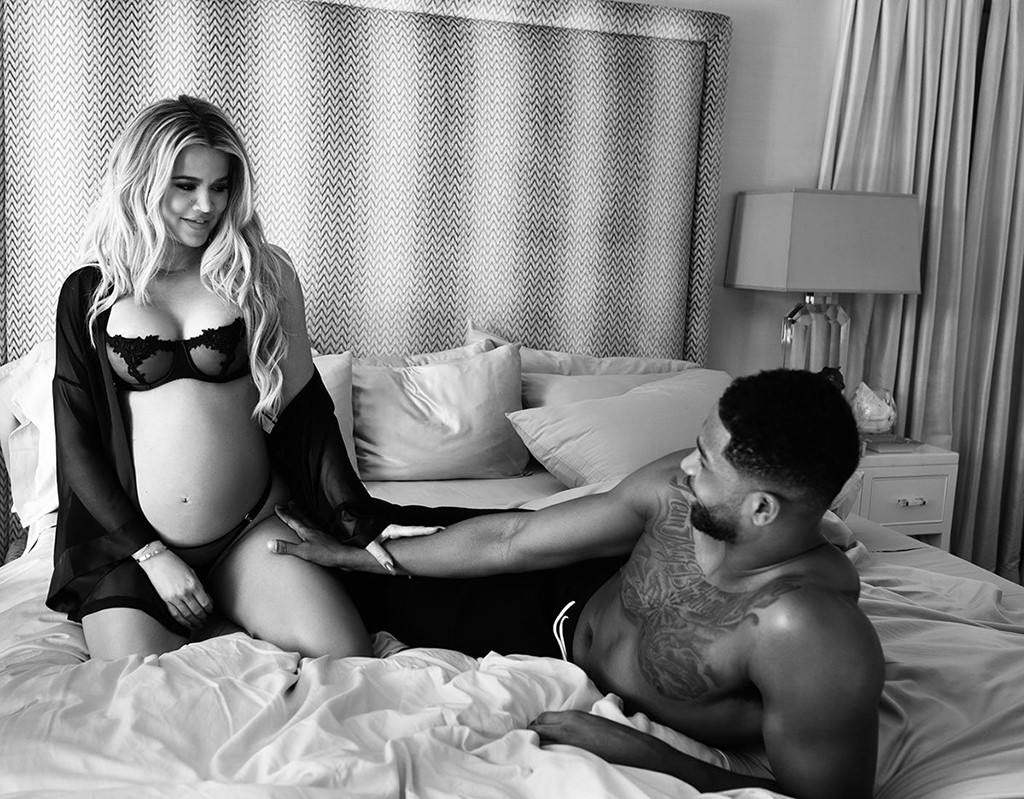 As you can see, Khloe is showing off her three bumps on a bed next to baby daddy Tristan Thompson. The photos were taken by Sasha Samsonova. Here's what Khloe said about her pregnancy and the photoshoot:
"Being pregnant has always been a dream of mine. Even though 9 months feels like a lifetime while I'm awaiting the arrival of my baby girl, it's really a blink in the grand scheme of life. I know I'm going to miss my belly so much once she's here, I had to capture the beautiful process that is pregnancy so I can always look back at this time. Thank you Sasha Samsonova for this special photo shoot! Also, shout-out to my glam team who helped me look and feel like a goddess: Hrush, Andrew and Jill. Check out a few of my favorite photos from the shoot, especially the ones with TT!"
No word if Khloe and Tristan kicked everyone out so they could have pregnancy sex after the photo session. Khloe is due to give birth any day now. Sisters Kim (via surrogate) and Kylie already popped out their little ones early this year. To see their photos, you can pay $5.99 a month for Kim's website and $9.99 a month for Kylie's.