You're probably wondering why you're hearing of Petra Collins now. Well, there's good reason.
Justin Theroux's rumored to be dating her. Not only that, it's alleged he did it while married to Jennifer Aniston.
She's gotten a lot of attention for her photography and art. She's only 25, directed "Fetish" by Selena Gomez (though they probably won't hang out anymore) and photographed Kim Kardashian.
That's to say, you're gonna hear more of her.
Her Instagram is a Good Place to Start
If you want to know her photography style, check out her IG (@petrafcollins). You can get an idea of her use of color and models. Study her photos and pretend you actually know something about art.
Her Photography Made Her Famous
Collins' photography "centers around the recurring themes of all that young womanhood entails: crushes, best friends, first loves, periods, body hair, pimples, and all." Also, color plays a big part in her photos.
I'm no photography genius, but yes, looking at her pics, there definitely is…color in them? Like, a unique use of color. Seriously, I cannot wait until someone hires me to write about photography.
She's Controversial
Collins has had her moments. In 2013, she designed a menstruating vagina shirt for American Apparel. People obviously complained about it, calling the image "vile," "gross," and "icky".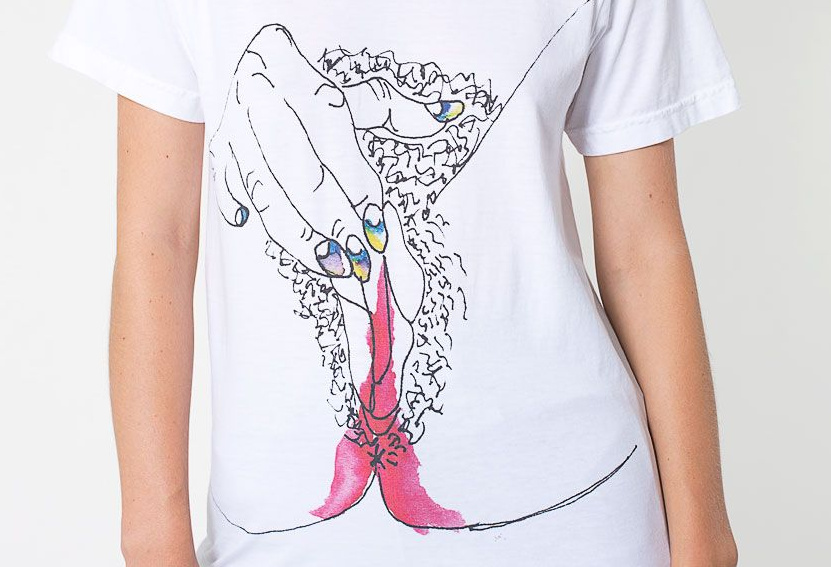 What they should've complained about was its $32 price tag.
Instagram Didn't Like Her Pubes
Another controversial moment was her Instagram showing off an unshaved bikini line. Instagram temporarily kicked her off for committing this atrocity.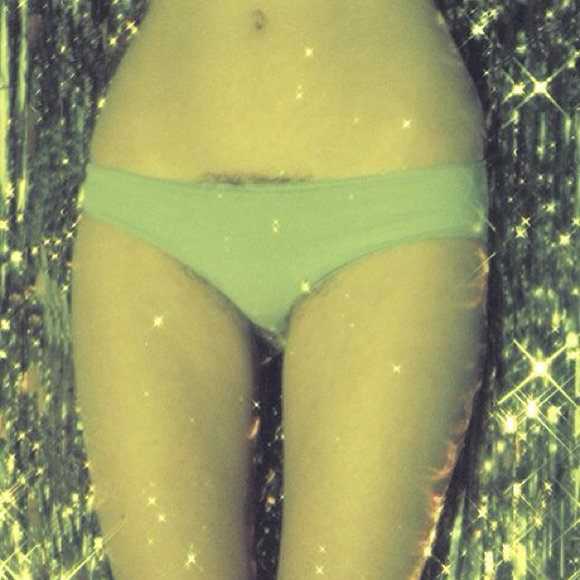 I, for one, wouldn't mind seeing this on Instagram. Because it's artsy. If it was some rando taking a snapshot of their pubes without nice lighting, I'd kick them off the entire Internet, not just Instagram.
Collins wrote an essay on her photo. In it, she said:
The image I posted was from the waist down wearing a bathing suit bottom in front of a sparkly backdrop. Unlike the 5,883,628 (this is how many images are tagged #bikini) bathing suit images on Instagram (see here and here) mine depicted my own unaltered state — an unshaven bikini line.

[…]

I'm used to seeing female bodies perfected and aspects concealed in the media (i.e., in hair removal ads for women, hair is NEVER shown). I wasn't surprised when TMZ requested to interview me about my t-shirt, but then cancelled because the image was "too explicit for television" — whereas during Rihanna's abuse scandal, her beaten face was broadcasted hundreds of times.
Honestly, Collins is good at generating controversy and press. Not that that's bad. How else do you stand out in this world? She drew a menstruating vagina for a major brand. Of course, she knew she'd get criticism. She even said in her essay: "I wasn't shocked at the reaction I received from my t-shirt."
She also probably knew that Instagram would kick her off for putting up pubes. Her genius was knowing she could then write a huge essay about it, get the story picked up by major outlets and then become known as the woman who got kicked off Instagram for a pubes photo. I find this to be smart actually.
She Released a Career-Retrospective Book
Collins started photography at 15. Ten years later, Rizzoli released a book on her career called Coming Of Age. Yes, a career retrospective at 25. Meanwhile, you're still stuck on step one to your dreams.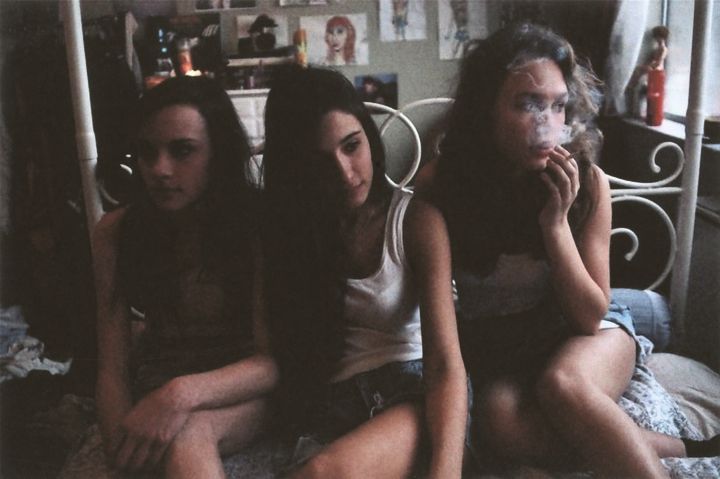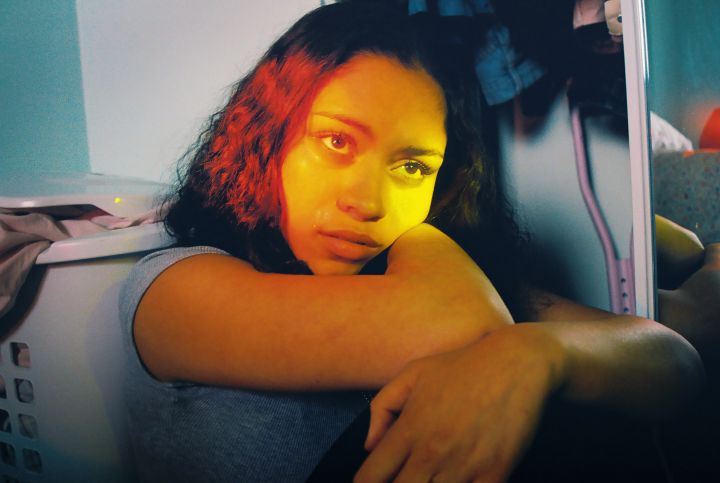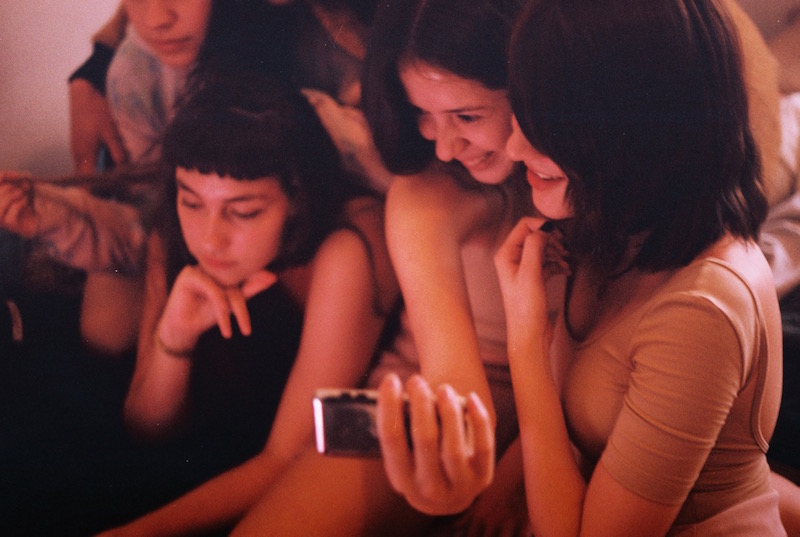 Coming of Age collects her photographs of people like Selena Gomez, Tavi Gevinson, Zendaya and Kim Kardashian. You also get the dreamy, pastel-colored photos of teenage girls that made her famous.
Petra Collins Does Gucci
Gucci hired Collins to do a commercial for their eyewear. In her short film, Collins films two young children, played by her cousins, stealing their grandmother's glasses and going on a magical trip. In the background, a cover of Billy Idol's "Eyes Without a Face" plays. Get it? "Eyes Without a Face"? Stealing grandmother's glasses? Eyewear? Yea.
The video is like an Alice in Wonderland-type adventure and ends with fancily-dressed people prancing about with their eyeglasses. Honestly, you'd think it was pretentious, but I found it amusing.
Collins shot the clip in her native Hungary. She said to Elle about the shoot:
"Budapest is where it was filmed and it is where I feel most at home…I shot my family last summer for A Magazine Curated by Alessandro Michele and was totally inspired. I was totally taken by my two cousins who were just magical in front of the camera. I really wanted to direct a film with them in it and when Alessandro asked me to shoot a film for the eyewear I thought they were the perfect subjects."
Not only has she filmed for Gucci, she's been in their campaigns and catwalked for them.
https://instagram.com/p/BHSLT8SDcq4/?utm_source=ig_embed
Photographers Like Petra Collins
Collins formed "The Ardorous," an all-female art collective, in high school. Did they hang a "Girls Only" sign outside their door? Her goal with the collective was to "question the current ideology of femininity and recast women in positive/dominant roles." Meanwhile, you're screaming "BOOOOOOBS!!" at your Instagram feed.
But, if you're interested in photographers like Collins who photograph "girlhood," check out:
Valerie Phillips (@wynterinspace)
Ashley Armitage (@ladyist)
Jheyda McGarrell (@jheydamc)
Ira Chernova (@irachernova)
Andi Elloway (@andi.elloway)
Now that Petra Collins is on your radar, go buy her book or follow her on Instagram. Justin Theroux obviously finds something awesome about her. If pictures of "girlhood" aren't your thing, there's always these pics of girls.