Vevo is the only company still profiting only music videos in 2018. They host every music video worth watching on YouTube. And today, their account was hacked by a duo going by the names Prosox and Kuroi'sh.
Vevo houses artists like Selena Gomez, Taylor Swift, Eminem, Drake, Katy Perry and more. Seriously, if you search for any music video on YouTube, it'll be hosted by "(Artist)VEVO."
The hackers altered the titles of videos and thumbnail images, replacing them with photos of masked men with guns from the Netflix show Casa de Papel.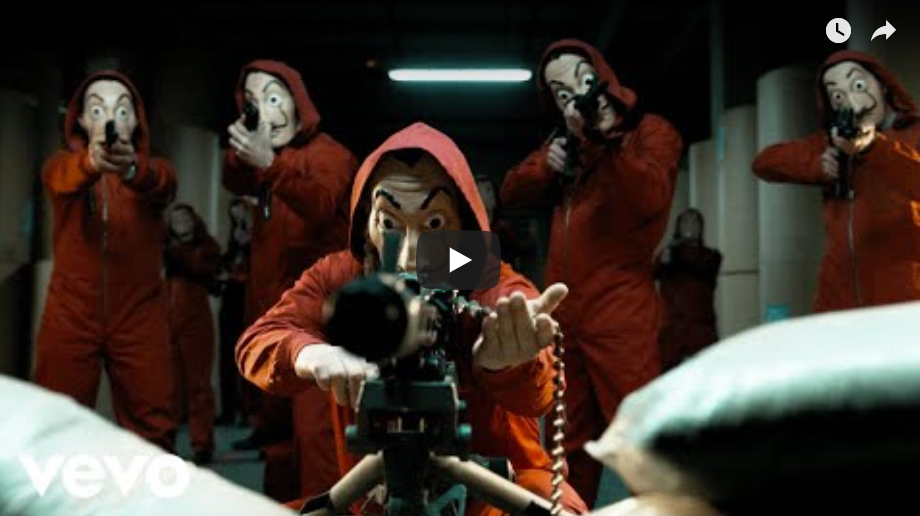 When you tried clicking on the thumbnail, the video was unavailable. "Free Palestine" was written in the description.
One of the defaced videos was "Despacito." The Luis Fonsi and Daddy Yankee song is the most viewed YouTube video of all-time. It had five billion views at the time of the hacking and was pulled off the site during the hack. Guess people will have to take five minutes out of their life when the video is put back up in order to restore the viewership numbers.
Vevo released a comment to The Verge on the hack, saying, "Vevo can confirm that a number of videos in its catalogue were subject to a security breach today, which has now been contained," says a Vevo spokesperson. "We are working to reinstate all videos affected and our catalogue to be restored to full working order. We are continuing to investigate the source of the breach."
A user appearing to be Prosox commented on the hack on Twitter.
In admitting to be the hacker, most people aren't all that upset. They just want him to take down Jake Paul.
"Despacito" was trash anyway. Grumpy Cat deserves to be YouTube view king.