Ariana Grande is no longer sleeping with Mac Miller in a boyfriend-girlfriend kind of way.
The singer and rapper, who had been dating since September 2016, quietly split due to their respective work schedules. A source told TMZ that they remain close friends and still love each other.
In other words, it's the same cliché breakup story that you've read a million times.
Grande is currently preparing to release her next album Sweetener in July. The first single "No Tears Left To Cry" hit the radio at the end of April. At least we know she's not crying over this breakup.
Grande posted a photo of the two on her Instagram story with the following message:
"Hi! This is one of my best friends in the whole world and favorite people on the plant Malcolm McCormick. I respect and adore him endlessly and am grateful to have him in my life in any form, at all times regardless of how our relationship changes or what the universe holds for each of us! Unconditional love is not selfish. It is wanting the best for that person even if at the moment, it's not you. I can't wait to know you and support you forever and I'm so proud of you!!"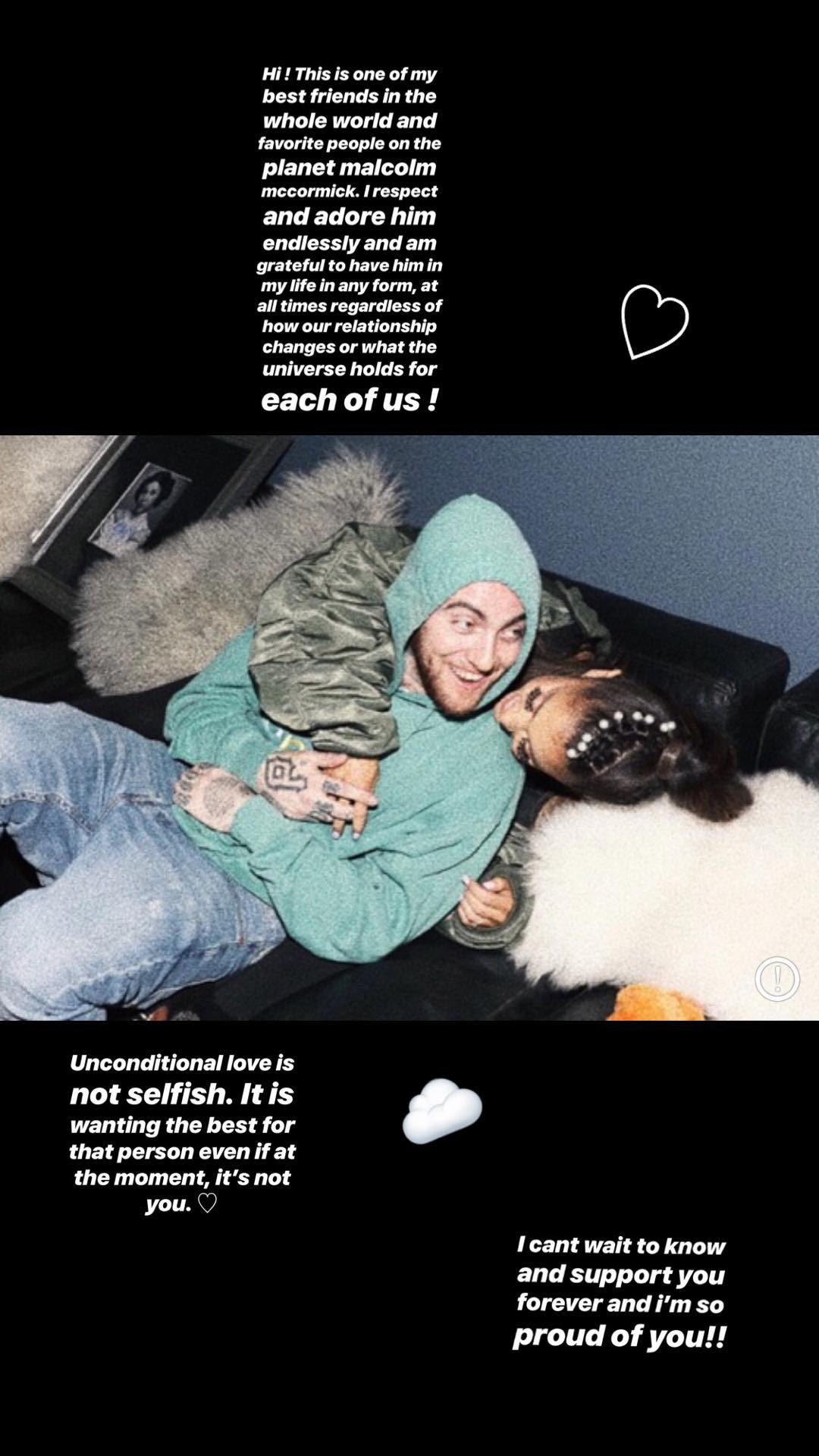 Miller has no upcoming projects announced, but chances are he's about to record a mean diss track aimed at the next rapper Grande ends up dating.
Let's remember these two in happier times. Like when Grande took offense to Miller getting props for hooking up with her.