Upfronts are this week, and with them comes all the news on what shows will be renewed, cancelled or moved to a new time slot on network television. It's basically a pitch to advertisers telling them "Here are the shows we have and when they'll be on, so you can decide how best to give us your money." Fox's upfronts included Tim Allen dying on stage trying to be funny to promote the return of Last Man Standing and the announcement that Lethal Weapon will be returning with a shortened thirteen episode order after star Clayne Crawford was let go by production company Warner Brothers.
The reason for Clayne Crawford's dismissal is that he's allegedly a huge douchebag. Crawford posted an explanation to his Instagram in the wake of the news breaking.
He was also defended by Hilarie Burton, who has a recuring role on the drama.
But series regular Michelle Mitchenor stepped in to say that Clayne Crawford was, in fact, a dick.
Damon Wayans, who plays Murtaugh, the role originated by Danny Glover in the Lethal Weapon film series, posted an explanation of his problems with Crawford on Twitter, including a video showing him being injured by shrapnel in a scene directed by Crawford, which Crawford had mentioned himself. Of course, afterwards, Wayans deleted his Twitter account entirely, presumably because of all the negativity being directed towards him from Crawford's fans. Luckily, there are screenshots.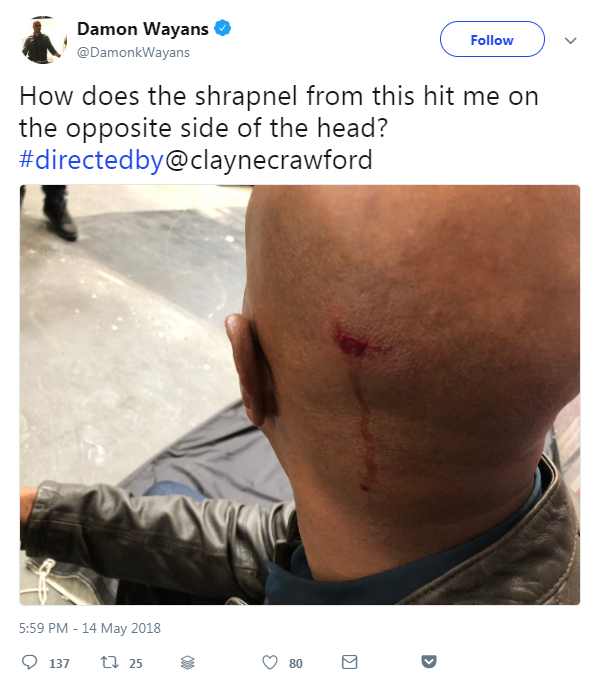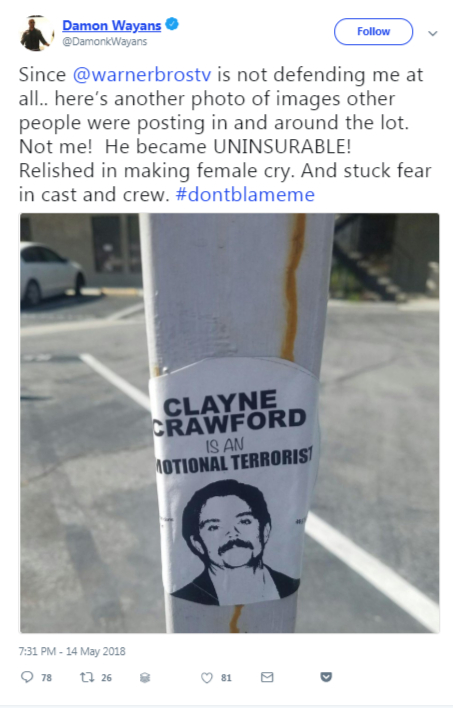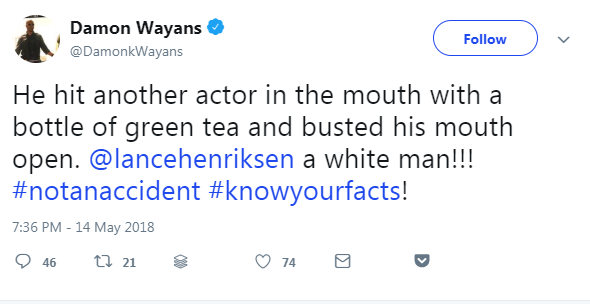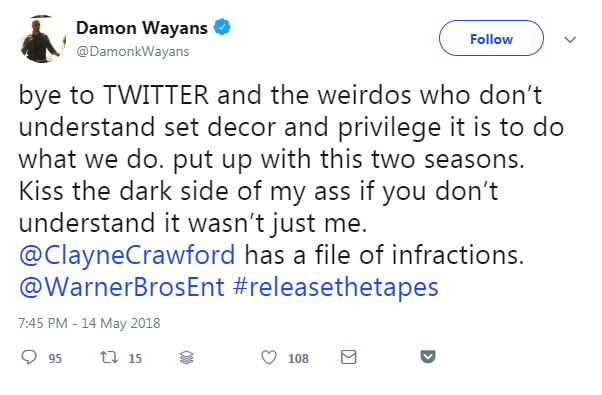 Before he deleted his account, Deadline reported that Wayans showed stickers someone posted all over the studio lot calling Crawford and "emotional terrorist," explained he had become uninsurable and that he "Relished in making female cry. And stuck [sic] fear in cast and crew."
Warner Brothers has cast Seann William Scott to replace Crawford, saying only "Warner Bros. Television has decided not to renew Clayne Crawford's contract for Lethal Weapon."