You want a nice sexy movie on Netflix to watch. Where do you even begin to find the ones to match your mood? There's a ton of choices on Netflix and luckily, we've narrowed down the sexiest films for you to stream.
This list runs the gamut from old-school romance to quite graphic and erotic seduction. Are you in the mood for the sensual or provocative? Take your pick from this collection. There's straight-up sex. 20-somethings having one-night stands. Perhaps you enjoy older women seducing younger men. Maybe you want sensuous adventures between two women. Whatever you're in the mood for, scan the list and go to town.
Now, break open a nice bottle of wine, throw a blanket over you and your significant other if you've got one, and get ready to journey through the best of Netflix's sexiest movies right now.
Y Tu Mamá También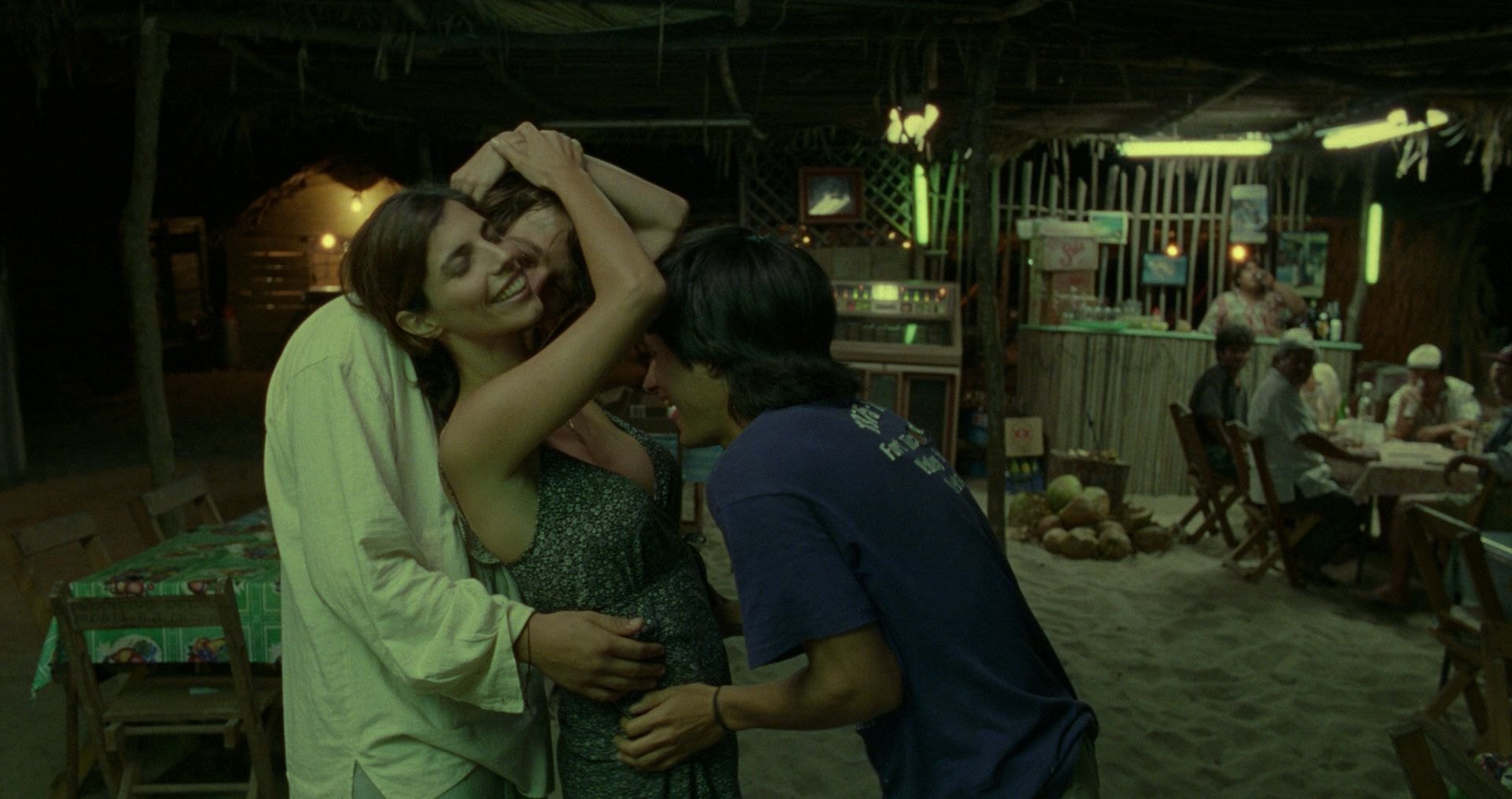 Cast: Daniel Giménez Cacho, Ana López Mercado, Diego Luna, Gael García Bernal
Sexy for: sexual exploration with older women
Y Tu Mamá También is a classic. This movie from 2001 tells the story of two horny, teenage boys (as if there's anything but horny teenagers) and their sexcapades with an almost 30-year-old married woman. The movie opens with one of the teenagers butt-naked and thrusting in a sex scene with his girlfriend. Always a good sign for a sexy movie.
The three take a road trip where lots of sex is had. The older woman as an experienced sex guide will reel you in. But this classic has so much going below the surface. The story takes place in Mexico and the movie shows life between the haves and have-nots. It also ruminates on death in the context of living. But yea, classic movie for hot sex.
Watch Y Tu Mamá También on Netflix now
Blue Is the Warmest Color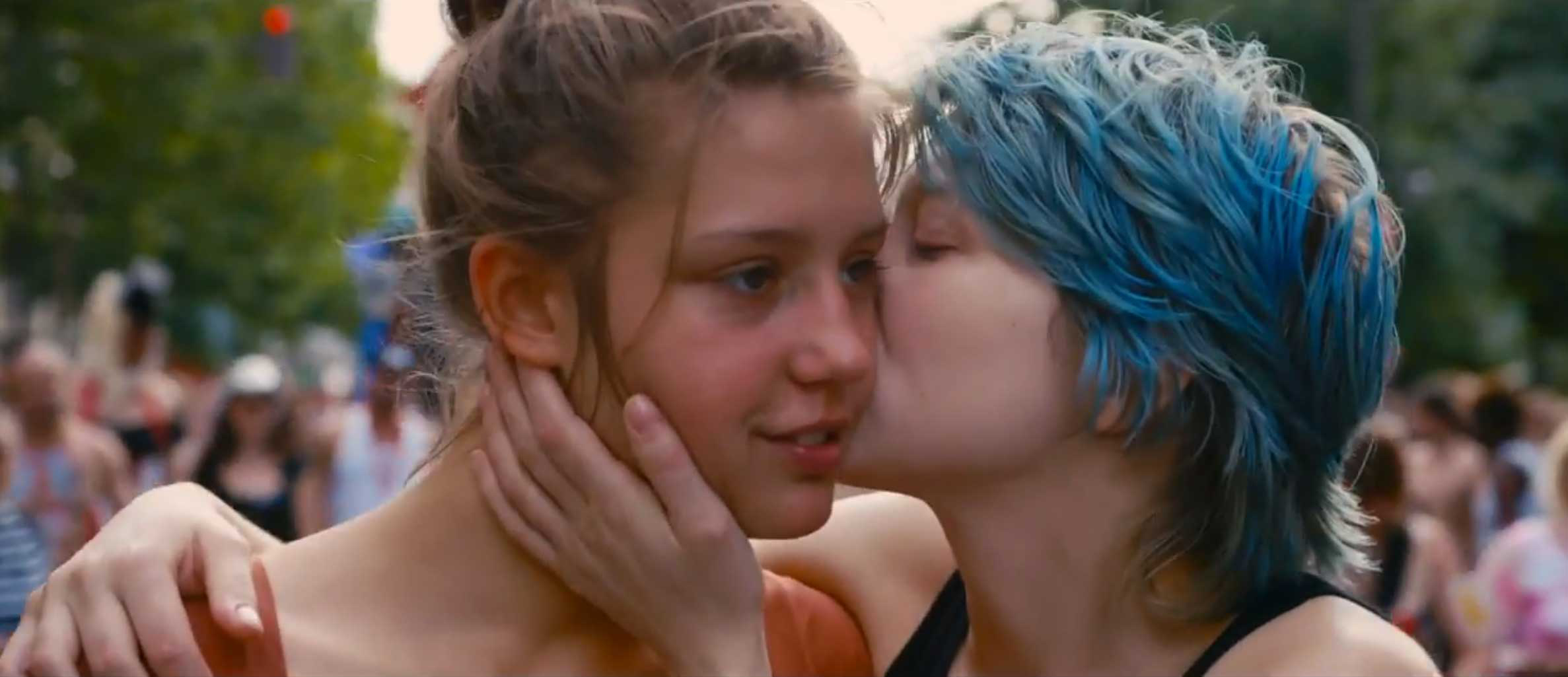 Cast: Léa Seydoux, Adèle Exarchopoulos, Salim Kechiouche
Sexy for: sexual coming-of-age, French eroticism, passionate lesbian love
This movie is a classic coming-of-age story. And it's set in France which is where all sexy movies seems to take place. When you finish this list of Netflix movies, book a flight to Paris stat.
Adèle (Adele Exarchopoulos) has a strong appetite. Both for food and sex. She keeps food stashed under her bed to satisfy her sweet tooth. However, her boyfriend doesn't satisfy her sexual urges, so she searches elsewhere. That leads her to a lesbian bar where she finds the blue-haired Emma (Lea Seydoux). Emma gives Adèle what she wants.
The sex scenes are long and explicit. Variety says it had "the most explosively graphic lesbian sex scenes in recent memory." Audiences even walked out during one of the movie's longest sex scenes. So, you definitely have to watch this movie.
Watch this to satisfy your primal urges.
Watch Blue Is the Warmest Color on Netflix now
Eyes Wide Shut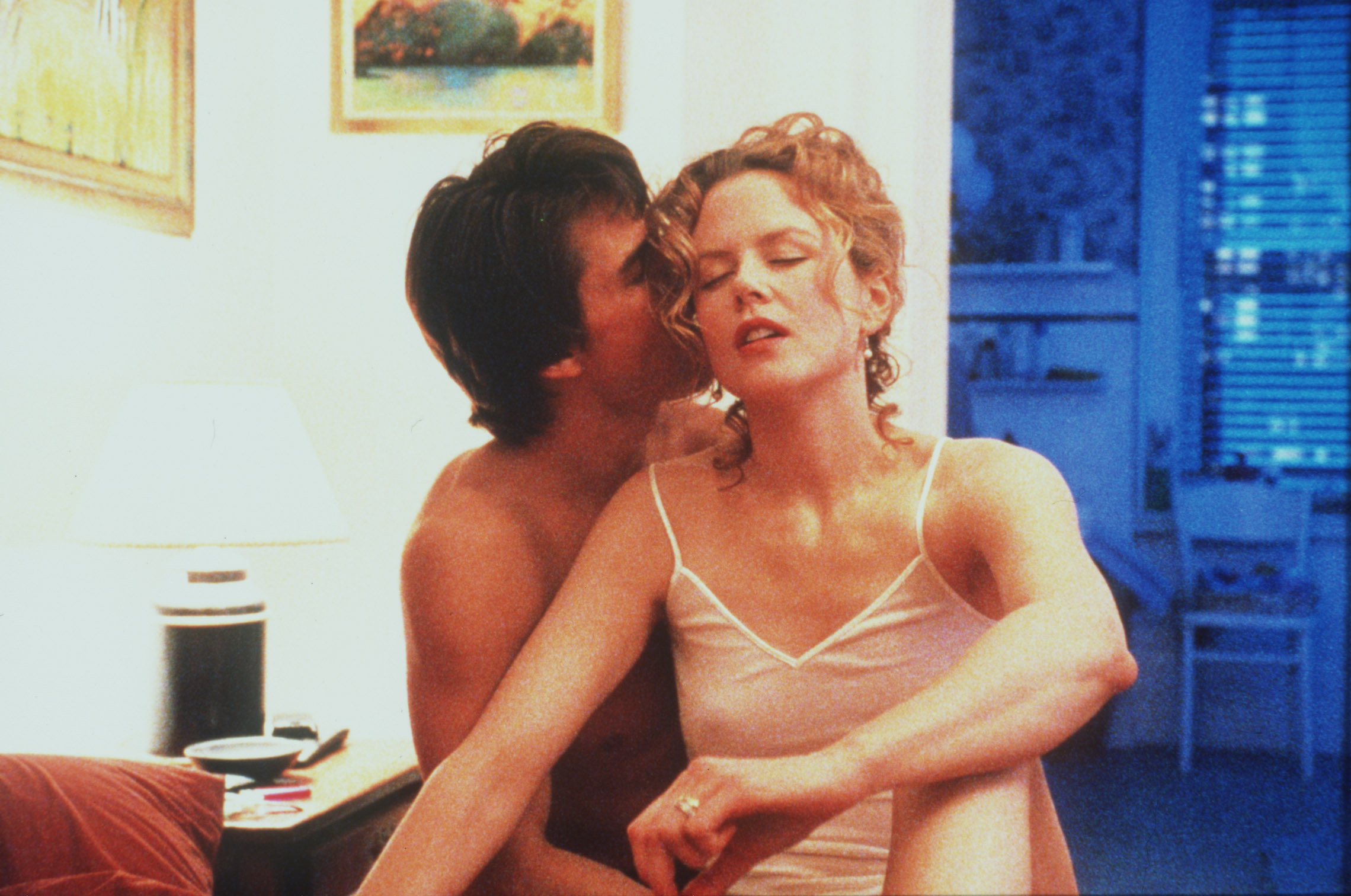 Cast: Tom Cruise, Nicole Kidman
Sexy for: masked orgies, emotional betrayal, sexual exploration
Another classic in the pantheon of sexy movies. Lots of nudity and an orgy scene. Does that have your attention yet? Oh and it stars Tom Cruise and Nicole Kidman when they were in their prime.
The film opens with Alice Harford (Kidman) slipping out of her dress. And it only gets better. The married couple attends a Christmas party where a suave European tries to seduce Alice. "Don't you think one of the trials of marriage is that it makes deception a necessity for both parties?'" That questions foreshadows one of the movie's themes: the masks we wear.
Alice later confesses to Bill how she would've fallen for a handsome naval officer she met the previous summer. "I could hardly move" she admits. Although she adds that with just a push, she would've given up everything for this one person. Nothing happened, but no husband wants to hear what Alice just admitted.
What follows is Bill, a doctor, venturing out into the night for calls. Along the way, he encounters several sexual temptations. Eventually, he makes his way to an anonymous orgy where the participants wear masks and very little else. At least for the women. Again, the theme of the masks we wear pops up.
Watch the movie for sexual tension between Kidman and Cruise and lots of naked people. The story's not bad either.
Watch Eyes Wide Shut on Netflix now
Magic Mike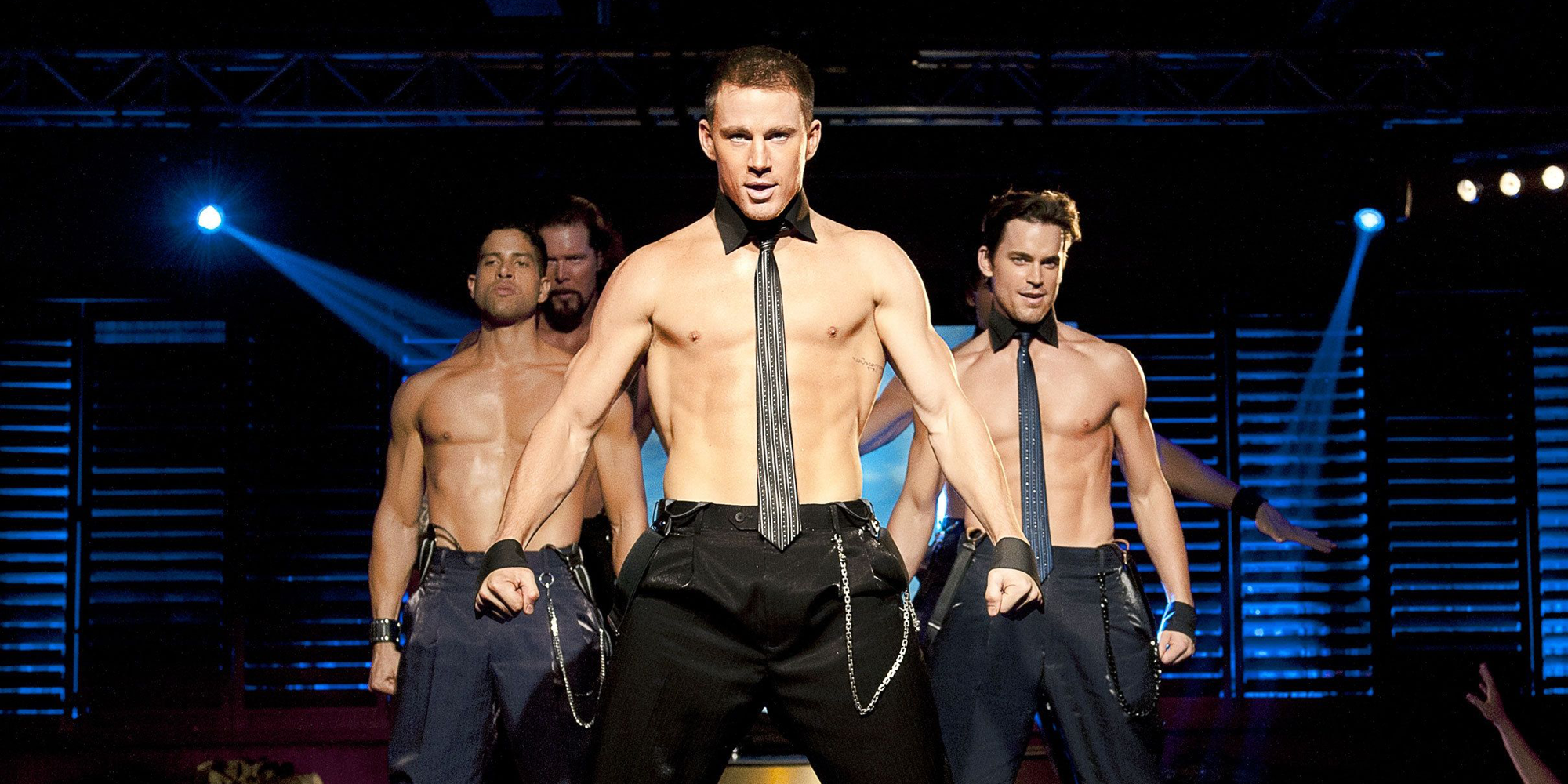 Cast: Matthew McConaughey, Channing Tatum, Olivia Munn, Alex Pettyfer
Sexy for: Chippendales-type dancing, 6-pack abs, bawdy pleasure
Channing Tatum stripping, how can that not be sexy. Magic Mike put him on the map. It wouldn't be a stretch to call this a classic. Maybe not The Godfather-type classic, but definitely campy-type classic. The movie starts out fun, but gets more serious as the story unwinds.
Tatum plays Magic Mike, a veteran male stripper. He takes young Adam (Alex Pettyfer) to Xquisite, a strip club in Tampa run by Dallas (Matthew McConaughey). Dallas convinces a hesitant Adam to strip. Adam acquiesces. Gradually, he gets turned onto drugs which is where the film gets darker. It also shines a light on the seedier side of male stripping. Meanwhile, Magic Mike also takes a liking to Adam's sister, Brooke (Cody Horn). The film also explores their relationship.
If you're a lady, watch for men thrusting pelvises in your face. If you're a guy, watch the movie to learn some new moves for the bedroom.
Watch Magic Mike on Netflix now
Nymphomaniac Vol 1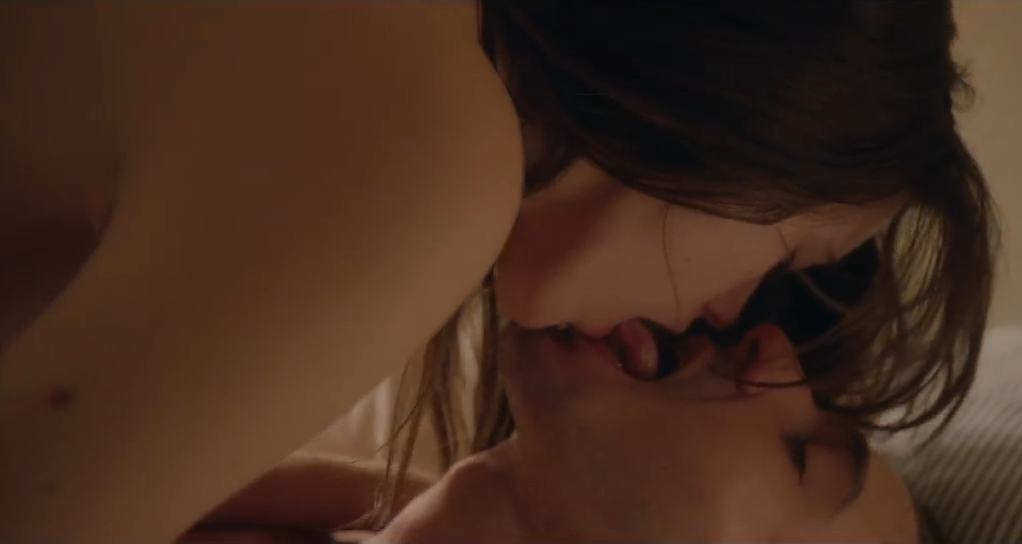 Cast: Charlotte Gainsbourg, Stellan Skarsgård, Stacy Martin, Shia LaBeouf, Christian Slater
Sexy for: graphic sex scenes, naked body parts, emotional intimacy
As you can guess, the movie deals with nymphomania. Nymphomaniac Vol 1 released concurrently with Nymphomaniac Vol 2 back in 2014. This movie is legendary. Joe (Charlotte Gainsbourg) is a sex addict, a term she refuses to say. She ends up bloodied in an alley, rescued by Seligman (Stellan Skarsgard) and proceeds to tell him her story. The movie plays out through flashbacks with actress Stacy Martin playing Joe in the flashbacks.
We follow Joe as she seduces men for fun. Here's Joe giving oral sex to a stranger on the train. And it's very graphic to the point where you see ejaculation.
Here's Shia LaBeouf putting his penis into Joe (or was his willy digitally enhanced?). There's a ton of sex scenes like this, making this one of the classic sexiest, and raunchiest, movies on Netflix.
Nymphomaniac Vol 1 is the more sexual part, while Nymphomaniac Vol 2 is much darker, but no less sexier.
Watch Nymphomaniac Vol 1 on Netflix now
Nymphomaniac Vol 2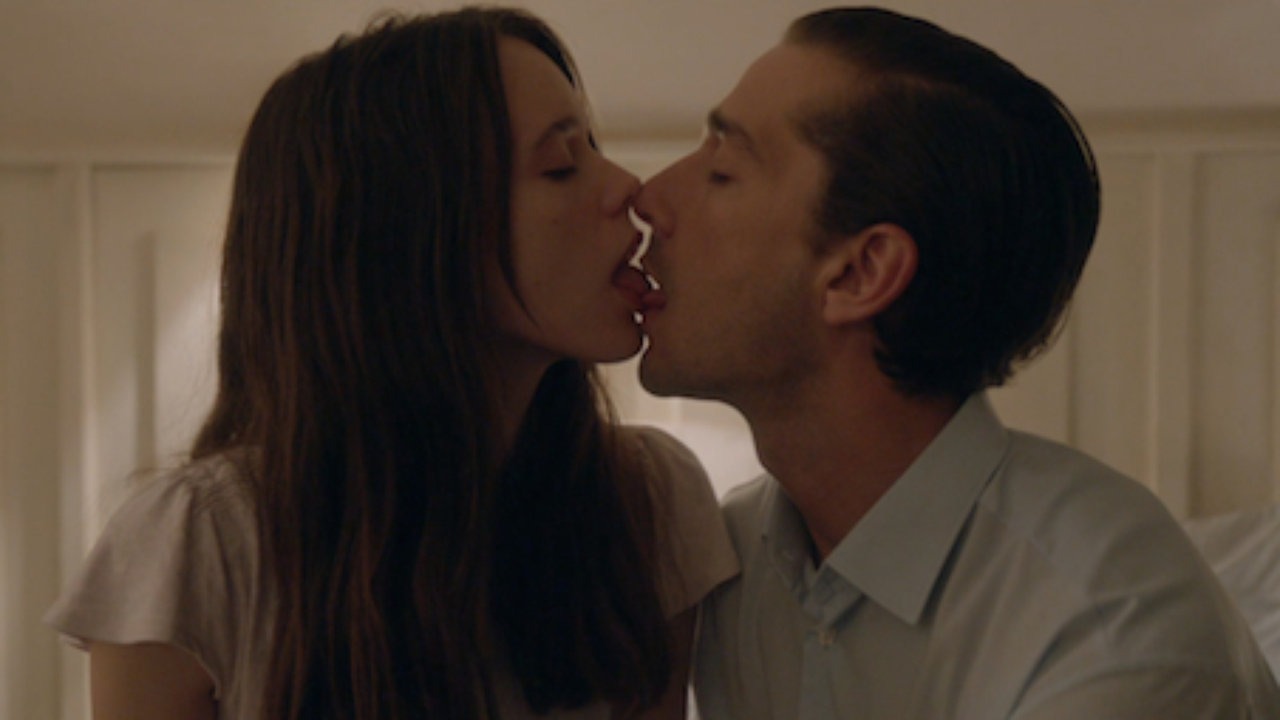 Cast: Charlotte Gainsbourg, Stellan Skarsgård, Stacy Martin, Shia LaBeouf, Christian Slater
Sexy for: emotional intimacy, S&M
Nymphomaniac Vol 2 delves deeper into the background of Joe and Seligman. Both characters were introduced in Nymphomaniac Vol 1. Seligman is as much an erudite as Joe is a sex addict. Also, Joe is married to Jerome (Shia LaBeouf) and has literally lost the ability to orgasm.
Nymphomaniac Vol 2 still has titillating scenes, such as Joe and a man named K who administers some S&M play involving rope and duct tape. She eventually develops a relationship with this man. This segues into explaining how Joe ended up beaten up in an alley.
Obviously, high on the sexy scale.
Watch Nymphomaniac Vol 2 on Netflix now
Sex And Lucia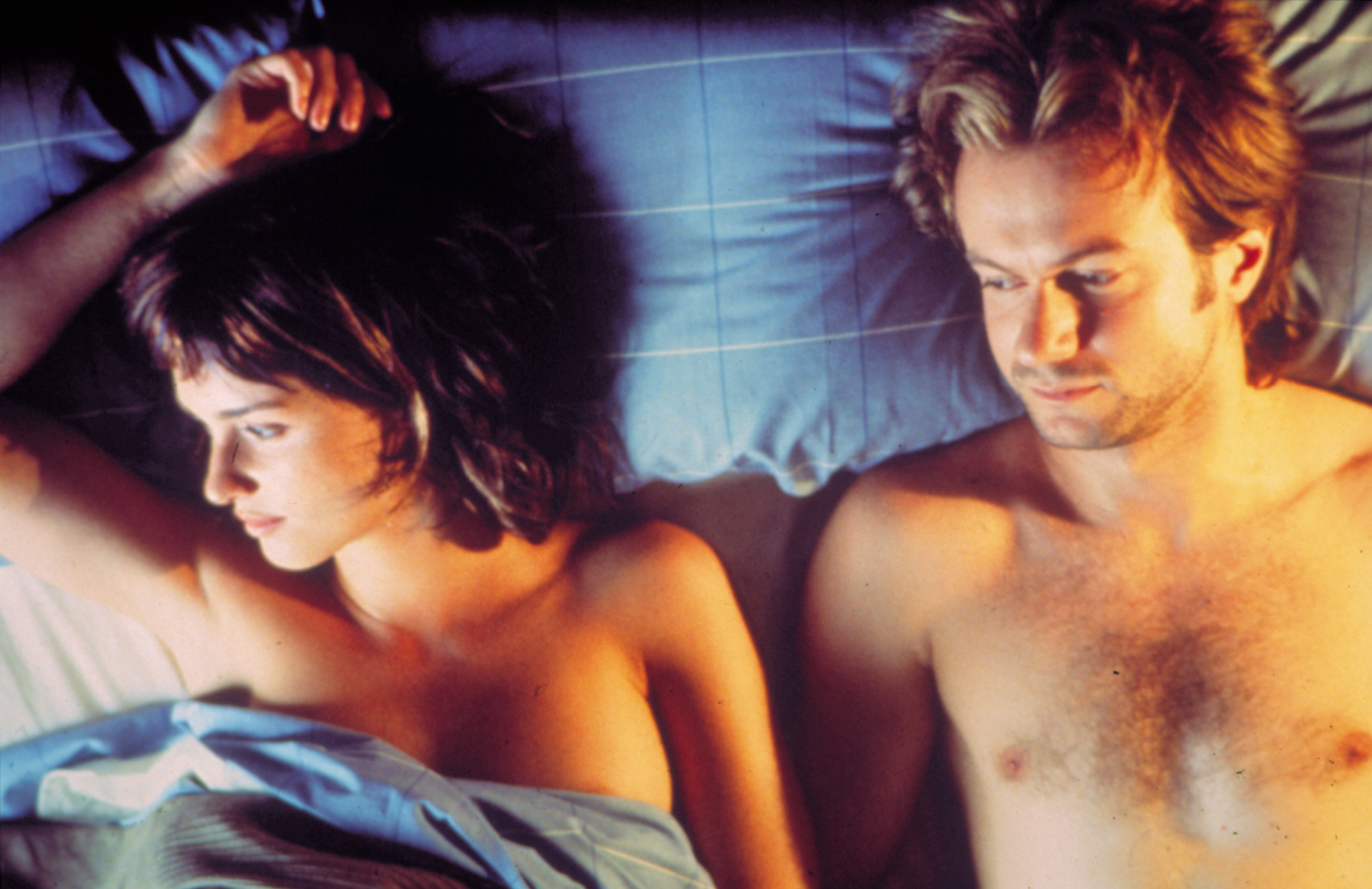 Cast: Paz Vega, Tristán Ulloa, Najwa Nimri, Daniel Freire
Sexy for: island sex, erect wieners, Paz Vega naked
Lucia (Paz Vega) jets to Formentara, an island in Spain, after her boyfriend Lorenzo's (Tristan Ulloa) apparent suicide. She runs into one of her boyfriend's one-night stands, Elena (Najwa Nimri). Elena turns out to be Lucia's landlady, but their tryst is unknown to Lucia. Slowly, Lucia learns about Elena, their love child…and a dog. *cocks head to side*
Watch for gorgeous island photography and sexy bodies.
Watch Sex And Lucia on Netflix now
Summertime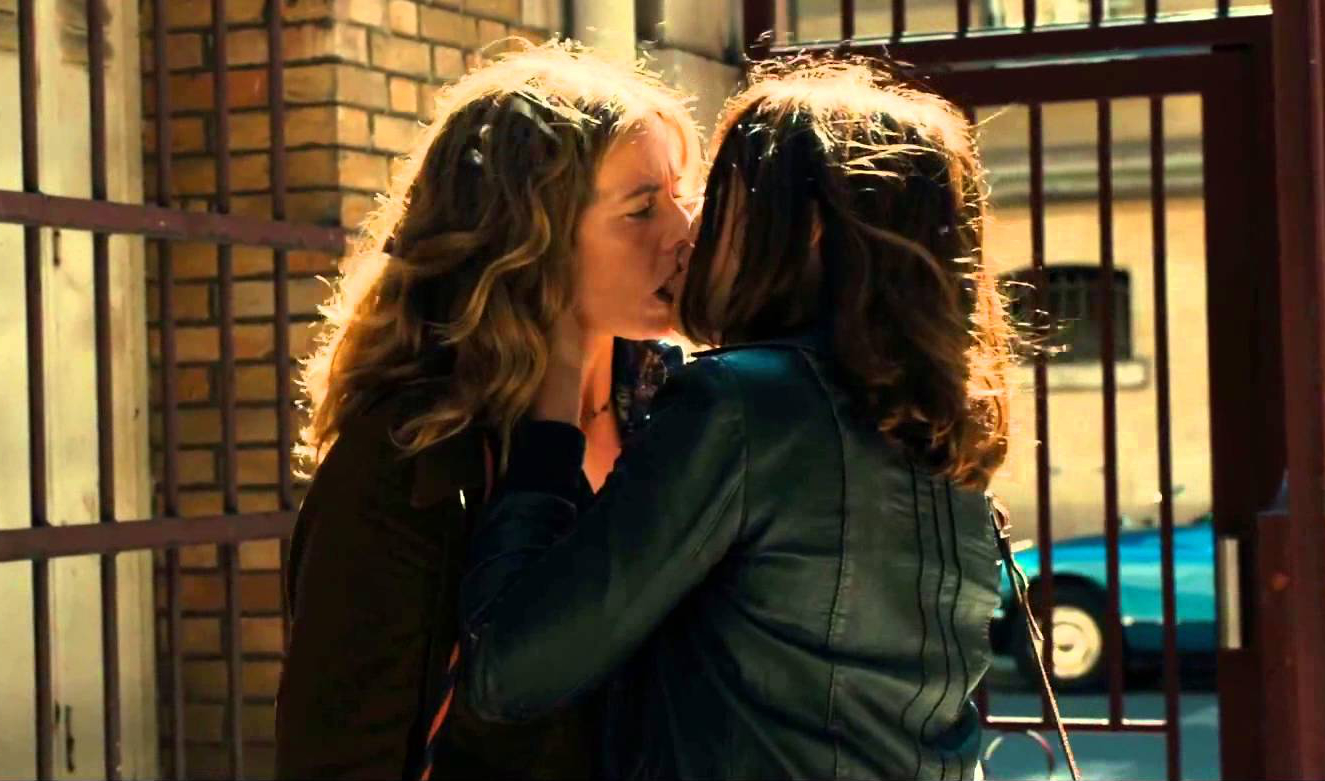 Cast: Cécile de France, Izïa Higelin, Noémie Lvovsky, Jean-Henri Compère
Sexy for: French love, seduction, artsy nudity
This 2015 film tells the sensual story of a love between two French women in the 1970's. Carole (Cécile de France) seduces the younger, but sexually wiser, Delphine (Izïa Higelin) from Delphine's husband. There's a lot of lovemaking and nudity, but it's classy. Watch for sex scenes amongst cows and lovers covertly sneaking in and out of each other's bedrooms in the middle of the night.
Watch Summertime on Netflix now
Cruel Intentions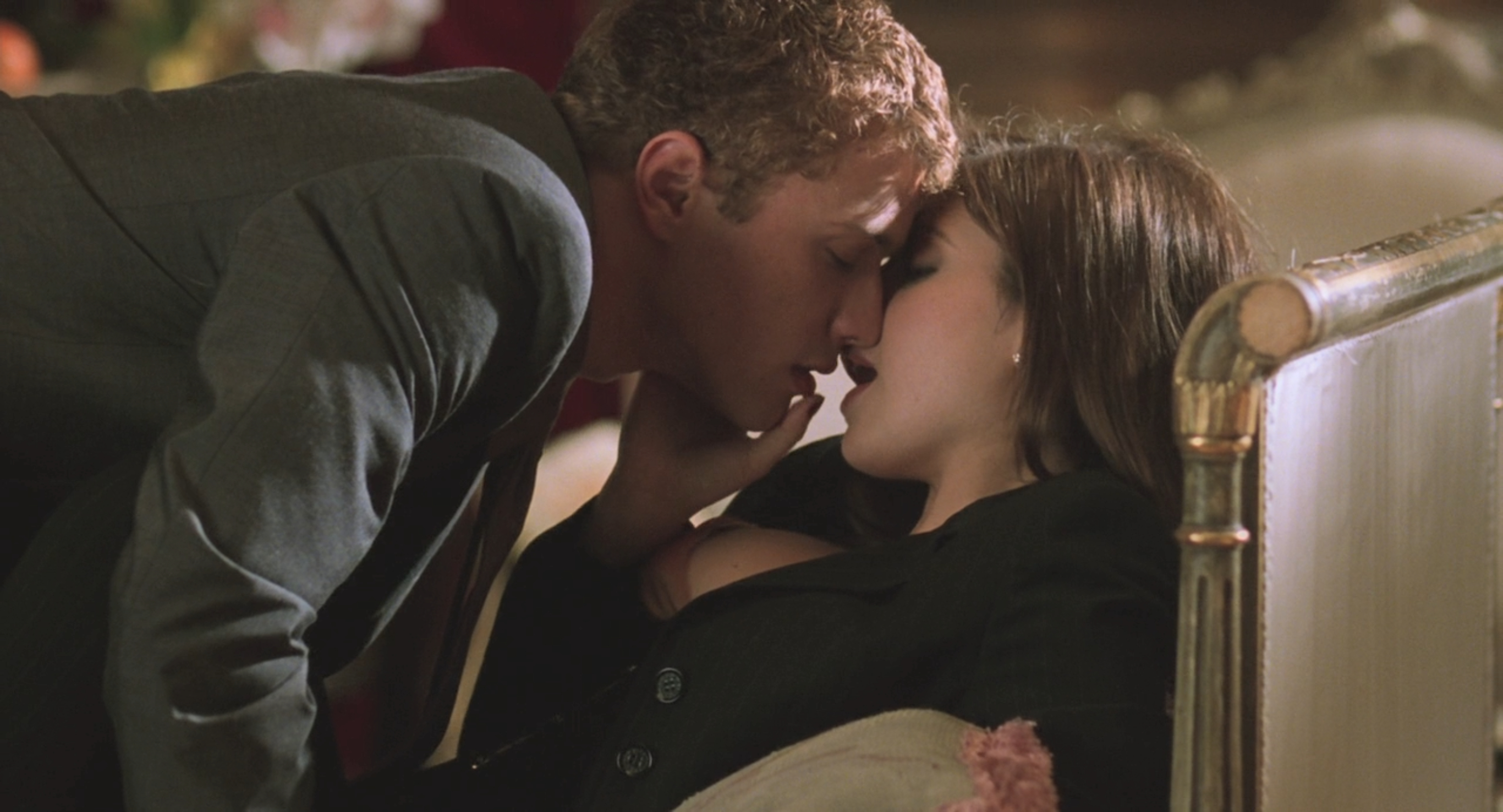 Cast: Sarah Michelle Gellar, Ryan Phillippe, Reese Witherspoon, Selma Blair
Sexy for: illicit sexual undertones, seduction, sensual tension
Netflix this 1999 movie starring a young Ryan Phillippe, Sarah Michelle Gellar, Reese Witherspoon and Selma Blair.
The wicked Kathryn Merteuil (Gellar) gets dumped by her boyfriend for the sweet Cecile (Blair). Kathryn urges her stepbrother Sebastian Valmont (Phillippe), who's quite the seducer, to get back at her ex-boyfriend by bedding Cecile. Sebastian agrees, but happens across a new target, Annette (Witherspoon). Annette's a virgin and Sebastian bets Kathryn he can take her virginity.
The bet is a kicker. If he loses, Kathryn gets his sports car. If he wins though, he gets to bone his stepsister Kathryn. Umm, ok. As you can imagine, there's lots of sexual tension between step-siblings Kathryn and Sebastian. Lots of sexy talk and straight-forward approaches to sex.
Break out the wine for this Netflix movie.
Watch Cruel Intentions on Netflix now
Below Her Mouth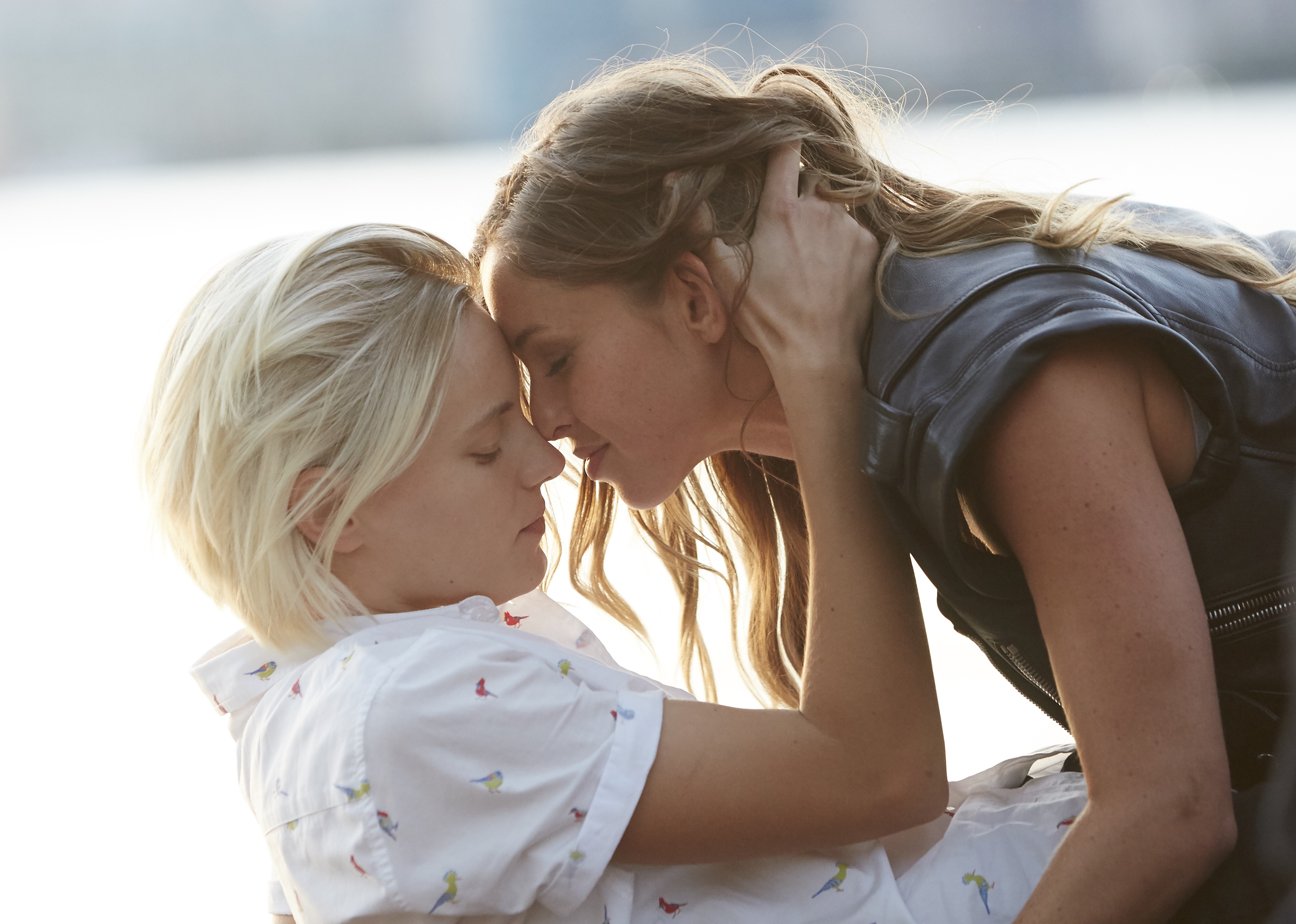 Cast: Erika Linder, Natalie Krill
Sexy for: lesbian romance, seduction
Obviously, you can't go wrong with a title like Below Her Mouth. The plot can be summarized as lesbian sex between a Canadian roofer and a successful fashion editor.
Dallas (Erika Linder) plays the blue-collar roofer working on Jasmine's (Natalie Krill) house next door. Jasmine's husband spends a lot of time away on business. Dallas ends up working on the house next door when Jasmine catches her eyes. Dallas propositions Jasmine who initially resists. Her defenses break though, as evidenced by a bathtub masturbation scene with Dallas installing the roof next door.
Rated sexy for lots of girl-on-girl action.
Watch Below Her Mouth on Netflix now
Wetlands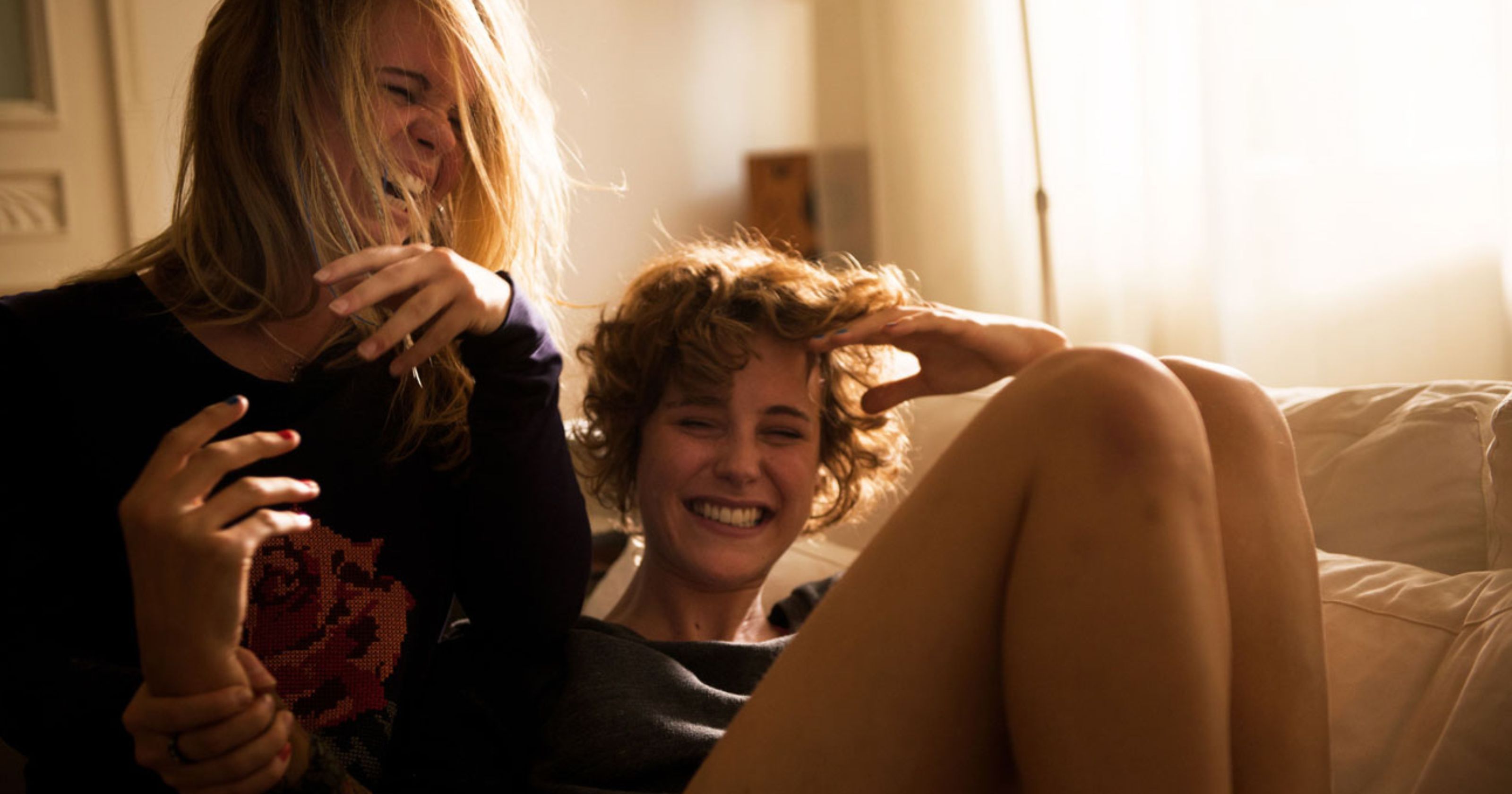 Cast: Carla Juri, Christoph Letkowski, Marlen Kruse
Sexy for: graphic sexual imagery meant to shock
This movie is meant to shock. Be warned. But that also probably piqued your interest. It's based on a best-seller Wetlands by Charlotte Roche, a German TV personality. Do not watch this movie on a full stomach.
In the very first scene, Wetlands exposes you to Helen (played by Swiss actress Carla Juri), on a public toilet littered with pubic hair and a floor slicked with unknown fluids. Normally, a toilet like that is an automatic pass, but Helen proceeds to wipe her vagina all around it.
Subsequent scenes include lots of vaginal fluid, semen-enhanced pizza, Helen and her friend exchanging used tampons and doing things you do not want to know. Beyond the gross-out moments, director David Wnendt "has made a compelling and complex portrait of girlhood." So, it's not all for shock.
Adore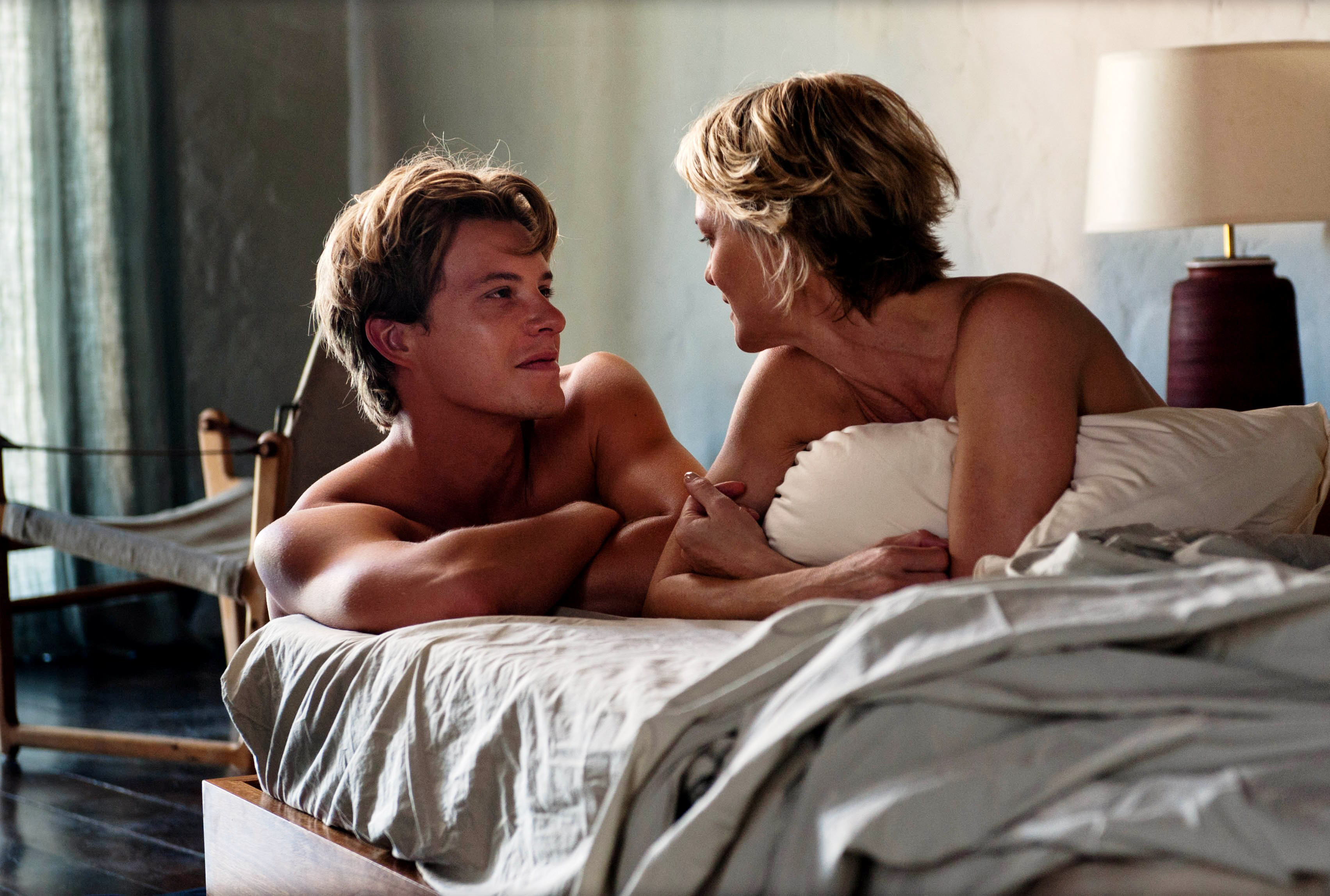 Cast: Naomi Watts, Robin Wright, Xavier Samuel, James Frecheville
Sexy for: older women/younger women sex, beach romance
Mid-40's lusty mothers swap sons in Australia. That's not the tagline Adore used, but they could've. The movie stars Roz (Robin Wright) and Lil (Naomi Watts) as two close friends who share everything.
Roz's husband gets assigned to a job in Sydney. That leaves Roz and Lil to enjoy their time with their sons, Tom (James Frecheville) and Ian (Xavier Samuel). The women comment that "their sons are like gods wandering among us." That line is based on Doris Lessing's book, The Grandmothers, which inspired the movie. Pretty soon, all four enjoy their time together, drunken dinners, dancing, and no, it doesn't stop there.
Roz hooks up with Ian, Lil's son. Meanwhile, Roz's son, Tom, gets revenge by bedding Lil. So, you have older women/younger men dynamics along with son swapping thrown in for good measure. Definite must watch for sexiness.
On The Road
Cast: Sam Riley, Garrett Hedlund, Kristen Stewart, Amy Adams, Elisabeth Moss
Sexy for: free love, threesomes
Kristen Stewart, Amy Adams, Kirsten Dunst and Elisabeth Moss star in this take on On the Road by Jack Kerouac. Sal Paradise (Sam Riley) drives across the country. Along the way, he meets the free-spirited Dean Moriarty (Garrett Hedlund). Dean has a 16-year old companion Marylou, played by Kristen Stewart. There's threesomes, prostitution and a string of jilted lovers in Dean's wake.
This came out in 2012, a year after Stewart's role as Bella Swan in The Twilight Saga: Breaking Dawn – Part 1. Check out this Netflix movie to see a sultry, 22-year-old Stewart lie completely naked in the back of a car.
Watch On The Road on Netflix now
Room in Rome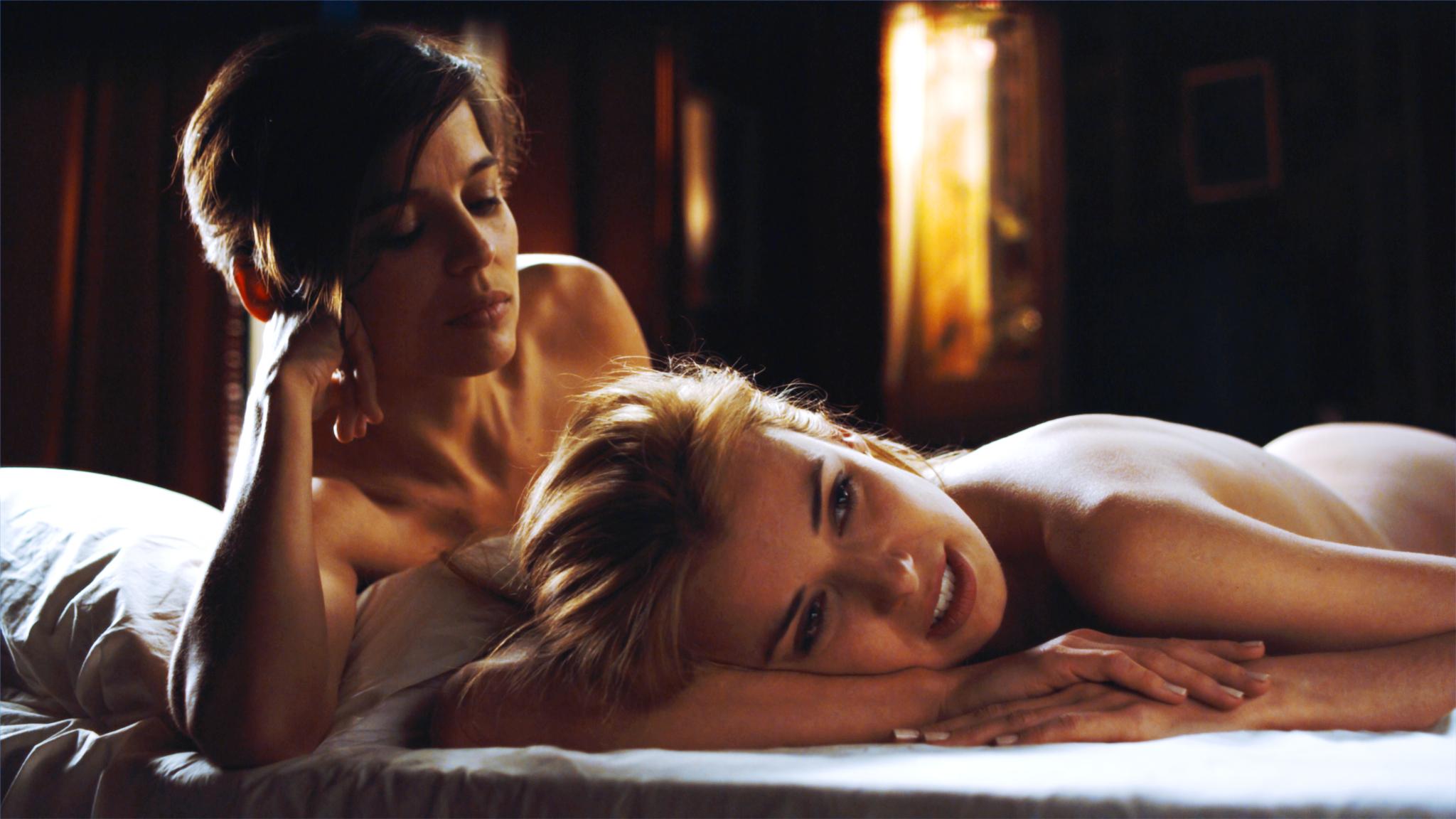 Cast: Elena Anaya, Natasha Yarovenko, Enrico Lo Verso, Najwa Nimri
Sexy for: sensuous, steamy lesbian sex, intimacy
A one-night stand between two women, one straight and the other gay, turns from steamy sex into revelations of truths and lies. Alba (Elena Anaya) from Spain meets Russian Natasha (Natasha Yarovenko) at a bar in Rome. Alba, a lesbian, seduces Natasha to return to Alba's hotel room. The two engage in some very erotic sex, including a novel use for a bottle. Alba tells Natasha she'll give her "the better orgasm of her life." Grammar notwithstanding, she seems to back up her promise.
The one-night stand isn't the end of the story though. Each take turns in revealing something about themselves. Are their secrets true? Are they false? That's part of the continued seduction. And part of the danger.
Also, Natasha looks like Ivanka Trump, so there's that.
Watch Room in Rome on Netflix now
Young and Beautiful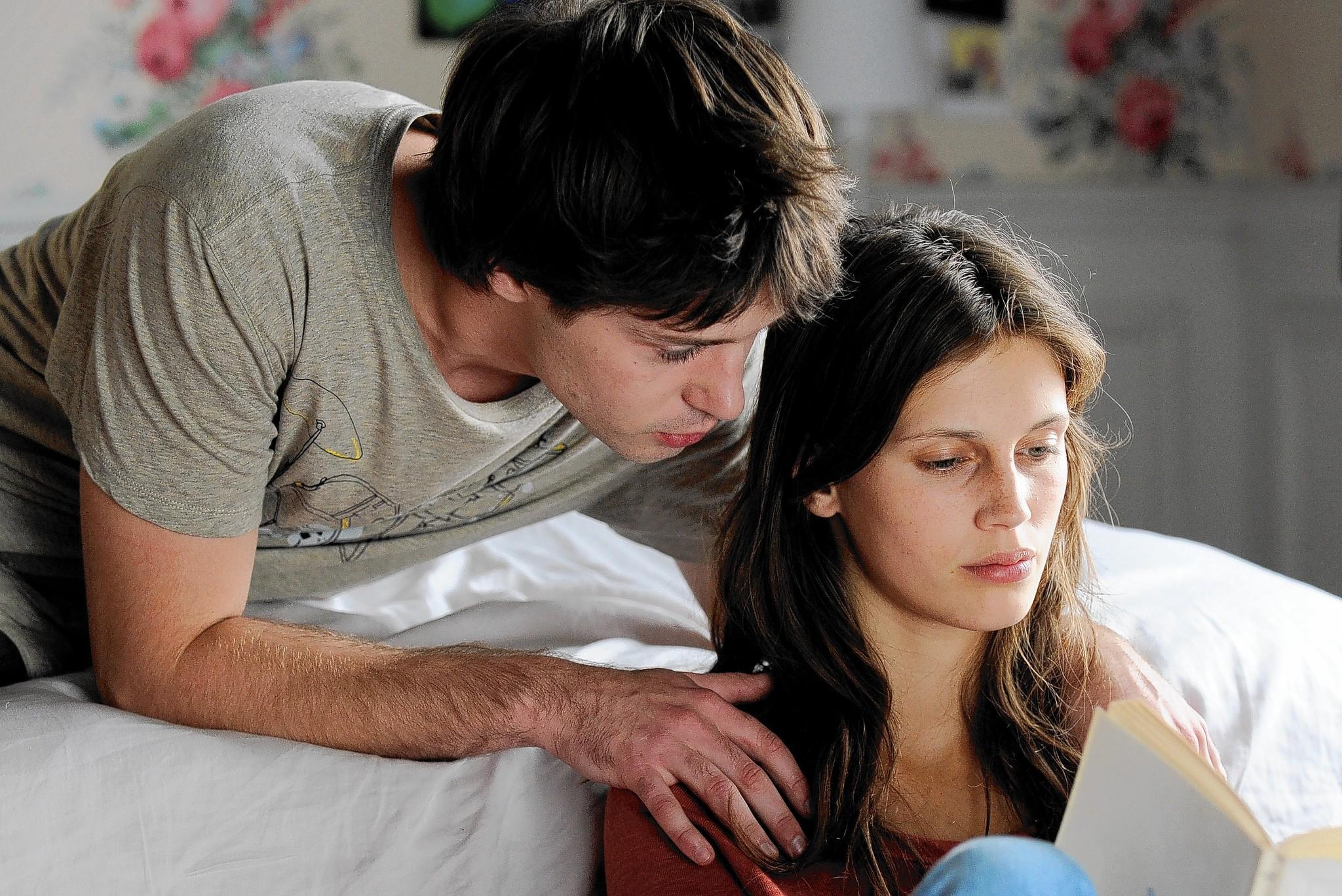 Cast: Marine Vacth, Géraldine Pailhas, Frédéric Pierrot, Fantin Ravat, Johan Leysen, Georges Ferriere
Sexy for: young woman's sexual awakening
French director François Ozon's movie opens with a brother spying on his topless sister through binoculars on a French beach. Ooook. For some reason, her brother is put off, yet intrigued, by his 17-year-old sister's budding sexuality. Her brother's curiosity isn't the thrust of the movie though.
The sister, Isabelle (Marine Vacth), eventually loses her virginity to a German guy. Yet, this leaves her unsatisfied. She turns to prostitution before the new school year. Each client is a random, clinical sexual act to her until she meets an elderly man named Georges (Johan Leysen). Georges ignites, or perhaps unlocks, some emotions within Isabelle that only the sexual relations between the two can bring out.
Watch Young and Beautiful on Netflix now
Suntan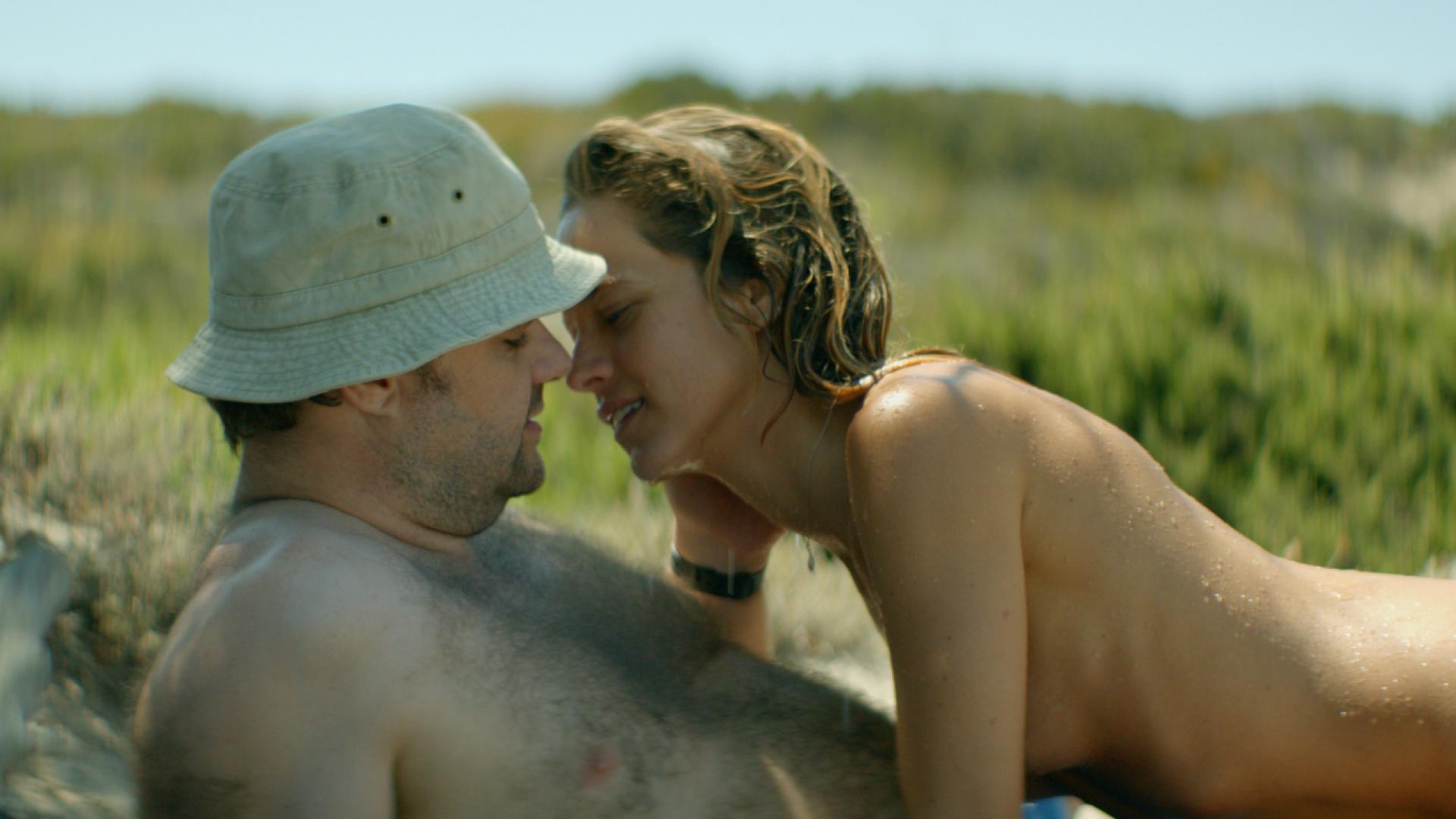 Cast: Makis Papadimitriou, Elli Tringou, Dimi Hart, Hara Kotsali
Sexy for: vacation sex in Greece, young beach bodies
Do you like seeing a bunch of hot, suntanned, young, nubile bodies? You'll get that in this movie. You'll also get a middle-aged, pasty, heavyset Greek doctor, Dr. Kostis (Makis Papadimitriou) who lusts after these young women when he lands on the Greek island of Antiparos for work. Clear mid-life crisis.
One of these young women, Anna (Elli Tringou), actually takes an interest in him. This overjoys him and he becomes her lapdog as this movie becomes progressively darker towards its conclusion.
Great for anyone who misses being younger than 30 or enjoys watching perfect bodies rolling around on the beach and in the ocean.
The Little Death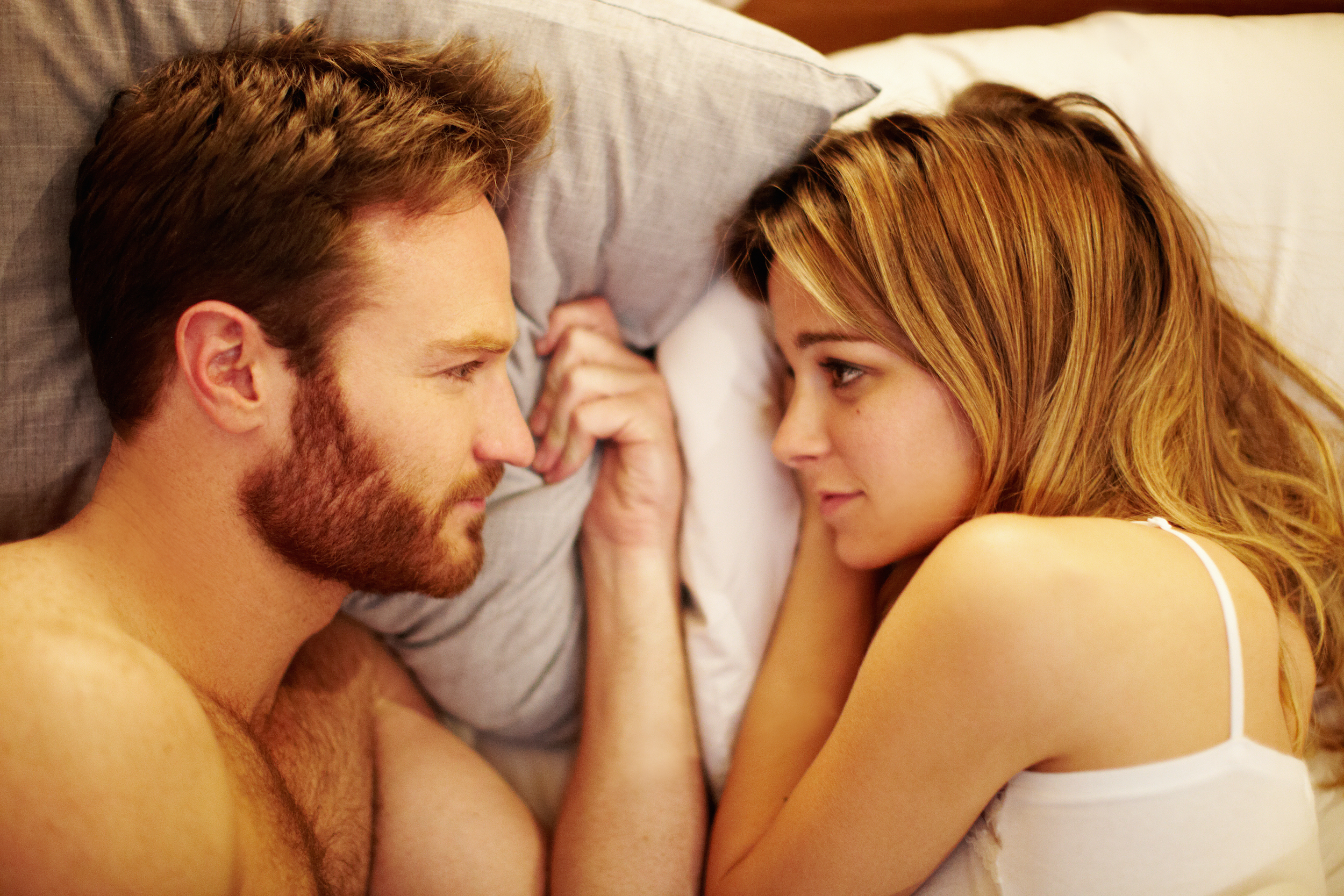 Cast: Bojana Novakovic, Josh Lawson, Damon Herriman, Kate Mulvany,
Sexy for: erotic fantasies, deaf sex
The title for the movie, The Little Death, is translated from French where it means an orgasm. So, that there is a good sign. The movie follows five couples in Australia and their various sexual fantasies.
The fantasies run the gamut from rape scenarios to a husband "exploring" his wife after she takes his sleeping pills. Bill Cosby's ears just perked up.
According to some reviewers, the last vignette steals the show. It features the hearing impaired and phone sex. That there is an SNL sketch that needs to be made.
Monica (Erin James, a bit of a Sally Hawkins lookalike), who works at a Skype-like video service translating phone calls for the deaf. On a slow night, she winds up on a call with Sam (T.J. Power), only to find that he wants her to mediate his conversation with a phone-sex operator (Genevieve Hegney).
Watch The Little Death on Netflix now
Palm Trees In The Snow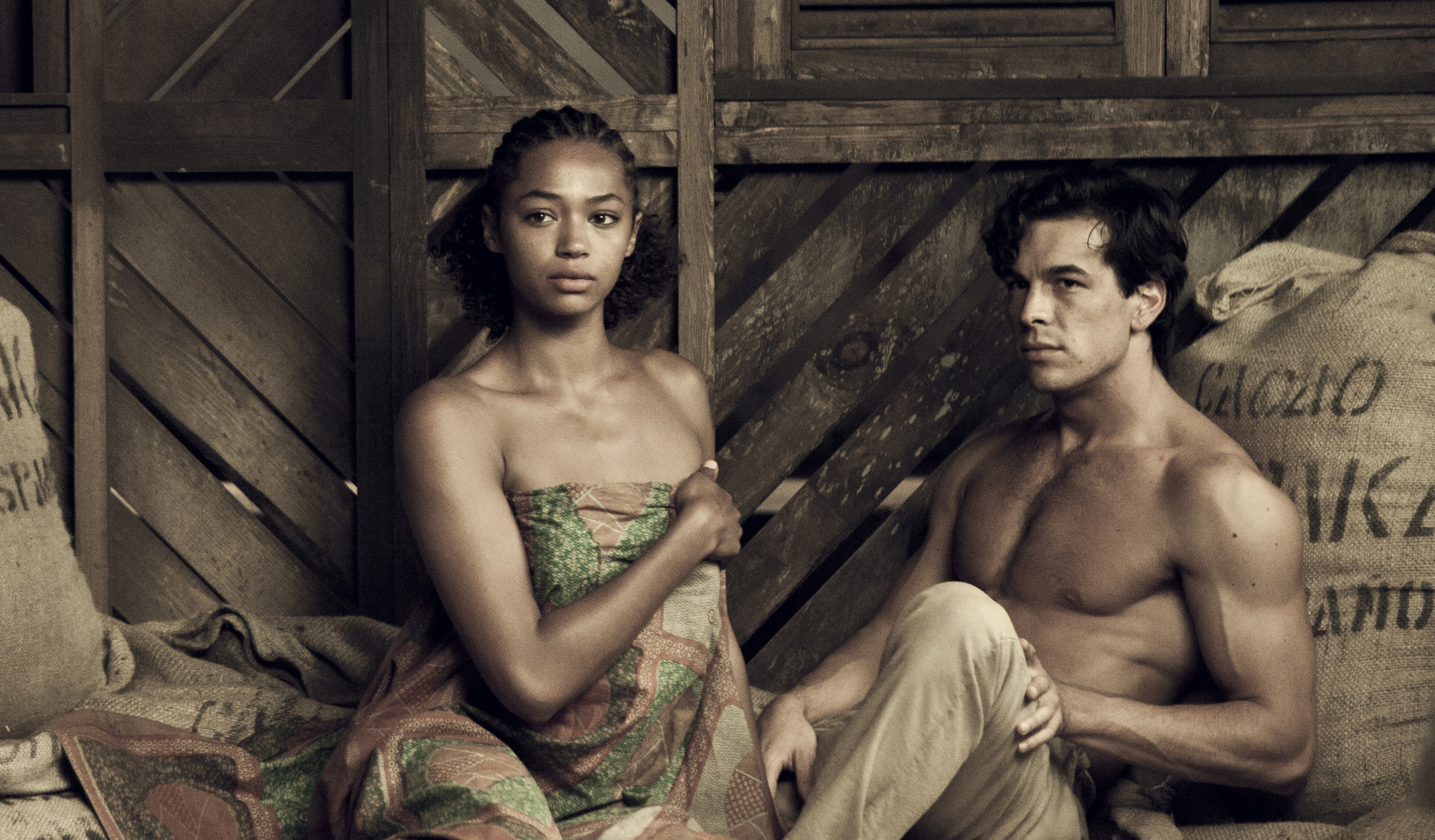 Cast: Mario Casas, Adriana Ugarte, Macarena García, Alain Hernández, Berta Vázquez
Sexy for: old-fashioned romance, class differences & illicit love
The movie talks about interracial love in 1970's Africa. It opens with an interracial love scene between Kilian (Mario Casas), a Spaniard, and Bisila (Berta Vazquez), a Guinean woman. The couple get torn apart for reasons we don't know yet. Seeing how the setting is interracial love, you can probably guess why. Later in the modern day, Clarence (Adriana Ugarte), Kilian's daughter, buries her father within snow-tinged mountains. She discovers her family has secrets and the movie cuts back and forth between Clarence's story and her father's.
Supposedly, it's Spain's answer to Out of Africa, another movie about love and colonialism. It's also another movie adaptation on the list. This one comes from the book Palm Trees in the Snow by Luz Gabas.
Carve out three hours from your Saturday night and Netflix this passionate movie about love and colonialism.
Watch Palm Trees In The Snow on Netflix now
I Am Love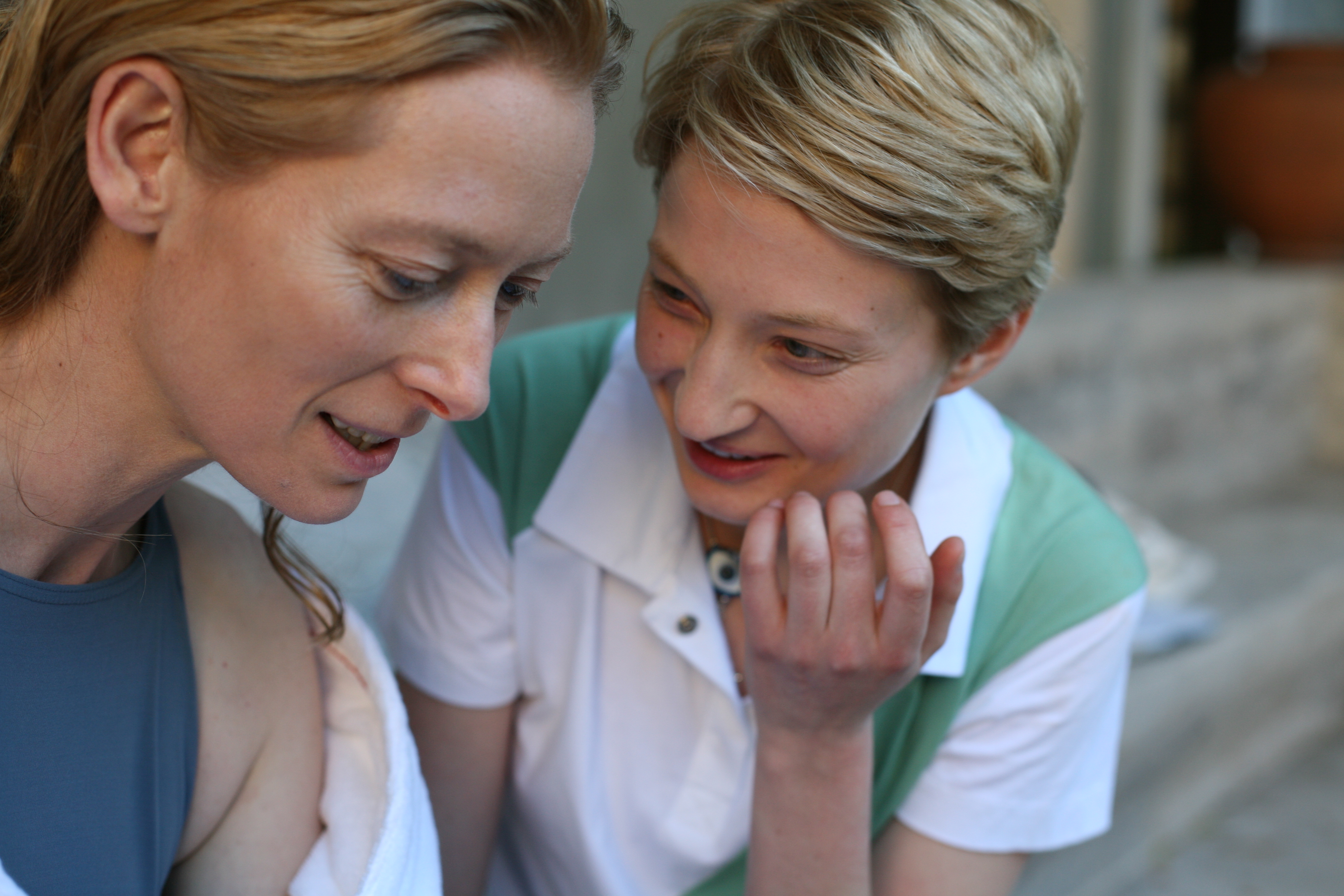 Cast: Tilda Swinton, Flavio Parenti, Edoardo Gabbriellini, Alba Rohrwacher
Sexy for: classy nudity, love between social classes
Tilda Swinton plays Emma Recchi, a Russian who marries into the Recchis. They're an upper-class Italian family who made their money in textiles. Emma's daughter, Elisabetta (Alba Rohrwacher), awakens the sexual lionness inside Emma when she admits she's in love with another woman. This sets Emma off on an affair with Antonio, her husband's friend, whom she chases onto a sofa. There they bone with birds singing outside.
I Am Love has an old-school sexiness to it. Best watched with fancy wine and a thick comforter.
Watch I Am Love on Netflix now
Bang Gang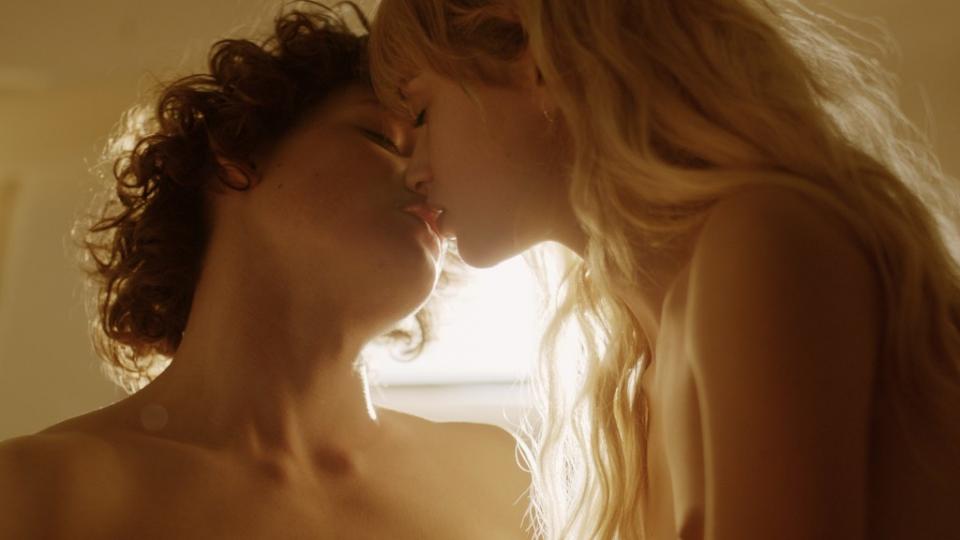 Cast: Finnegan Oldfield, Marilyn Lima, Lorenzo Lefèbvre, Daisy Broom
Sexy for: French teen romance, orgies, sex parties
Teen sex aided by copious amounts of Ecstasy, coke and pot. Naked bodies, boy-girl sex, it's just another day in France for George (Marilyn Lima), her friend Laetitia (Daisy Broom) and Alex (Finnegan Oldfield). Within the opening scenes, you have a naked woman running out of a house. That's just in the first 30 seconds.
George is the sexually aggressive one, while Laetitia is more reserved. Alex, meanwhile, is some sort of manipulator-in-training who plays the two against each other.
It's basically Larry Clark's notorious film, Kids, set in France. You have teens playing spin the bottle and truth and dare. Naturally, these turn into orgies and sex parties which is what the title Bang Gang refers to. Why else does anyone play spin the bottle?? This movie will help you relive your teenage past or show you what you missed out on.
Watch Bang Gang on Netflix now
A Perfect Ending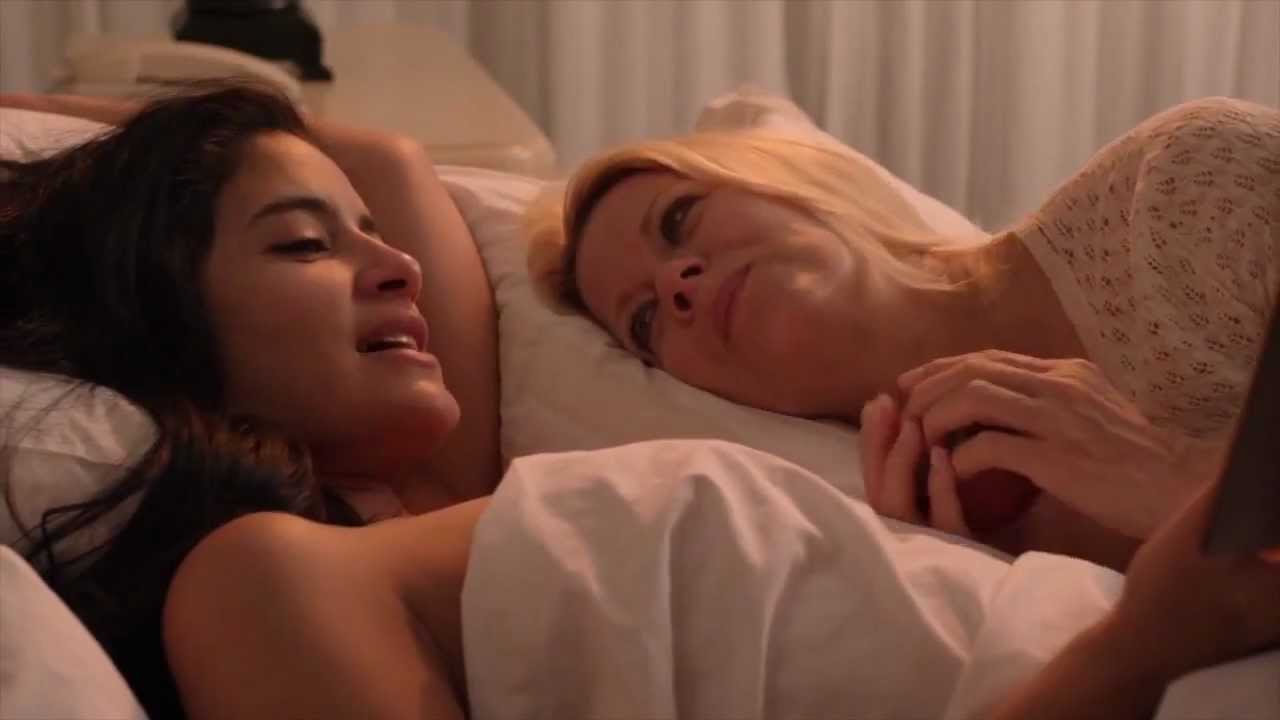 Cast: Barbara Niven, Jessica Clark, John Heard
Sexy for: lesbian sex, younger woman/older woman relations, emotional intimacy
This movie focuses on two lesbians from different worlds. It got its start on Kickstarter, raising over $50,000 to shoot. You have Rebecca (Barbara Niven), a 50-something upscale socialite, unsatisfied with her romantic and sexual life, who admits to her friends she's never had an orgasm. That sounds more like a tragedy, not a sexy movie, but sexiness does follow.
Naturally, her friends jump in to help. They set her up with an escort, Paris (Jessica Clark), which is what I assume all girlfriends do to help out their friends.
Rebecca is smitten with Paris and reveals a dark secret. The movie that "starts as a comedy of errors ends up a uniquely erotic journey."
Sexy for the relationship between Paris and Rebecca and their sensual scenes together.
Watch A Perfect Ending on Netflix now
Love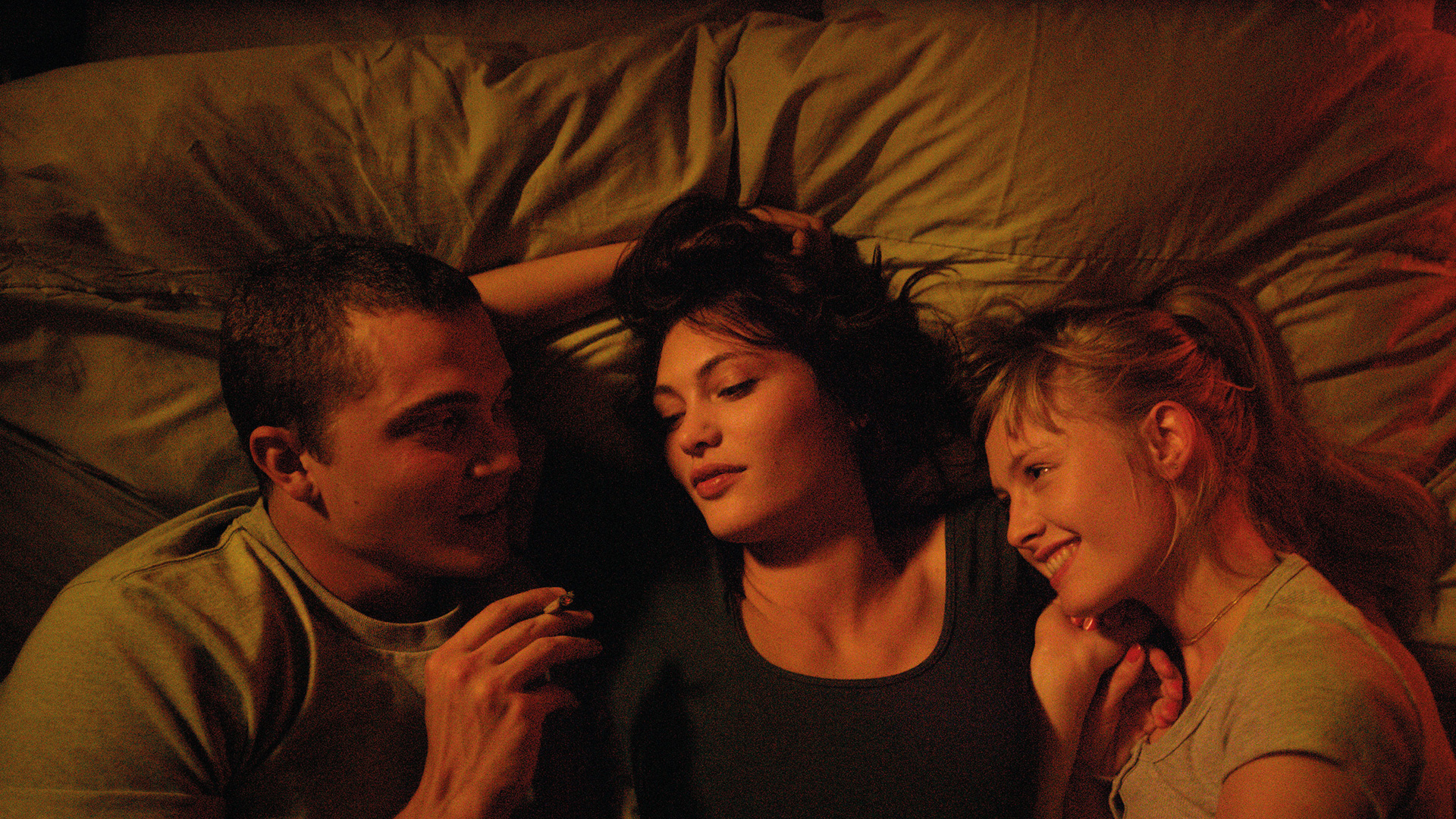 Cast: Aomi Muyock, Karl Glusman, Klara Kristin, Ugo Fox
Sexy for: sensual French romance, graphic lovemaking, passionate young people
Love tells director Gaspar Noe's semi-autobiographical story of romance. The story takes place in France (naturally, all sexy movies do). The relationship between Murphy (Karl Glusman), an American film student, and Electra (Aomi Muyock) gets told in reverse via flashbacks, starting with Murphy's new relationship with his girlfriend and baby. Mixed in are scenes of mutual masturbation, transsexual orgies and swollen penises. Probably wanna watch this movie with the blinds drawn.
Neon Bull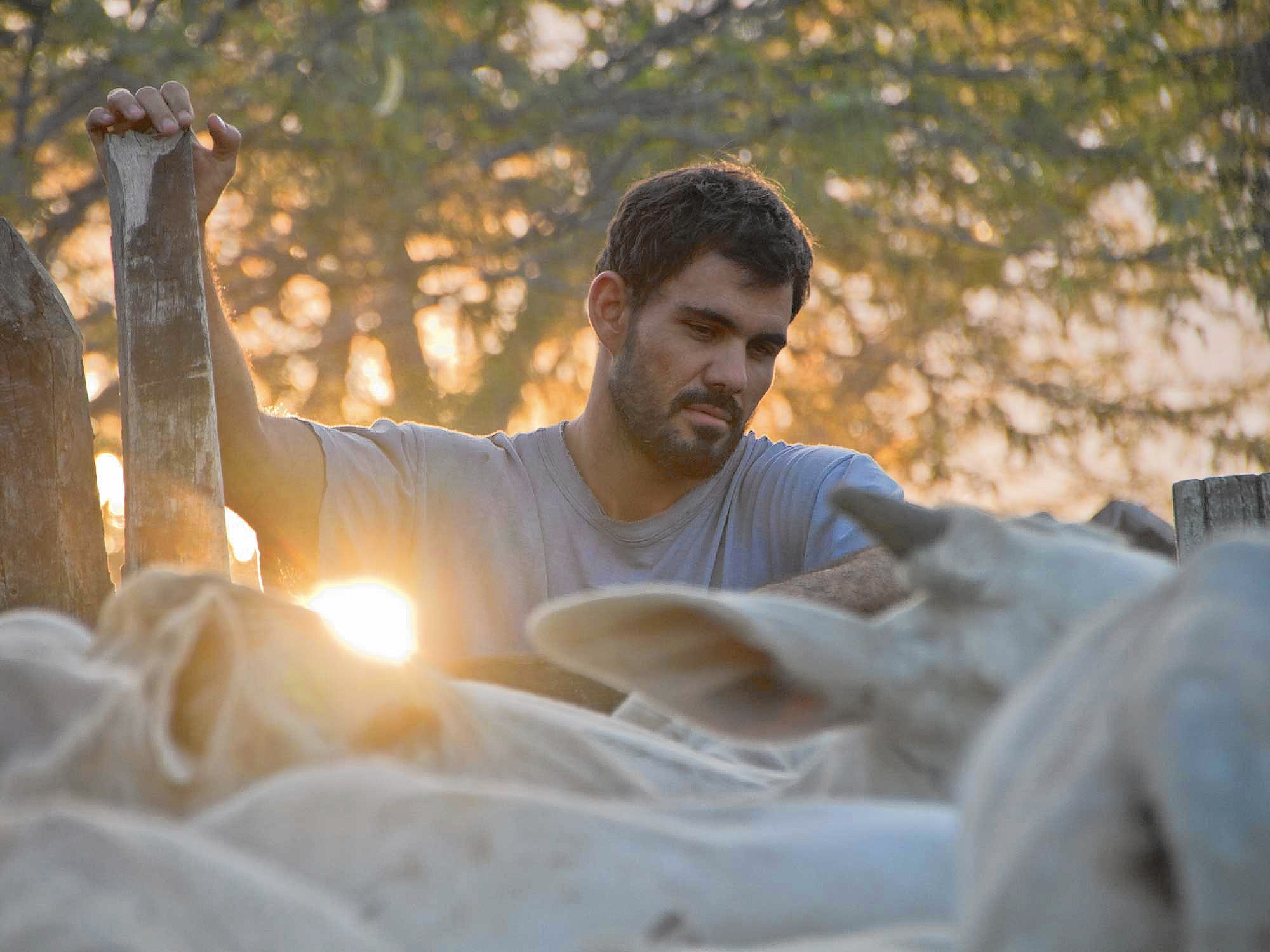 Cast: Juliano Cazarré, Maeve Jinkings, Vincius de Oliveira
Sexy for: cowboy love
This movie takes place in the Brazilian rodeo world. So, naturally stud vaqueiros (cowboys) having sex. There's also a horse being masturbated, pregnant sex and lots of cowboy dongs flip-flopping about.
The actual story is about the lives of these Brazilian vaqueiros. It mostly focuses on Iremar (Juliano Cazarre), a cowboy who loves to sew clothes (gender reversal, another theme the movie explores) for exotic dancer Galega (Maeve Jinkings). The two may or may not have had a thing, but when another young buck Junior (Vincius de Oliveira) gets hired, there's even more competition for Galega's attention.
Come for the sexy, stay for a look into Brazilian rodeo.
Watch Neon Bull on Netflix now
Fragments of Love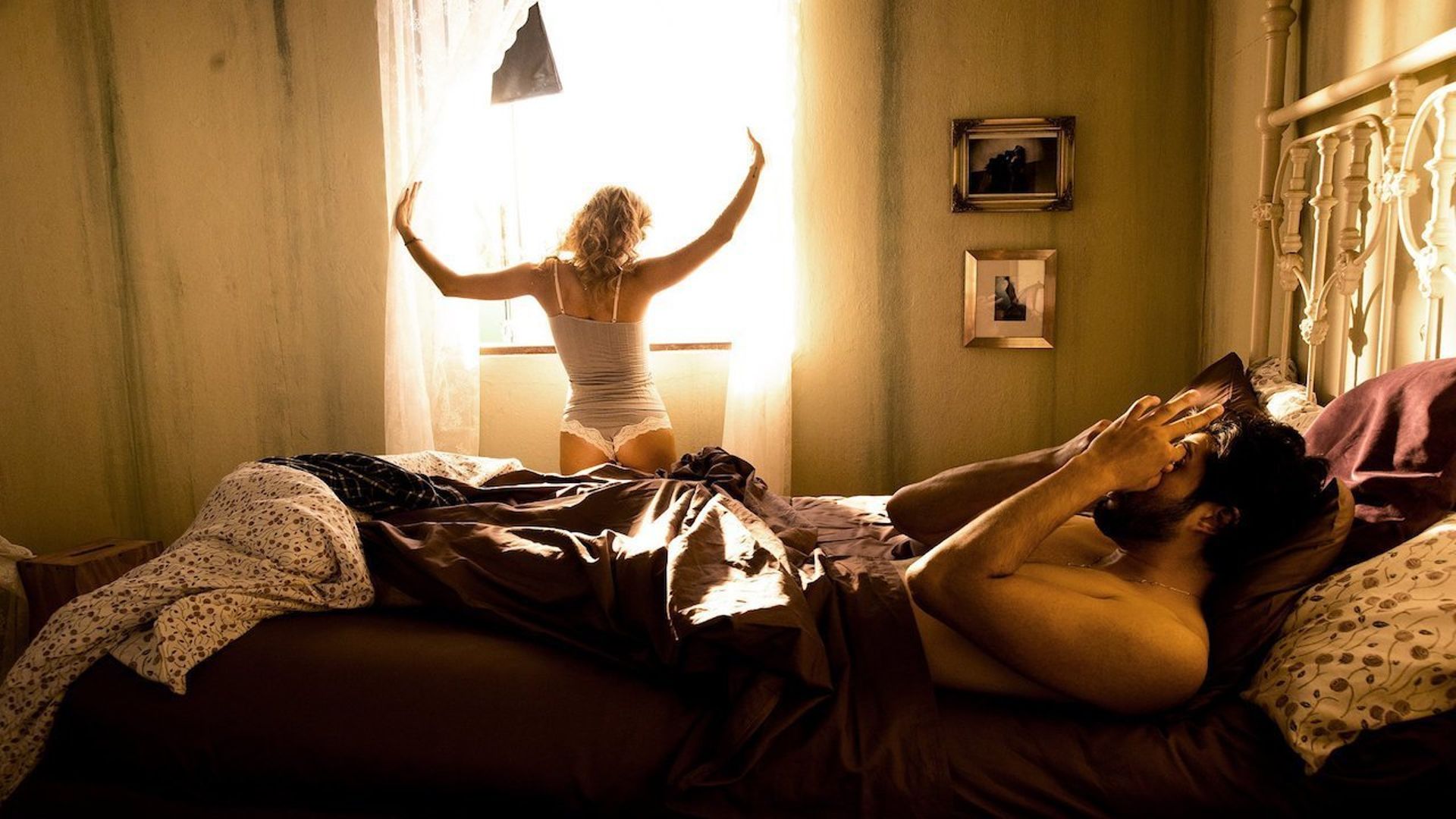 Cast: Laura Aleman, Angélica Aragón, Angelica Blandon, Alfredo De Quesada
Sexy for: blinding passion, titillation, passionate lovemaking
Set in Columbia, Rodrigo (Jose Angel Bichir), a piano-tuner and former composer, falls for Susana (Angelica Blandon) who arouses him with stories of her past sexual encounters. Each night she tells him one story which inspires him to compose music again. Eventually, Susana leaves her fiancée for Rodrigo; however, Rodrigo becomes obsessed with making sure she's faithful. Rodrigo is now a "fragment" of her love.
Lots of lovemaking scenes and nudity, and these actors don't seem to be wearing modesty patches in their sex scenes.
Watch Fragments of Love on Netflix now
Long Nights Short Mornings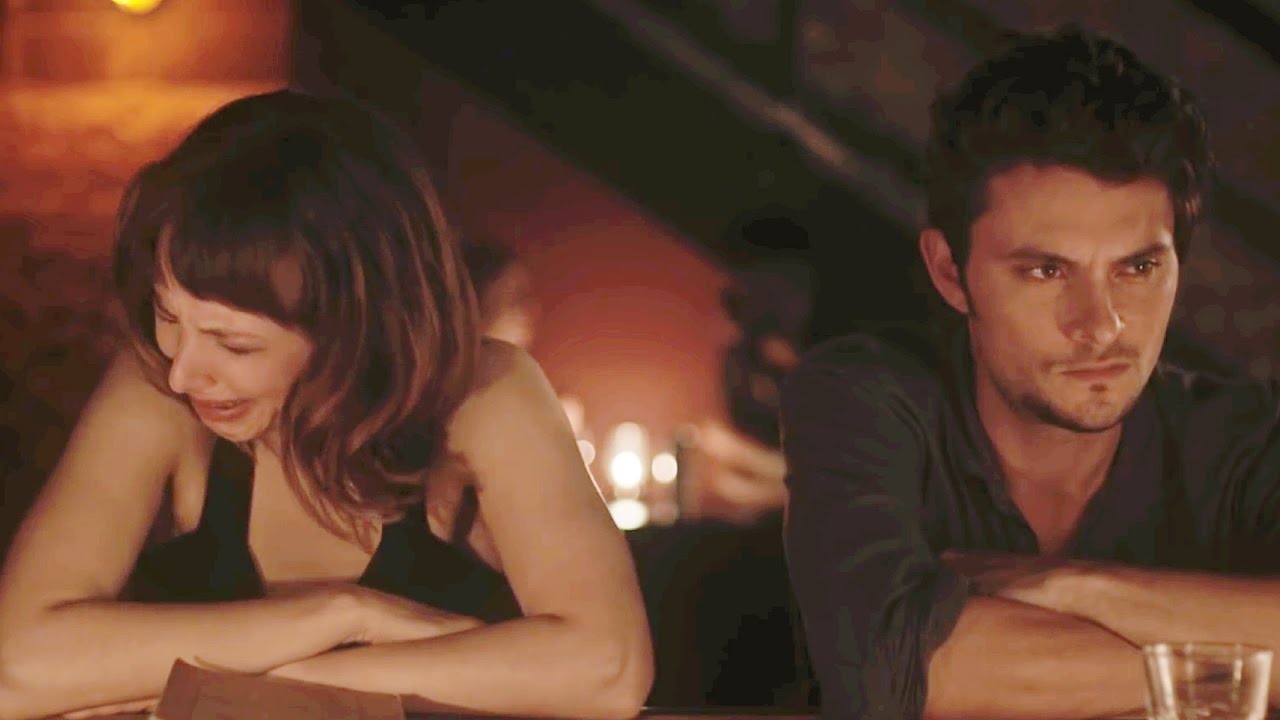 Cast: Shiloh Fernandez, Ella Rae Peck, Paten Hughes, Natalia Dyer
Sexy for: amorous lovemaking in random places, millenial dating
James (Shiloh Fernandez) is a 20-something guy who bones his way through New York City. He's a cold womanizer who feels guilt about his emotionless sexual encounters. Natalia Dyer (Stranger Things) makes a notable appearance as James attempts to romance her for some cocaine.
The film is broken up into vignettes named after each woman James has sexed up. Watch for some hot kitchen and hallway sex.
Watch Long Nights Short Mornings on Netflix now
Newness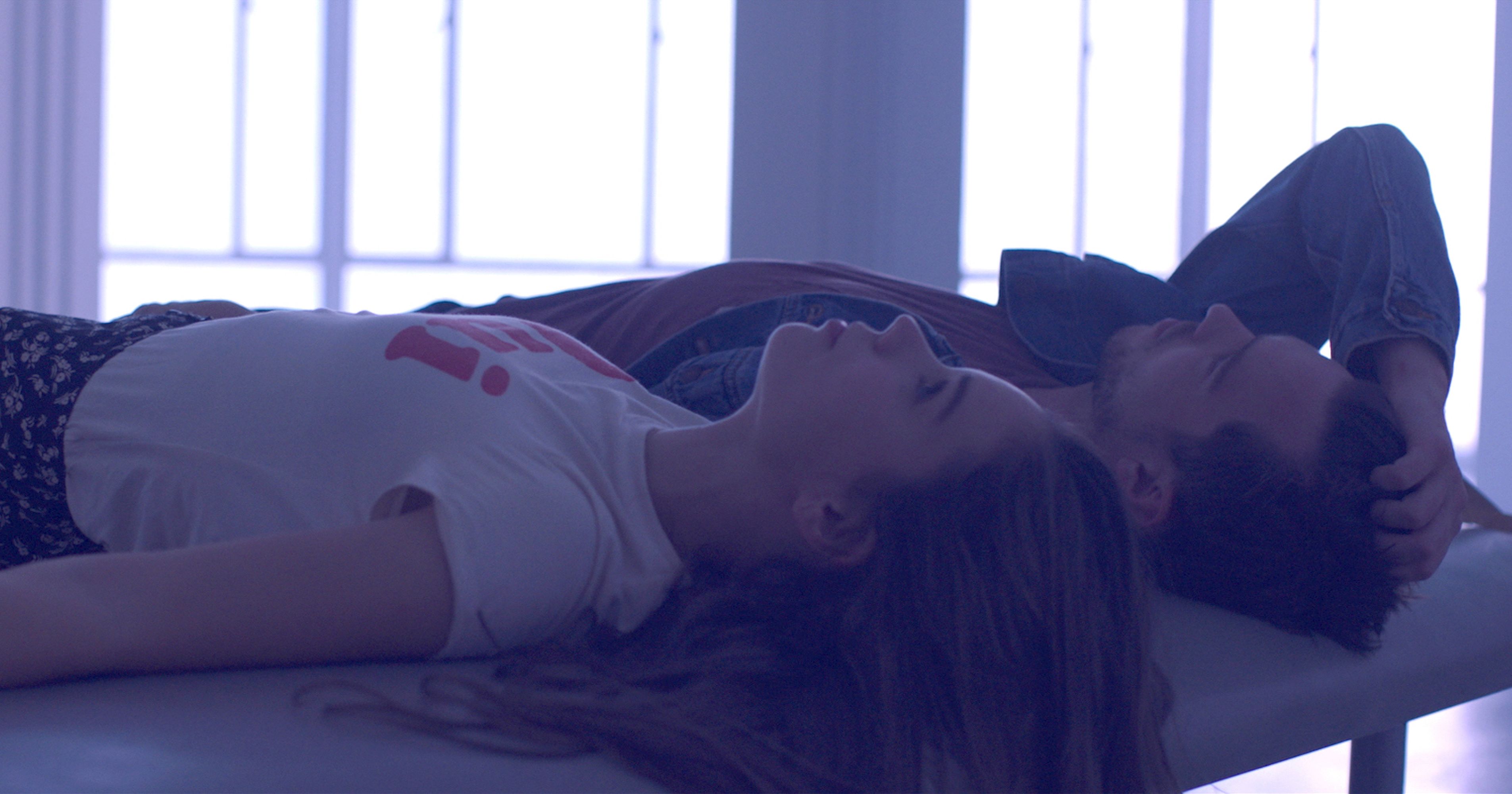 Cast: Nicholas Hoult, Laia Costa, Danny Huston, Courtney Eaton
Sexy for: millenial sex and romance, one-night stands
Millenial sexual relationships in the age of apps. That's the gist of the story. Martin Hallock (Nicholas Hoult) meets Gabi Silva (Laia Costa) off Winx, a hookup app. Each have been using it to great success (of course). Both get matched one night and agree to hook up. Gabi tells Martin that she's obsessed with "constant newness," but the two discover, wow, you mean talking to someone and not just hooking up with them, actually is just as fulfilling.
Gabi and Martin decide to test out an open relationship after they kinda get bored with each other. That leads them to get super turned on watching each other flirt. That leads to even more sex. There are pretty raunchy sex scenes between the two. It's millenial sex, go watch it now.
Liberated: The New Sexual Revolution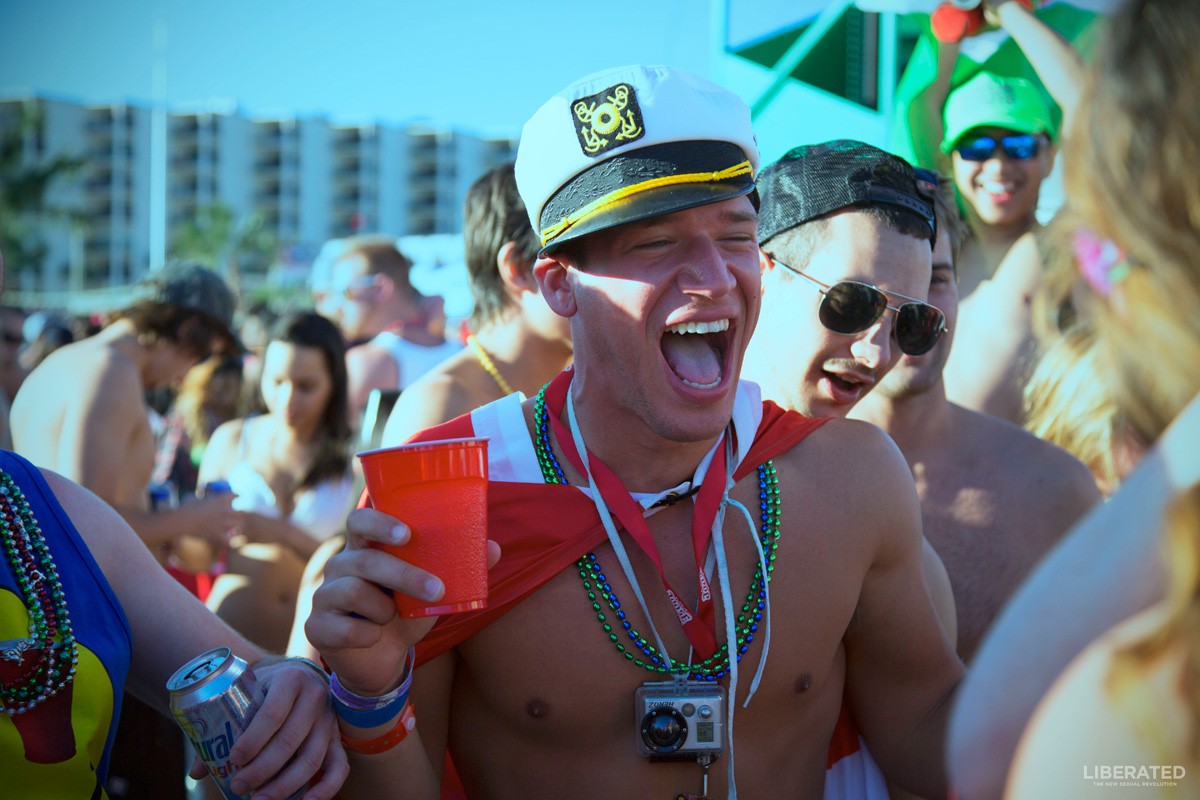 Cast: A bunch of college students, it's a documentary
Sexy for: college sport sex conquests
Do you miss college spring break? Well, this film documents sex and college kids on spring break in Panama City, Florida. Hookup culture minus Tinder gets the spotlight here. One student sums it up:
"We usually go in with a chat and compliment the girl on how good-looking she is . . . and she'll just fall for it."
Hmm.. :/. It's all fun and games and young, sun-kissed bodies until the filmmakers bring up sexual assault and rape that young women encounter during these moments. Titillating, educational and kinda depressing.