Insomniac's Audiotistic Festival returned to the Bay Area in 2017 for the first time since 2011. The multi-genre festival featured a stacked lineup featuring Marshmello, Nghtmr, Slander, Flosstradamus, Lil Uzi Vert and more.
In 2018, Audiotistic returned once again but this time as a two-day festival. Once again, the lineup was stacked featuring favorites such as Ekali, Kayzo, Virtual Self, Nghtmre, Slander, K?D, Rezz, Jai Wolf and Kaskade. If you heard that lineup without context, you'd think someone was talking about a major festival, not one that took place in Silicon Valley that, unfortunately, ended at 11pm, the time of night that is just starting for some.
Taking place at Shoreline Ampitheatre, the two stage festival featured most experiences you'd find at an Insomniac event. Art cars, drinks, water refill stations and food trucks which featured snacks like the surprisingly tasty tater tots.
Compared to 2017's Audiotistic, 2018's traffic was much more bearable, the heat way more tolerable and the lines as efficient as I've ever seen it. This could be due to improved logistics having learned from the year prior or the fact that a few people decided to attend only one day only. Whatever it was, it worked. Even better was the sun wasn't beating down on you like an angry fat kid on a locked refrigerator door.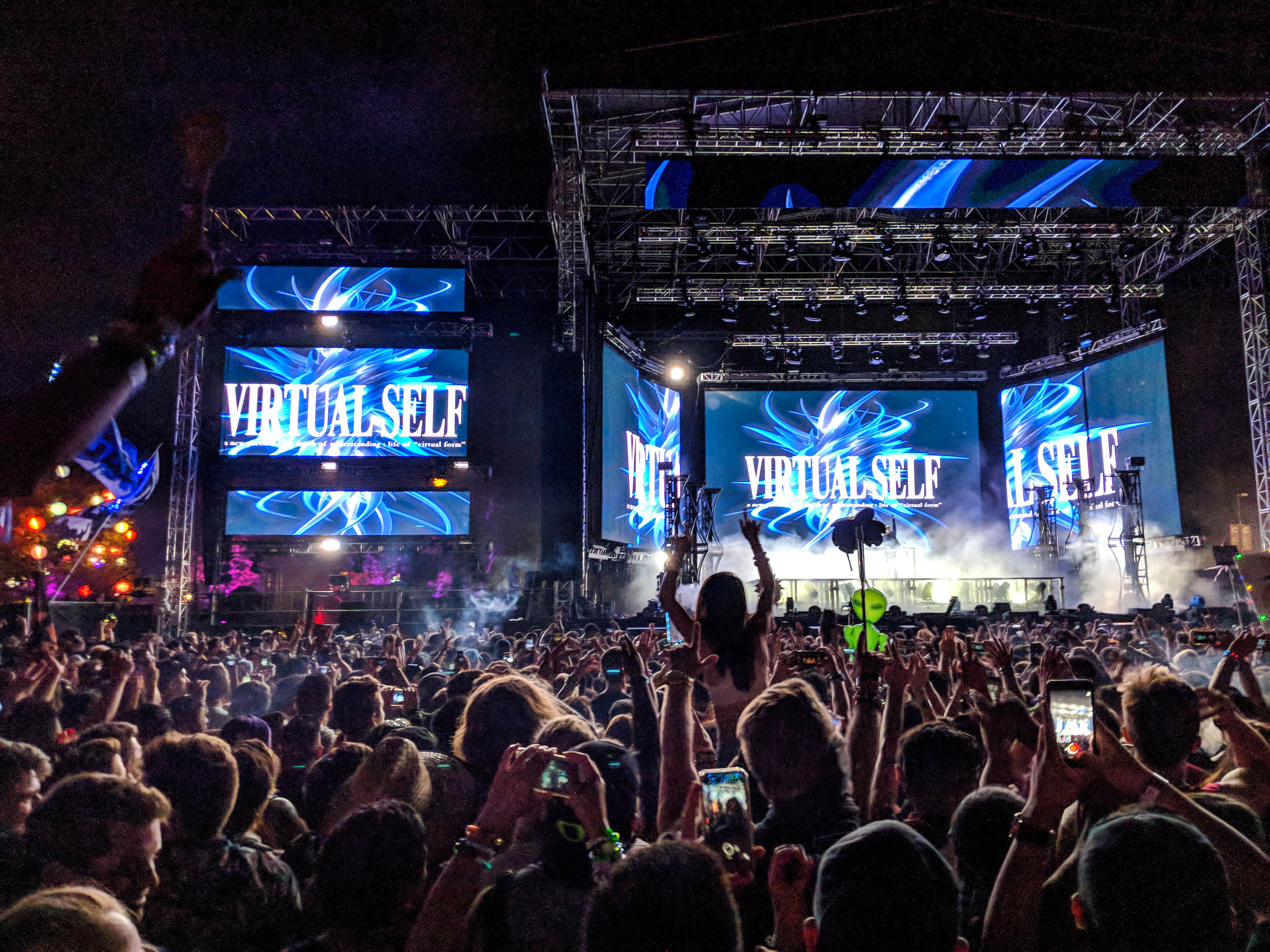 As for the acts themselves, they went off without much of a hitch. While most of the weekend had enough hard trap to give most of the crowd minor concussions from the headbanging that was going on, it was broken up neatly at the end of the night with the likes of Virtual Self, Porter Robinson's techno-inspired project, and Kaskade. Luckily, both performed at night which allowed them to sync up with everyone's favorite light shows. Unluckily, there was still enough light during Rezz's performance that she couldn't unleash the alien vibes her fans are used to. But there's nothing you can do about that as most of those who own the buildings in the surrounding area probably don't want spaced out adults wandering around their property at 2 am in the morning.