G-Eazy was feeling himself in concert over the weekend and wanted to share his energy with the world.
Ex-girlfriend Halsey disagreed (screenshots via PEOPLE).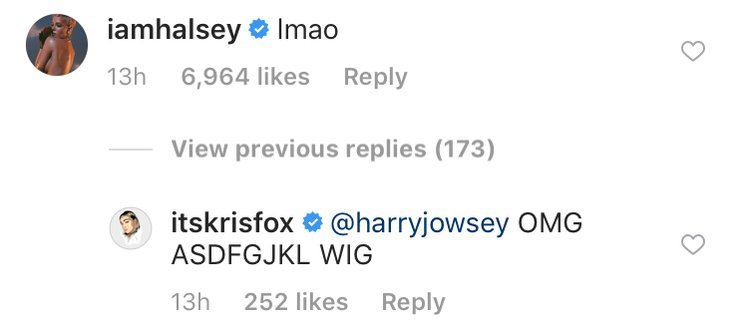 Of course, this didn't slide past fans, who thought Halsey was outing G-Eazy as having Little Dick Energy. Halsey clarified her comments in separate replies.

There's not much to decipher with the emojis. It's obviously a warning towards G-Eazy to watch his comments before the Hals storm crashes down upon him.
Halsey claims she wasn't being petty, but come on. You don't reply "lmao" to the caption "Big Dick Energy" unless you're being petty. And she's done concerts with G-Eazy. No way she's jealous of those who get to attend.
The two singers split earlier this month after dating for over a year. Halsey recently broke down in concert saying, "never sleep with your ex." Meanwhile, G-Eazy was spotted holding hands with Demi Lovato. He claims that Lovato is "just a friend."
That's code for "we'll have a new song out explaining our 'friendship' in due time."
The good news for a potential Demi-Eazy relationship is that Demi spent years dating Wilmer Valderrama. So she's used to little dicks.