Donald Trump is a fantastic writer. Hugely successful. Bigly correct. If you don't believe me, he'll tell you himself.
In a now deleted tweet, Trump wrote, "After having written many best selling books, and somewhat priding myself on my ability to write, it should be noted that the Fake News constantly likes to pour over my tweets looking for a mistake. I capitalize certain words only for emphasis, not b/c they should be capitalized!"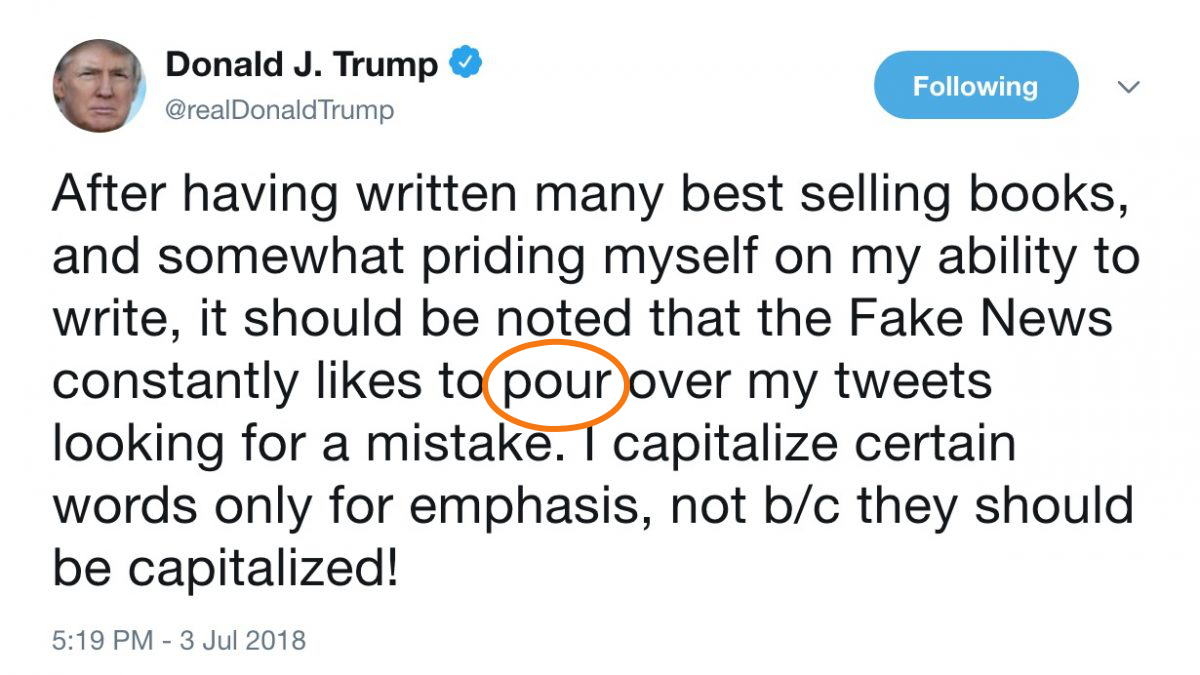 Trump might pride himself on his ability to write, but his editing skills are "pour."
Let's consult the dictionary.
Common Trump enemy and fellow bestselling author J.K. Rowling was not letting this slide.
Trump (or his ghostwriter) would delete and rewrite the tweet, making the joke even richer.
Trump has got to stop using words that sound the same but are spelled differently and have different meanings. This all could have been avoided if he said, "The Fake News constantly likes to pick at my tweets looking for a mistake."
Or, you know, use a dictionary.