Bow Wow is looking for attention again.
While filming Growing Up Hip Hop: Atlanta, Lil Bow Wow attacked a camera crew and caused thousands of dollars worth of damage. Thousands of dollars he doesn't have based on his fake Instagram posts.
TMZ was told "Bow Wow shifted from calm cool and collected to a person no one recognized … and it's unclear why." The incident happened at Atlanta's Westside Cultural Arts Center during an Off Probation Party for Da Brat.
He probably remember he's Lil Bow Wow.
He started smashing cameras and trying to fight anyone who jumped in. I guess no one jumped in. Police were called, but Bow Wow wasn't arrested. He took to Instagram to make a post about the incident.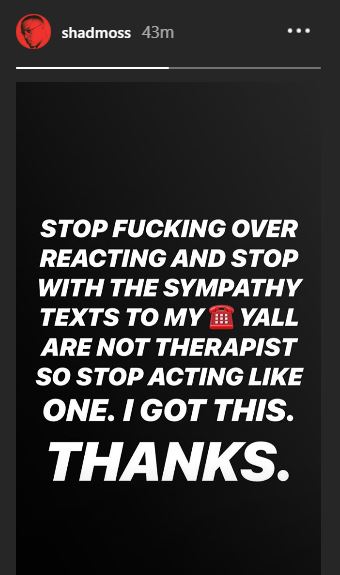 He writes:
STOP FUCKING OVER REACTING AND STOP WITH THE SYMPATHY TEXTS TO MY [phone emoji] YALL ARE NOT THERAPIST SO STOP ACTING LIKE ONE. I GOT THIS. THANKS.
Can anyone make any sense of this? And why is he typing in all caps? He's really showing his anger.
The other month Lil Bow Wow threatened to quit his "career" to work at GameStop. Dude must really want those free games.
Maybe we should have seen this coming.