I like electronic dance music. There. I said it. I like Halloween as well. There. I said that too. Though that last statement isn't really as divisive as liking music that, for the first time hearing it, sounds like a cacophony of digital screeching that requires more brainpower to decipher than one might have to give.
But, try giving it a chance and you can more often than not find something melodic and soothing in the mashup of analog and digital. Or you could end up headbanging for an hour straight and almost break your neck.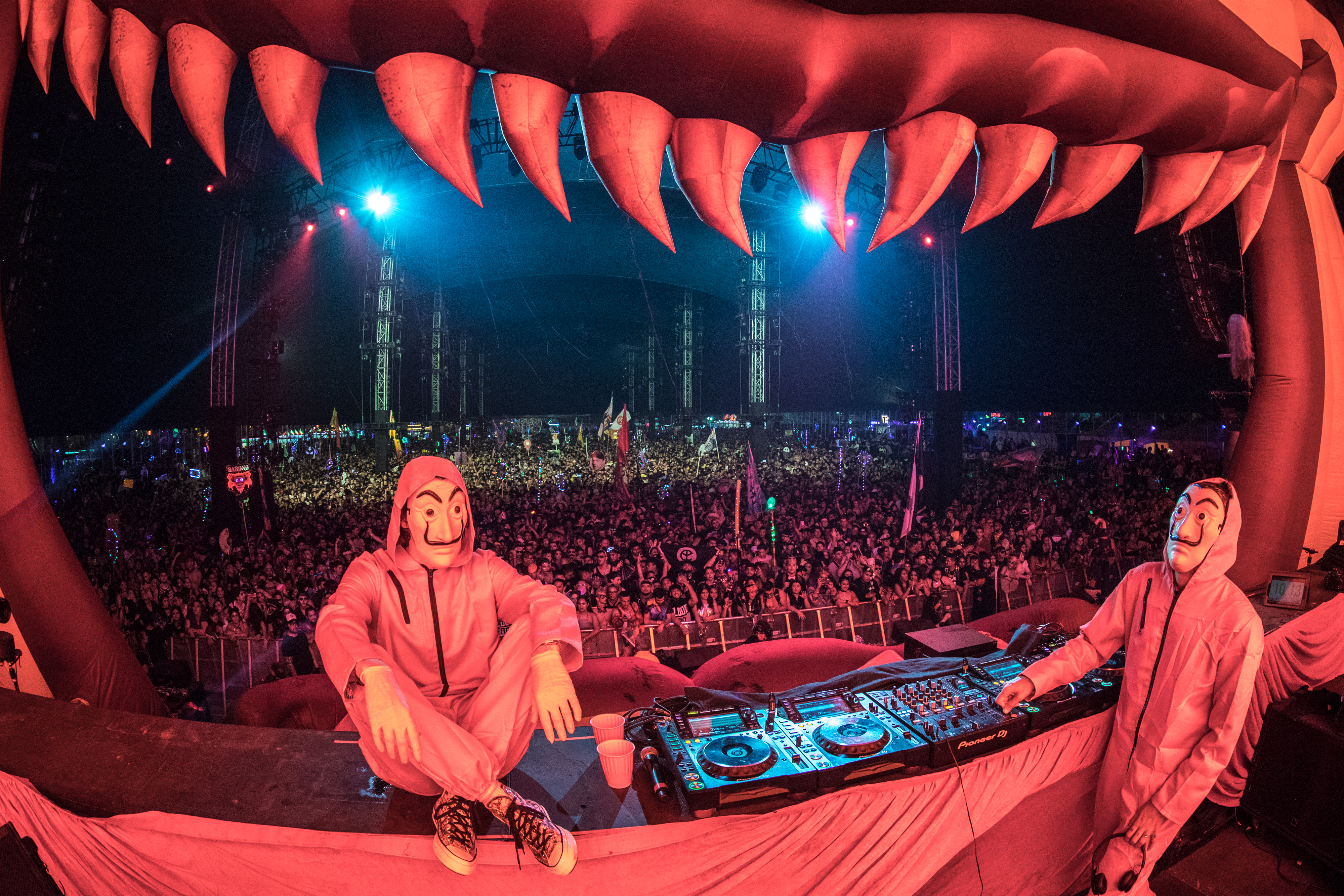 These two styles, including a few in between, sum up the type of music one would have found at Escape: Psycho Circus, Insomniac's once-a-year Halloween music festival which I went to last weekend. It's a combination of two of my favorite things, bros fist pumping and bros in costumes, so of course I did. Just kidding. Everyone there was really nice. Almost to the point where you start to wonder if you somehow ended up in Canada.
…or get you so hyped up that crushing empty cans of Red Bull on your head can no longer stave off the blood-infused vodka pumping through your veins…
What exactly can you expect from an event like Escape? The 2 day scary clown bounce fest features a range of DJs that could either take you on a journey, like Eric Prydz, or get you so hyped up that crushing empty cans of Red Bull on your head can no longer stave off the blood-infused vodka pumping through your veins, like Angerfist.
It all takes place amid a highly decorated Halloween frightscape with sculptures like fire-breathing snakes, a big lagoon where people fucked up on whatever will drink the water despite others begging them not to, and people dressed up in whatever trippy costume they thought of. And being Halloween, there's more than just music. You can take part in a haunted maze that you're pushed through wearing a straight jacket and hockey mask or even watch a real freak show inside a circus tent.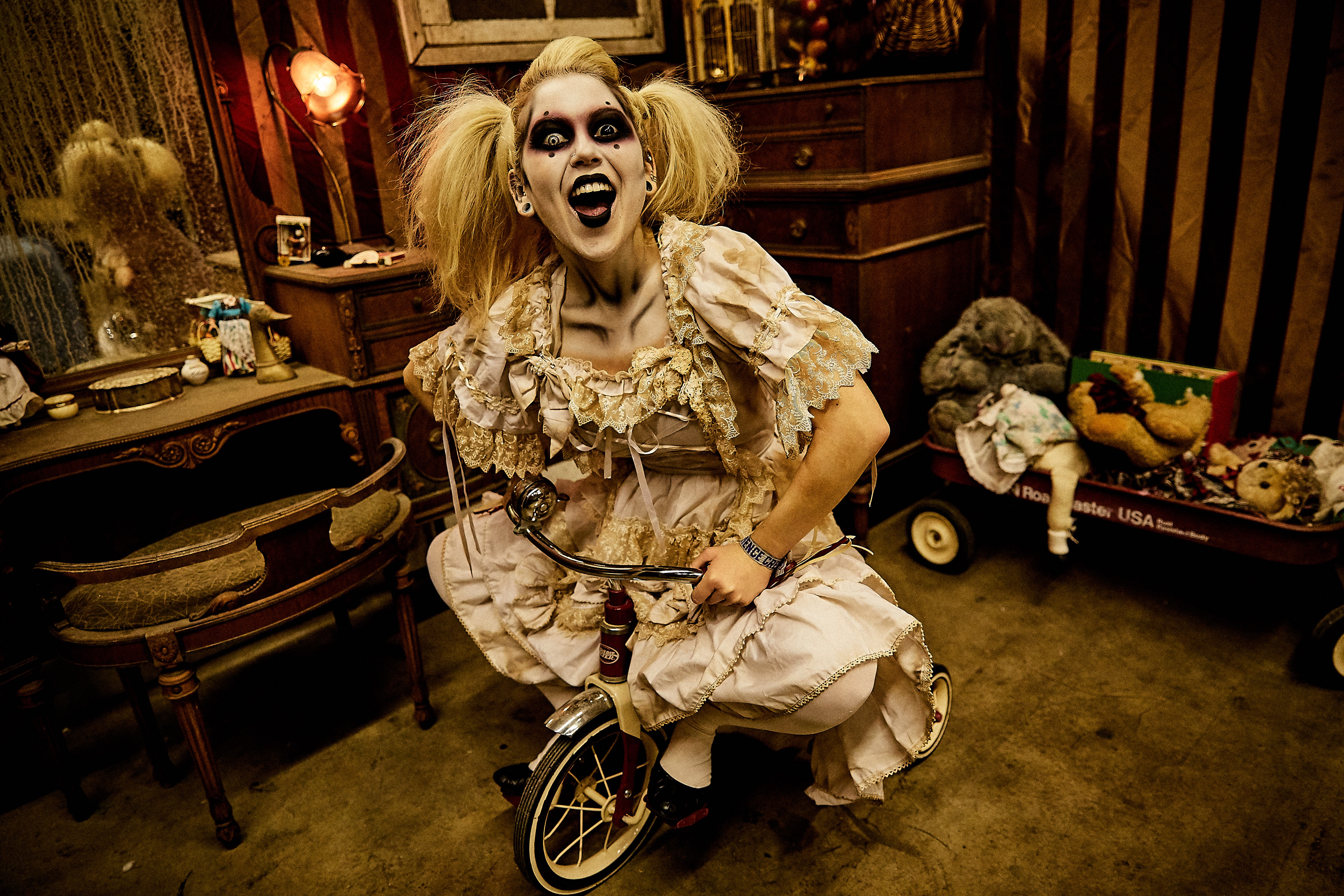 If you're planning to do the maze like me, make sure you go when there's a lull in your "I really want to see this DJ" schedule because you're going to be standing in line for an hour and a half. Yea, an hour and a half. That's a long fucking time. You're probably wondering if it's really worth it. If you plan it right, sure. It serves as a pretty good break from those trains of people trying to snake past you to the front of the stage. If you don't plan it right, just remember to drink more. There's no sense of time when you're buzzing on the drinks from the secret bar next to the stage disguised as a noodle shop.
If you're not interested or made it through, you can mosey on back to the 4 stages that sit inside the NOS Event Center. They're affectionately called Slaughterhouse, Ghoul's Graveyard, The Chopping Block and Cannibals' Tea Party. Each stage has its own theme as well. For example, Slaughterhouse had DJs performing inside a clown's mouth. Another stage has some guy jumping on a trampoline. I'm not sure what the others had because everything started becoming a blur.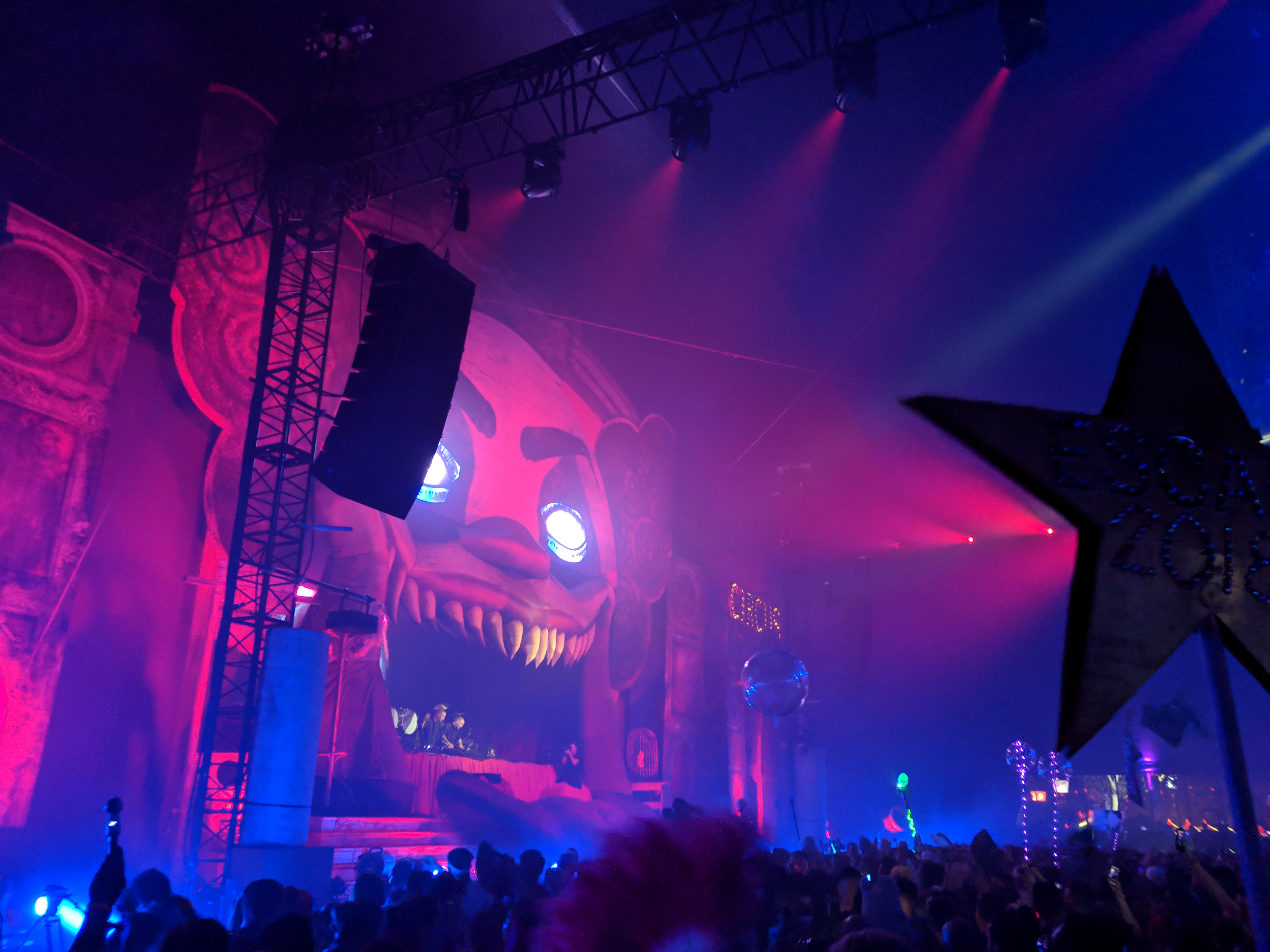 Though to be honest, after a while you don't really pay attention to stage names anymore. I just sort of wandered around until I found the DJ I was looking for. Be that SayMyName, who was great in every way, to Tchami x Malaa to Galantis, who surprised me the most considering I keep hearing their sets are a letdown, to Zeds Dead who I closed the night with. Unfortunately, I missed the face melting laser show Eric Prydz gave.
If you're on the fence about going to Escape next year, I'd say go. The lineup is always unique, getting there isn't bad, the lines aren't long and it's just simply one amazing Halloween party.