Yea you do, you perv. Remember last year when Flume was onstage at Burning Man and filmed himself eating out his girlfriend's butthole during his set? Good times.
Now, there's a petition on Change.org to have Flume do the same to Lizzo. I 100% want to see this.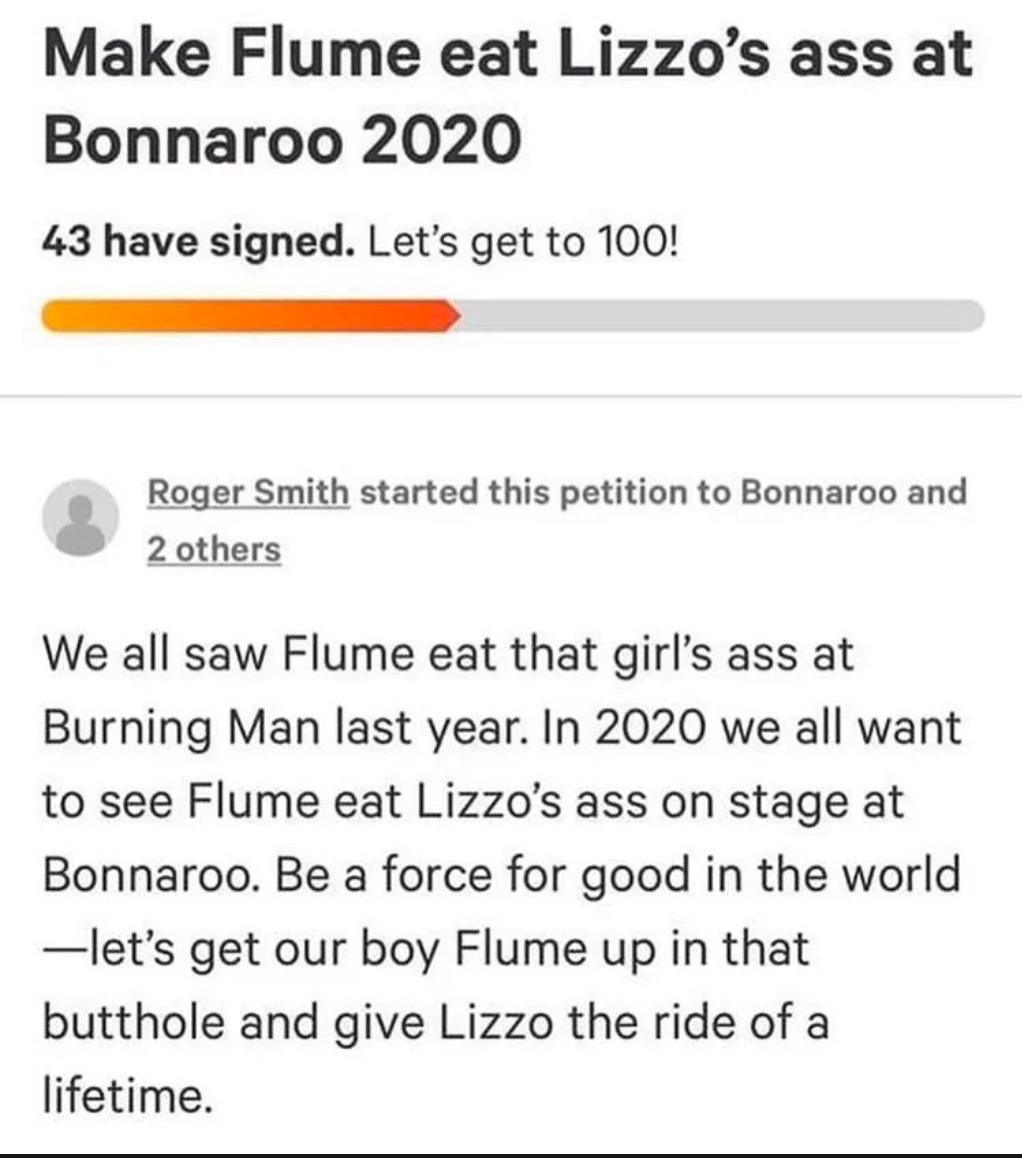 Roger Smith, our hero, wrote of his petition:
We all saw Flume eat that girl's ass at Burning Man last year. in 2020 we all want to see Flume eat Lizzo's ass on stage at Bonnaroo. Be a force for good in the world – let's get our boy Flume up in that butthole and give Lizzo the ride of lifetime.
The prudes over at Change.org took down the original petition. But 43 signed the petition and those are 43 people who know what's up.