Pop singer Halsey got herself in a little trouble by accidentally tweeting a 9/11 joke.
After Pitchfork gave her new album Manic a less than favorable review, Halsey tweeted, "Can the basement that they run P*tchfork out of just collapse already."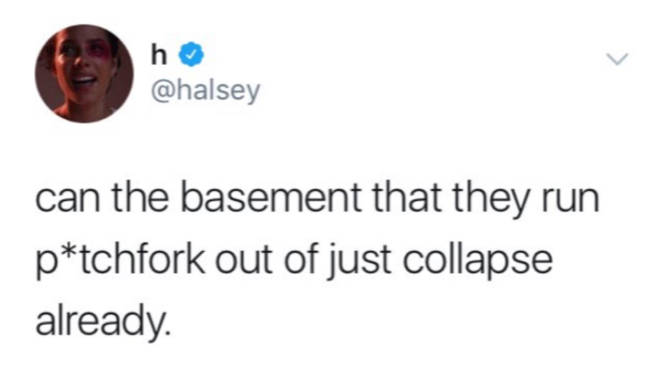 This would usually just be a snarky tweet that caused a few smirks, but there's only one problem. It turns out that Pitchfork's offices are in One World Trade Center, the tower that was built where the Twin Towers once stood.
Halsey is either a giant asshole, or she made an innocent mistake while trying to make a joke about a bad album review. Though the tweet is total cringe, most people had fun with it, joking about how Halsey called for another 9/11 for one bad review and laughing at the idea that one of her entourage would have to explain the faux pax to her.
A few media outlets tried to spin the story which Halsey was quick to respond to as clickbait.
Halsey realized her mistake and the singer removed the post and replaced it with the following explanation:
ABSOLUTLEY deleted it upon realizing this. was just trying to make a joke! Intended zero harm. Just figured I could poke at them back with the same aloof passive aggression they poke at artists with! Clearly a misunderstanding ❤️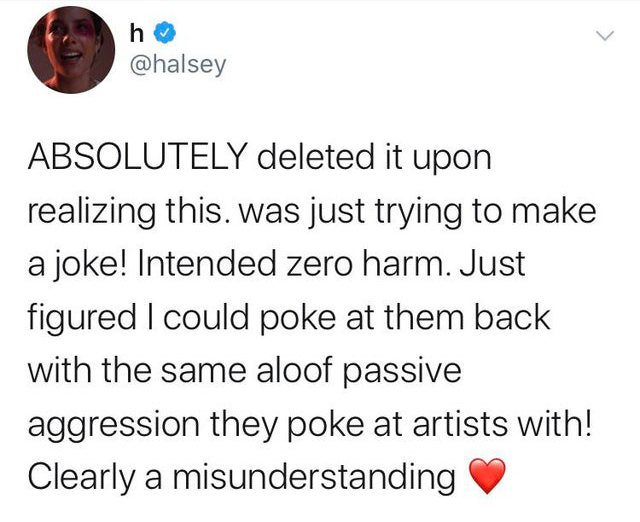 It's pretty clear that this was an innocent mistake, but no one is safe from the ire of the internet. I bet Halsey's regretting it today, considering she's on SNL this Saturday night, and they won't miss a chance to take a shot at her.
If being the butt of an SNL joke is the worst that comes of it, I think she'll bounce back from this; after all, she dated G-Eazy for a while, so she's no stranger to making mistakes.