Steven Spielberg's porn actress daughter, Mikaela Spielberg, 23, was arrested in Nashville, Tennessee for a domestic violence charge against her 47-year-old darts playing boyfriend. That sentence right there it is a lot to take in.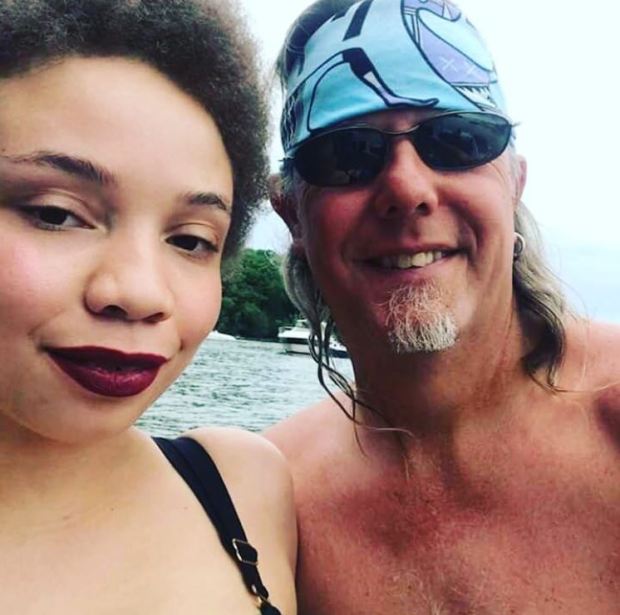 Spielberg's daughter declared a couple of weeks ago that she's going to be a porn actress. She's also looking to be a licensed sex dancer in Tennessee.
#goals.
Also, why would you need a license to be a sex dancer in Nashville? Evidently, it's easier to get a gun in Tennessee than a stripper's license.
Spielberg was booked into the Hill Detention Center early Saturday. She'll be released on a $1,000 bond after completing an involuntary 12-hour hold. These holds are routine in domestic violence cases, so says an official with the Davidson County Sheriff's Office.
Before you go to PornHub looking for Mikaela's videos, just know that she's not into PIV or any PI-anything. She's not doing any sex scenes with any other person. Mikaela 's all about solo stuff on camera.
That's because she has too much respect for her boyfriend.
"…the reason I don't want to do anything outside of solo stuff is because I feel like it would be a violation of my boundaries and my relationship with my significant other."
Oh, she'll beat her boyfriend no problem, but she has way too much respect for him to f**k someone for money.
At the rate she's going, she's going to change her mind.
Spielberg has been embarrassed by Mikaela's porn decision. Can't say I blame him. Imagine you've won five Oscars and directed Schindler's List, Indiana Jones, E.T., and other film classics. Meanwhile, your daughter's diddling herself on camera. Makes those conversations about your kids a litle harder.