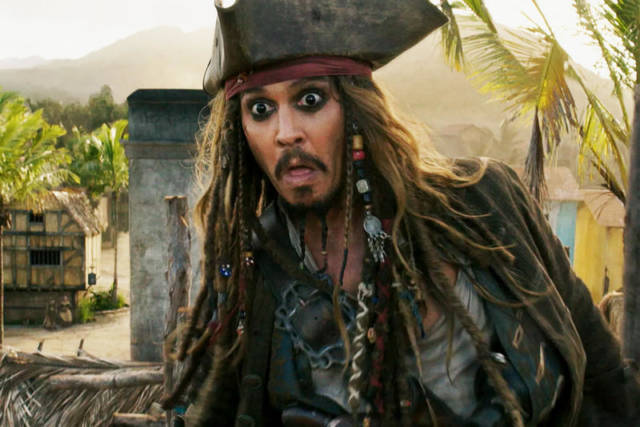 Pirates of the Caribbean / Screenshot
In a somewhat shocking ruling, the judge in Johnny Depp's defamation lawsuit against The Sun ruled against Depp. I didn't really expect Depp to win, but I expected that ruling because The Sun's headline calling him a "wife-beater" was protected regardless of if it was true but instead High Court Judge Andrew Nicol ruled that the things Amber Heard said about Depp were true.
I honestly find it hard to believe Depp would be stupid enough to bring this lawsuit if he had actually done the things he was accused of by Heard and repeated by The Sun.
The most shocking thing to me, personally, is Nicol's opinion that Heard's admission that she physically assaulted Depp carried no weight.
In my view no great weight is to be put on these alleged admissions by Ms Heard to aggressive violent behaviour. It is trite to say, but nonetheless true, that these conversations are quite different to evidence in court. A witness giving evidence in court does so under an oath or affirmation to tell the truth, the whole truth and nothing but the truth. Questioning can be controlled by the judge. Questions which are unclear can be re-phrased. If a question is not answered, it can be pressed (subject to the court's control) and if still unanswered may be the proper object of comment. None of those features applied to these conversations which, in any event, according to Ms Heard had a purpose or purposes different from simply conveying truthful information.
He also believed Amber Heard's story that a tiny dog did a human-sized poo in Depp's bed.
For what it is worth, I consider that it is unlikely that Ms Heard or one of her friends was responsible. Mr Depp had left that night for his property in Sweetzer. As long as he was away, it was Ms Heard who was likely to suffer from the faeces on the bed, not him. It was, therefore, a singularly ineffective means for Ms Heard or one of her friends to 'get back' at Mr Depp. Other evidence in the case showed that Boo (one of the two dogs) had an incomplete mastery of her bowels after she had accidentally consumed some marijuana. Ms Heard gave evidence that Boo had in the past defecated on the bed and that she herself had cleaned it up rather than leave that task to Ms Vargas.
He didn't really comment on Vargas's testimony that she saw it, was familiar with Heard's dog poo and in her opinion, it was clearly not the dog that s**t the bed here.
Depp has said he intends to appeal the verdict.