Britney Spears posted topless Instagram photos and videos while on vacation with new husband Sam Asghari. The two are island hopping on a yacht for their honeymoon.
Spears posted twice, one topless and the other in her blue bikini jetting out in the ocean.
She captioned this Instagram "Playing the role of How To Lose A Guy In 10 days 😒😒😒😳😳😳😂😂😂 Am I obnoxious enough ??? Do you guys think its real ???? 😈 😈😈🙈🙈🙈🌹🌹🌹"
Spears is referring to everyone who doubts that this relationship is real, including yours truly. Even Spears signed an "iron-clad" prenup with Asghari.
Asghari is using Britney for fame. Gonna be interesting in 10 years to see how this plays out.
For her topless Instagram (click here), Spears filmed herself catwalking up to the camera, hands covering her breasts while Timmy Trumpet and Gabry Ponte's "Mad World" remix plays in the background. Interspersed are topless videos of her rolling around in the water on her stomach and another of her back to the camera, topless, staring into the horizon.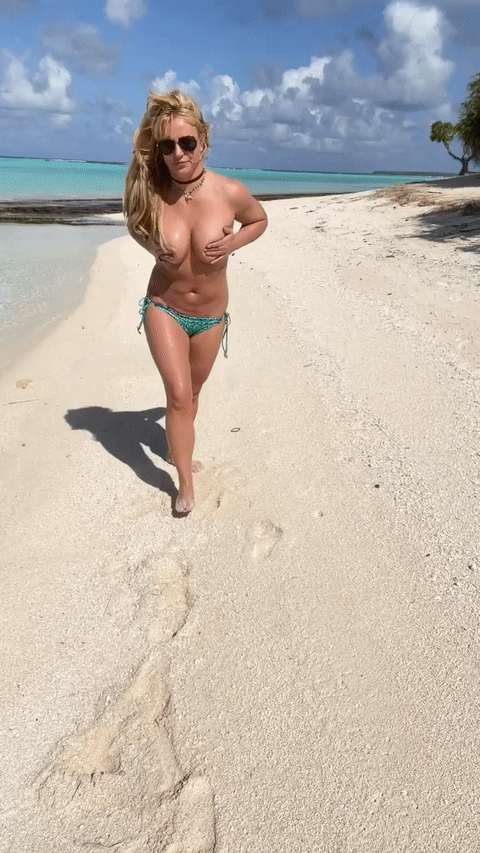 Spears left Instagram before, why? Never leave Instagram Britney, we all need your content.