Frank Ocean's brother Ryan Breaux, 18, allegedly died in a "fiery car crash" in Thousand Oaks, California.
The force of the crash was so severe it tore it in half and left it in flames.
The crash happened early Sunday morning at 1:30 a.m.
The car Breaux was alleged to have been supposedly left the roadway and crashed into a tree in the center median.
From ABC7:
The single-vehicle collision happened just after 1:30 a.m. near Westlake Boulevard and Skelton Canyon Circle. The initial investigation revealed the vehicle was traveling south on Westlake Boulevard when the car appeared to leave the roadway and collide with a tree in the center median.

The force of the crash caused the car to rip in half and was found by Ventura County sheriff's deputies engulfed in flames.

Both occupants were pronounced dead at the scene by the Ventura County Fire Department.

The identity of the occupants is pending notification of next of kin by the Ventura County Medical Examiner's Office.
The cause of the accident is unknown.
A screenshot on Twitter appears to show Ocean, sitting on a pillar, staring at the crash scene.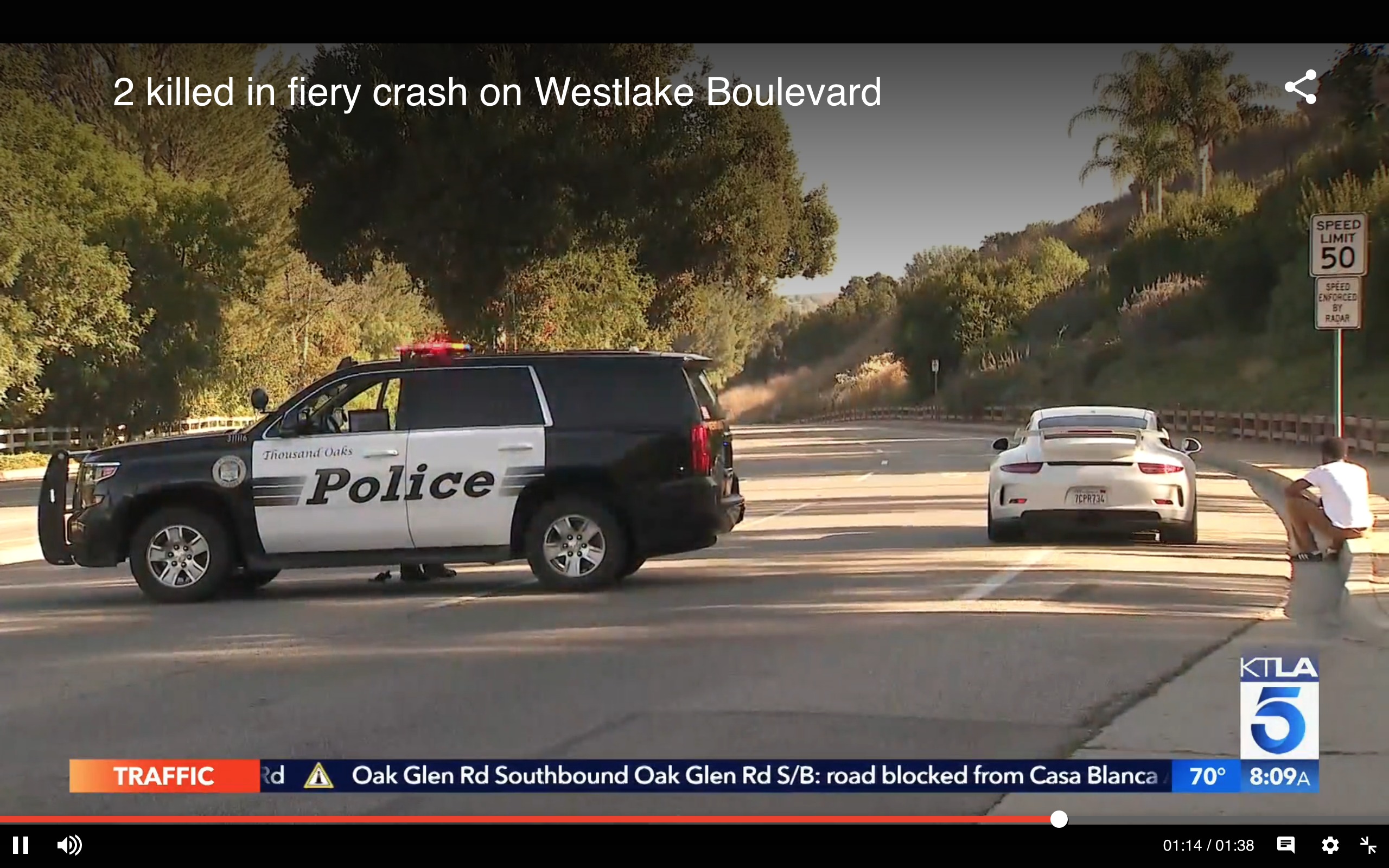 Years ago on Tumblr, Ocean posted a photo of his brother and mother, saying:
the kid on my back, that's my brother ryan. he thinks he's prince harry. the lady behind us is our mom. she's beautiful, like nefertiti. my brother thinks i can fly.
Twitter tributes are coming in.