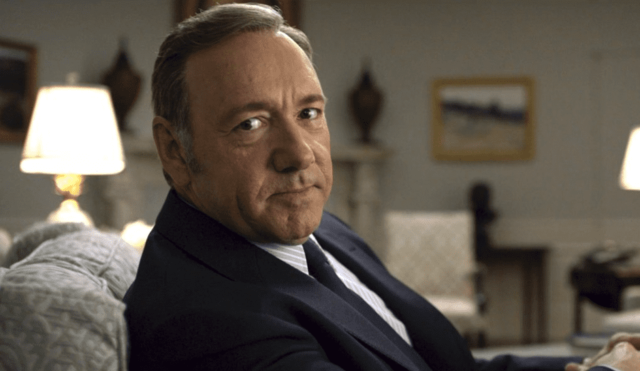 House of Cards / Screenshot
Kevin Spacey continues to be screwed.
According to the Associated Press, London's Metropolitan Police force are investigating three more sexual assault allegations against the House of Cards star. That brings his police investigation grand total up to six. It doesn't even count the 20 allegations aimed at Spacey by members of London's Old Vic theater, where Spacey worked as the artistic director from 2004 to 2015.
No names were reported, but five of the allegations occurred between 1996 and 2003 while the sixth took place in 2013.
Spacey was first accused of sexual assault by Anthony Rabb. Spacey apologized, then admitted that he is gay to try and deflect attention.
He was fired from House of Cards and All The Money In The World in the wake of these allegations.
Guy Pearce, who worked with Spacey on L.A. Confidential, called his co-star an "amazing and incredible actors." He also said, "Mmm, slightly difficult time with Kevin, yeah. He's a handsy guy."
In fairness to Kevin, if you try saying Guy Pearce while drunk, it could come out as Gay Please. Maybe that's what happened?
Spacey has been relatively MIA since all these allegations hit. Has anyone checked National City?