Olivia Culpo posted to Instagram today. Blessings to all because Culpo shows off her shiny cleavage.
She captioned it: "Set today!!!! 👻"
Of course, this can never top Olivia Culpo's greatest cleavage pic ever. Or her never-ending stream of bikini pics.
Not sure what she's shooting for. In her IG story where she's wearing the same outfit, she wrote: "I'm shooting something I designed today and I want to tell you so badly but I can't."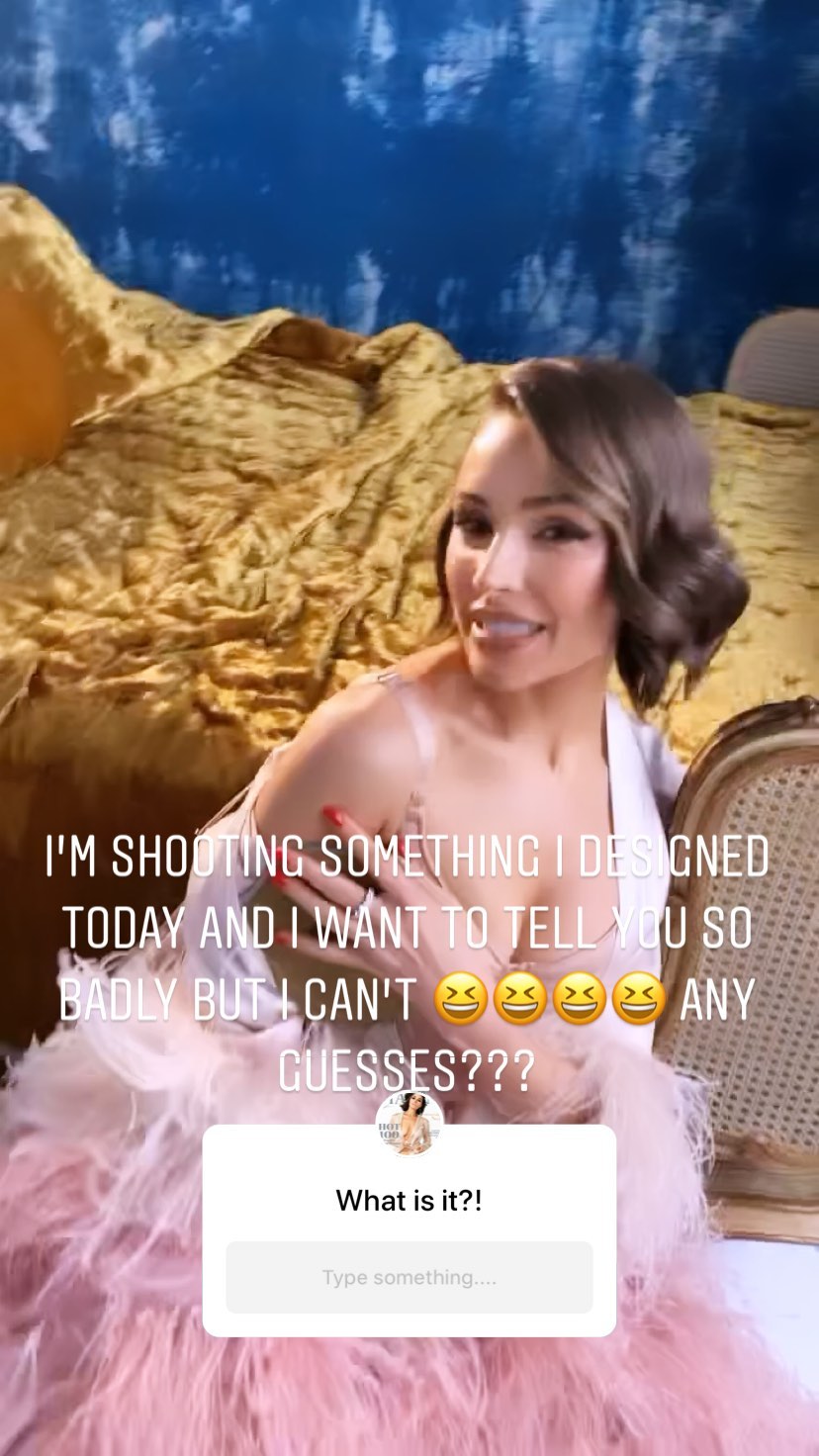 In the story, she's sporting a vintage feather boa with her hair in waves parted to the side. So, maybe a throwback shoot to the 1940's. Umm, just enjoy her boobs, ok?