Britney Spears is paying Kevin Federline $20,000 a month because she made a terrible mistake in 2004.
And that's not enough for K-Fed.
According to TMZ, Federline called Jamie Spears, Britney's dad, and asked for more money in child support. Federline's lawyer sent Jamie a letter, explaining that Spears' kids, Sean, 12, and Jayden, 11, have more needs now that they are older. iPhones aren't cheap, you know.
When asked by Jamie why he needs more money and where that $20k is going, Federline didn't really have a good answer. When asked how the needs of Sean and Jayden are unmet, Federline once again did not have a good answer. He said he wants to take care of the two kids the same way Spears does, but doesn't want to put in the same kind of work Britney does.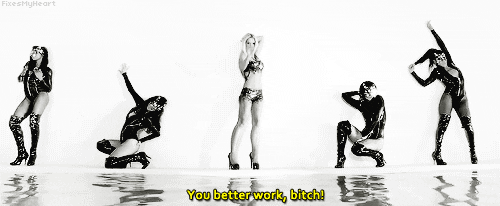 Spears is currently raking in cash thanks to her sold-out Vegas shows and Federline thinks he deserves a cut. He's claiming that her Vegas residency is successful because he's able to take care of the kids while she's performing.
Federline tried to get more money from Spears last month, but his attempts fell on deaf ears.
Jamies says that his daughter is in the business of taking care of her kids, not Federline and his other kids and family members.
Along with the $20,000 a month Spears sends her ex-husband, she gave him $1.3 million in their 2007 divorce. She paid spousal support for several years after, along with the $20k in child support she continues to pay. She current co-parents with Federline after losing sole custody back in 2008.