No way this lasts that long. Ariana Grande and Pete Davidson, who it seems like just started dating, are now engaged. TMZ sources say Davidson proposed to Grande who said yes. SHE SAID YES! Where's the YouTube proposal video?
It was a month ago these two started dating. All the best to them, but nah, this isn't gonna last. They're just gonna say haters gonna hate, whatever.
Grande recently hinted that she wanted Davidson's kids. When she said it, it was after Davidson posted a pic with Brian Tyree Henry, captioning it "I'm having his kids." Grande responded with a caption that said "I look so good here," which looks to have been referring to having Davidson's kids. Uhh, got that?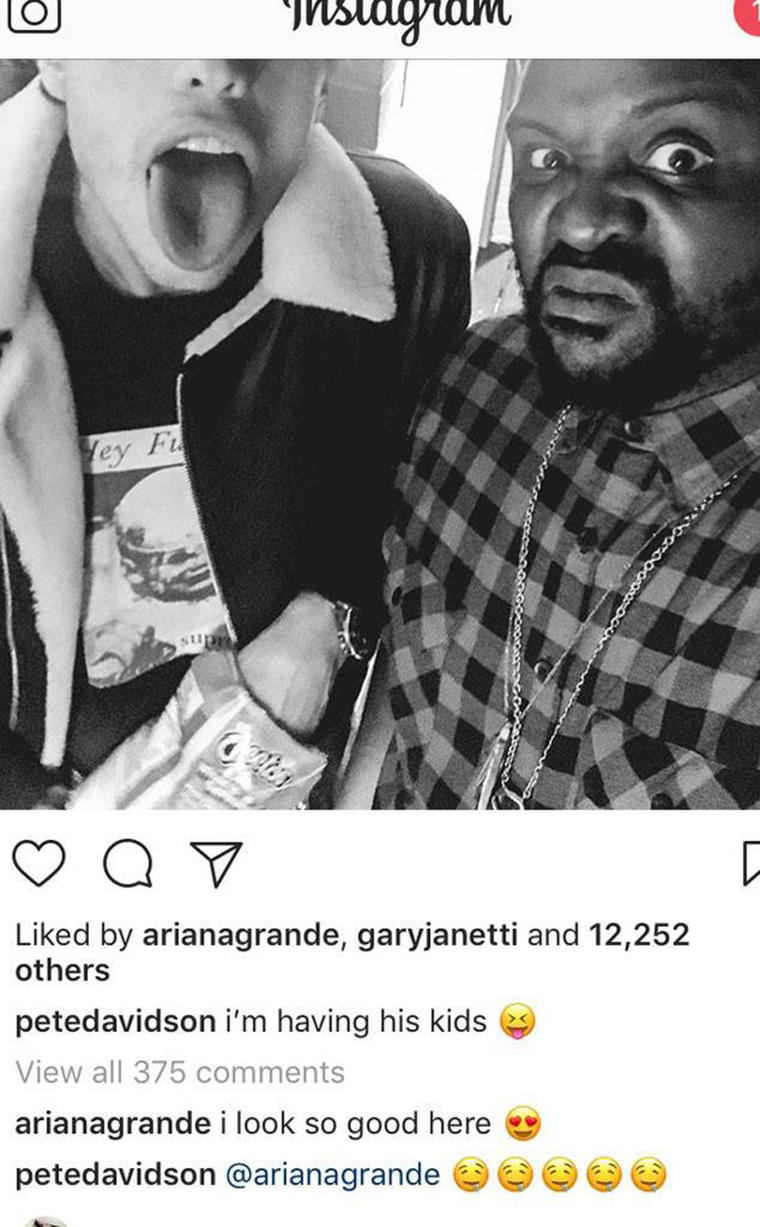 Let's start the divorce countdown. Yea, we should be happy, yada yada, but way more fun to put an over/under on this marriage. Let's say 1 year.
Most definitely it'll beat Britney Spears' 55-hour marriage to Jason Alexander back in 2004. Kim Kardashian had a 72 day marriage to Kris Humphries back in 2011. I say it beats that too.
The other bet is that we're being played here.