Iggy Azalea won't say she's dating Jimmy Butler. But come on. We're not dumb.
The two were photographed standing next to a car in Malibu, which sparked the dating rumors. Iggy told TMZ, "can we please stop saying every man who is single you see me standing next to is someone I'm on a date with."
We could, but where is the fun in that?
Everyone knows that Azalea has a thing for sports stars. She dated Nick Young for a year before they got engaged. They were engaged for a year before Young admitted to cheating on her. Despite his admission, he wanted to stay with her.
She recently got out of a relationship with Texans receiver DeAndre Hopkins. They didn't last all that long because Hopkins probably wasn't tall enough for her.
Along with Iggy loving ballers, we know Butler is thirsty. Dude spent this offseason hitting on the wife of his friend and former teammate Dwyane Wade.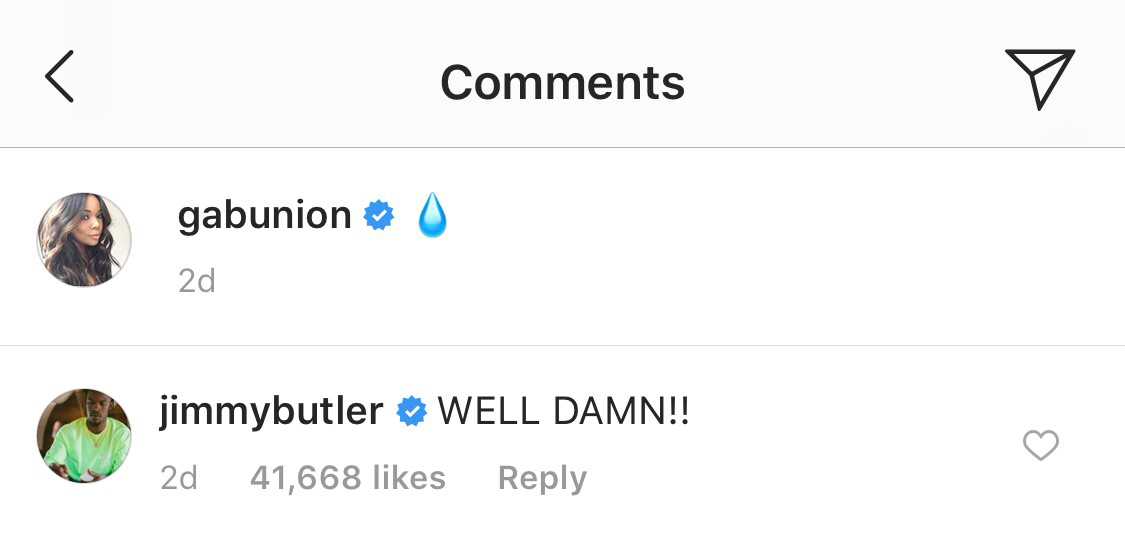 There's just too much evidence. If they aren't dating, it wasn't due to a lack of trying on Butler's part.