Remember Lil Tay, the Instabrat who got her mom fired because they pretended she was rich using houses her mother was supposed to be selling to film videos in and doing the same thing with her boss's car? Well, her Instagram is back online and it's now being used to accuse her father, Chris Hope, and his new wife of being abusive to the kid.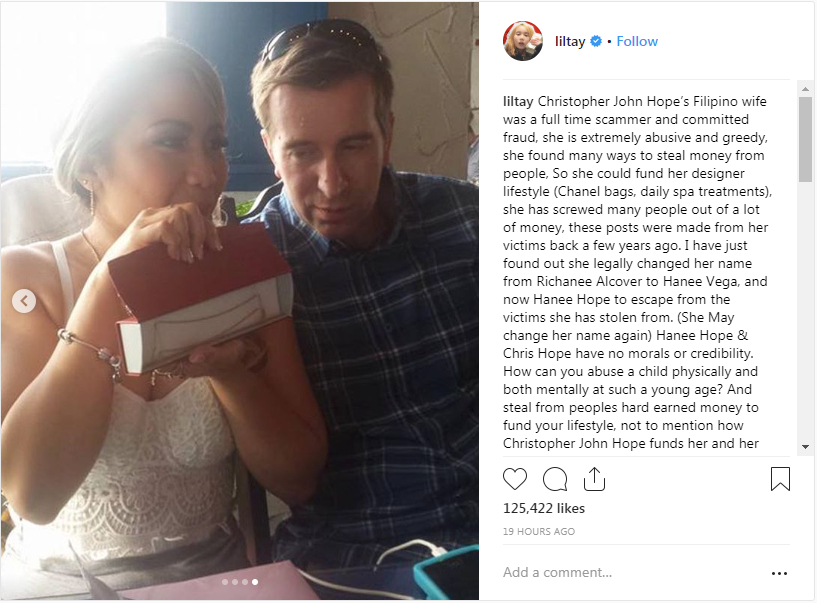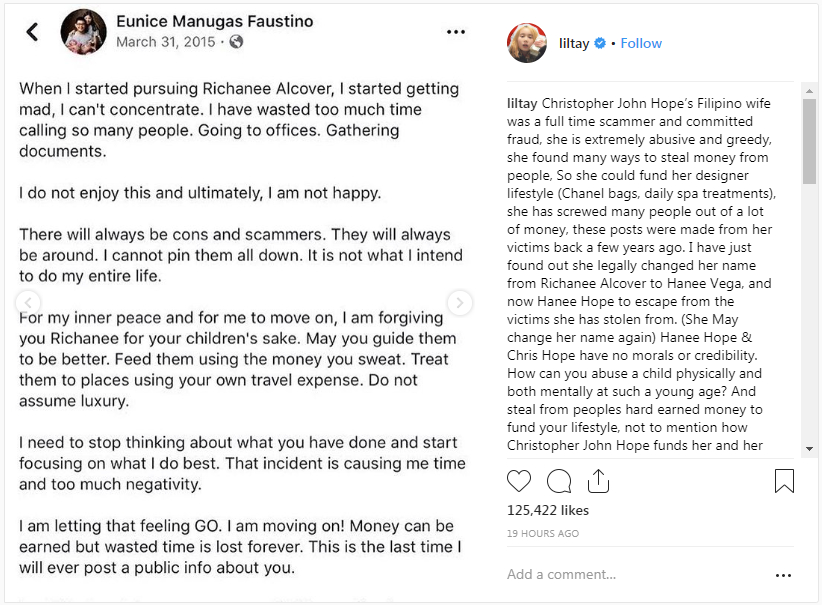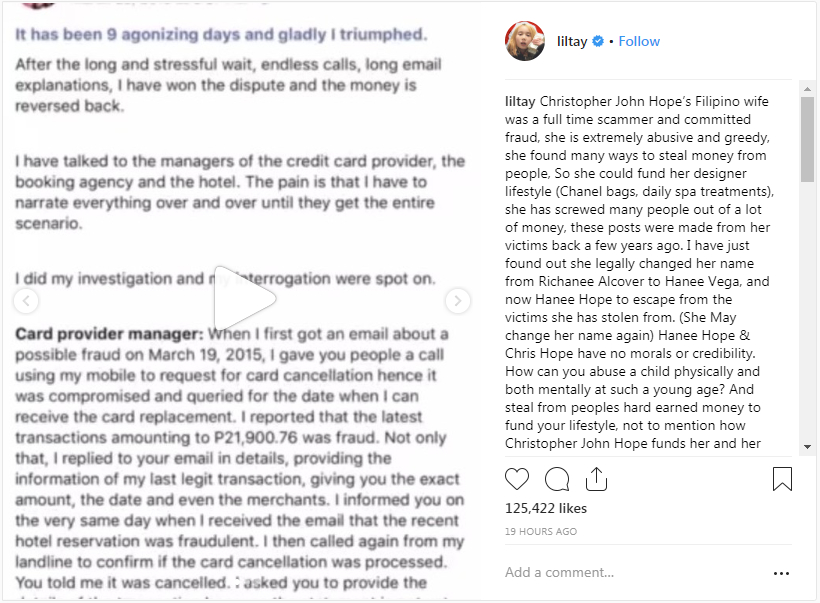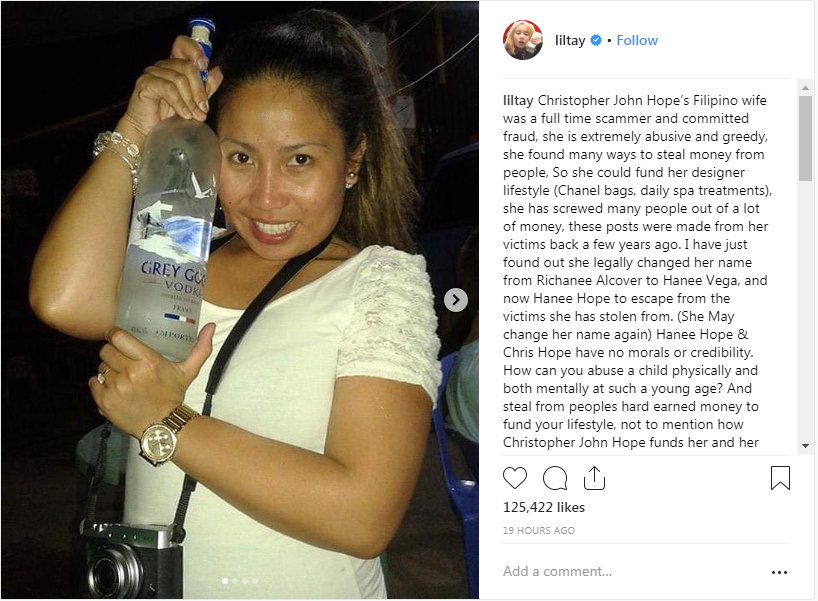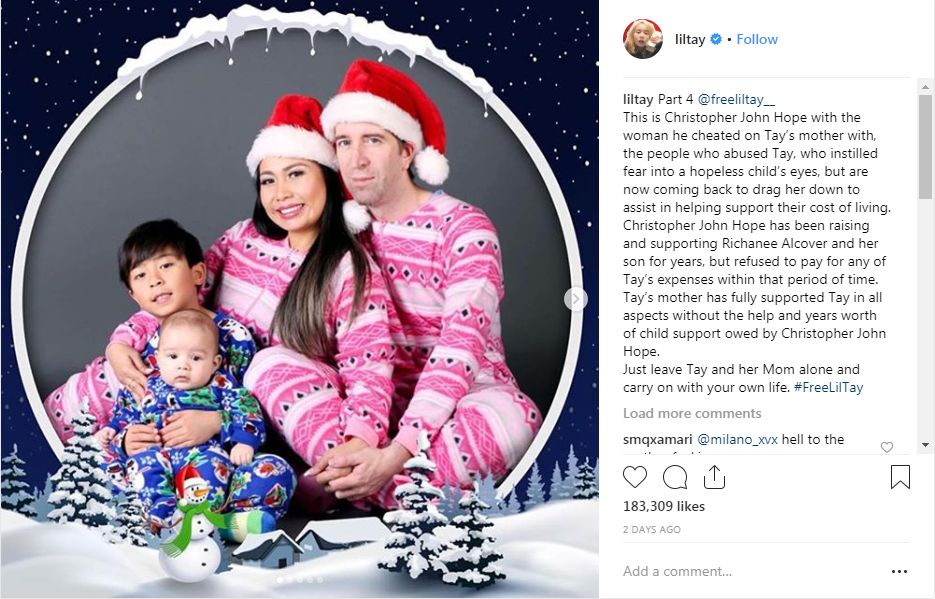 But, before we get into those allegations, The Blast spoke to Lil Tay's representative Chris Jones "The Promoter," who told them that her Instagram page has been hacked. In a cease and desist sent from Chris Hope to Instagram, also acquired by The Blast, he says he believe's Lil Tay's brother Jason Tian is behind the posts, which he says are provably false and defamatory and being used to "conduct criminal extortion and harassment."
So where things really get weird is when whoever has control of Lil… you know what, her name is Claire Hope, I'm tired of the ridiculous nicknames. Whoever has control of Claire's Instagram basically accused her father of being responsible for rapper XXXTentacion's death.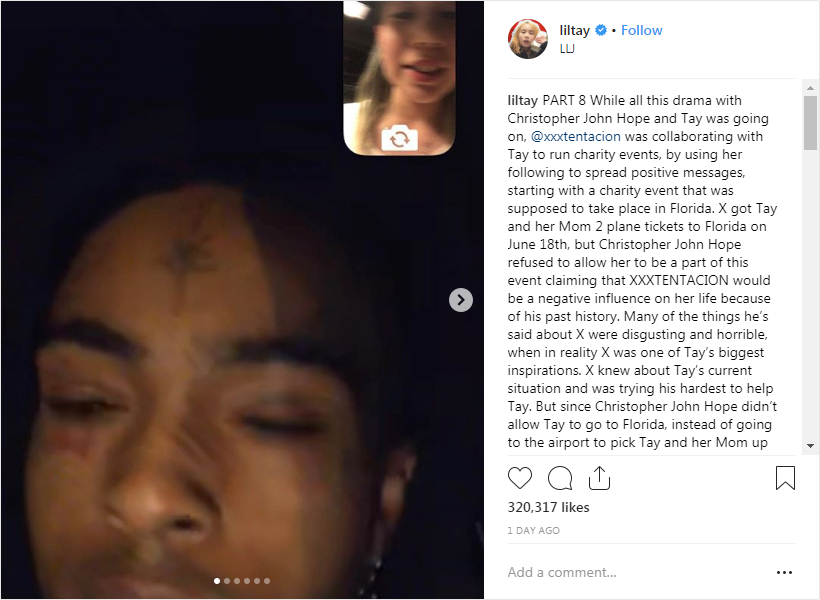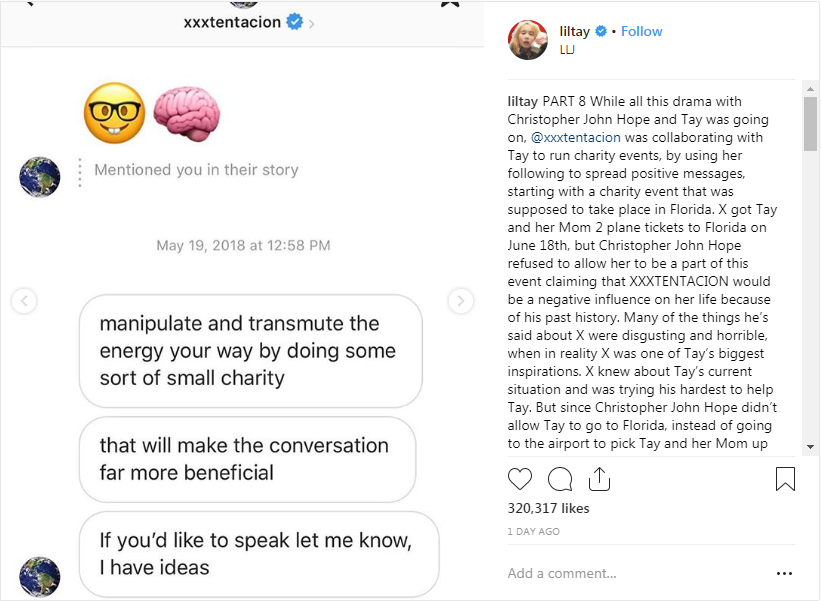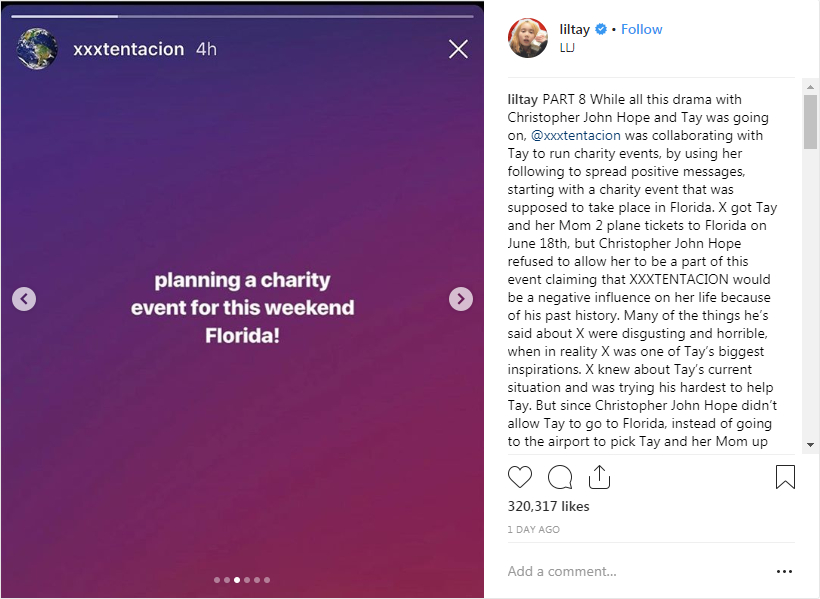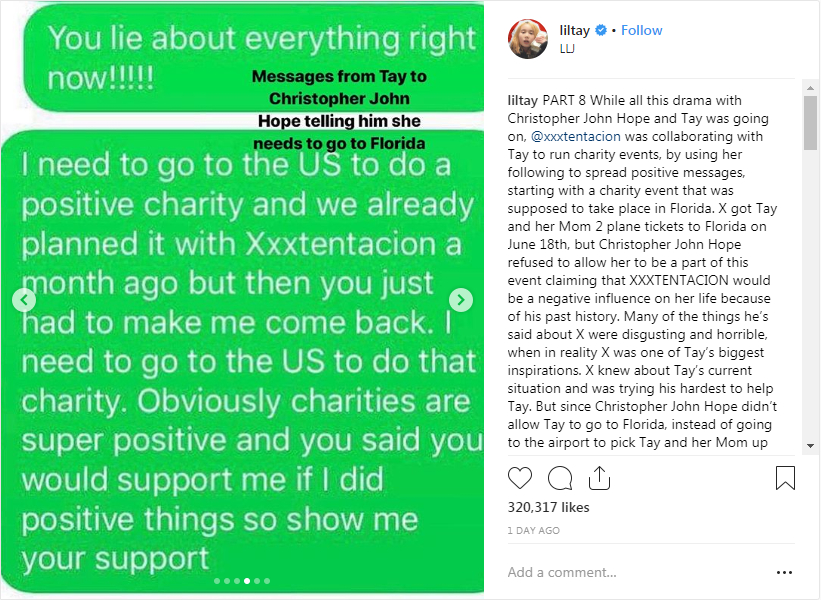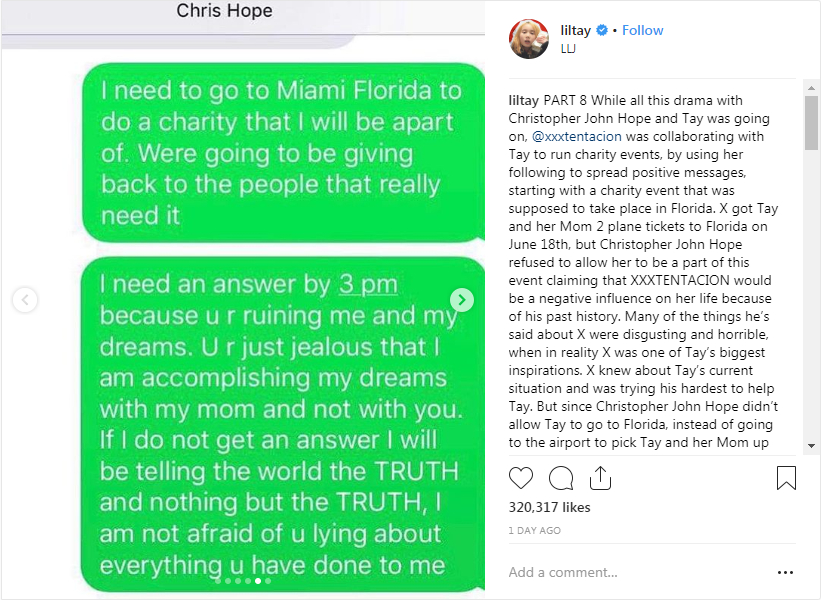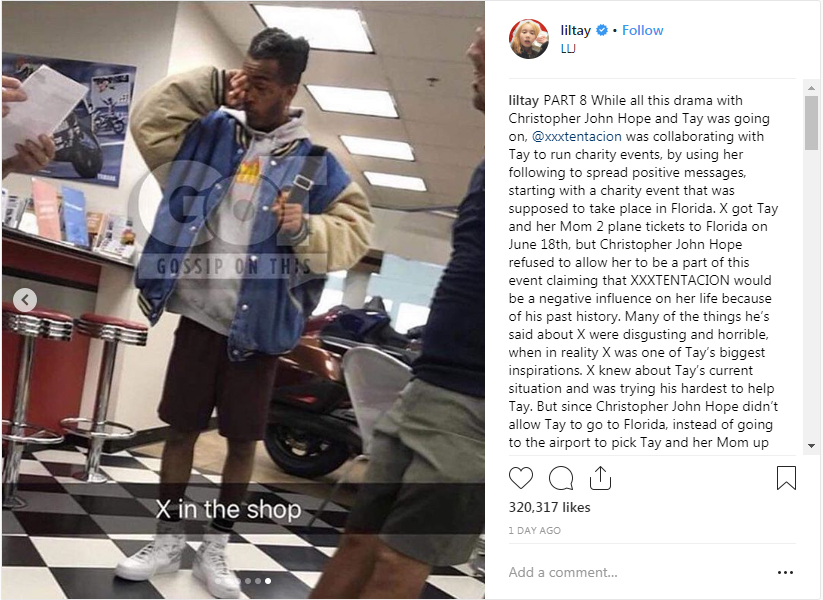 Yeah, see, if only the mean man would have let his prepubescent daughter fly to Florida to hang out with the 20-year-old rapper who sometimes gets into fights with audience members at his shows, he'd still be alive today. That's what a good parent would do, not make her stay home and go to school and not hang out with Jake Paul.
Now, that sounds like I'm taking a side, but I want to make one thing very clear. We don't even know if any of this is true. It seems to be true that Claire is living with her father and that he isn't letting her be "Lil Tay the Flexer" anymore. But that's literally all we know to be true.
Well, we also know, or can infer, that Claire wasn't entirely happy being Lil Tay, either. We saw the behind the scenes videos of her being coached and not having a good time, in addition to the video of her seemingly not wanting to go to her father's house, which could be for any number of reasons and doesn't prove he's abusive.
Hey, I have a radical idea here for everyone involved. Let Claire be a real actress. Let her take theater classes and audition to be on Degrassi. Some of those Degrassi actresses have gone on to be voices on Rick and Morty, there's a real future in it.