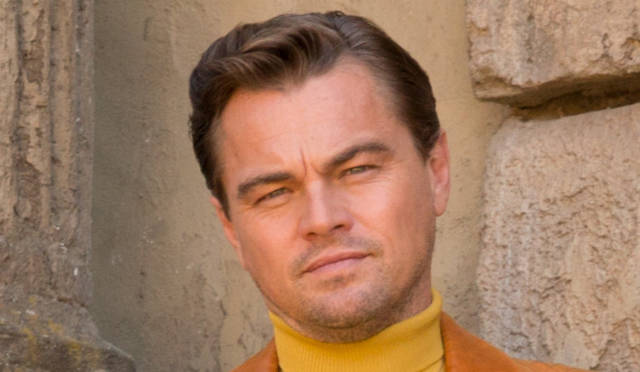 Once Upon a Time in Hollywood
Amber Heard is presenting her testimony Johnny Depp's defamation case against The Sun and it is not going well for her. How poorly is it going for her? Page Six, which is owned by the same person as The Sun, has been basically taking Johnny Depp's side in its coverage of the trial.
The most interesting thing to come of out the trial yesterday, as reported by The Sun's US edition, was Depp's insulting nicknames for Heard's male co-stars.
Depp had nicknames for Heard's co-stars with Leonardo DiCaprio known as "pumpkin head", Channing Tatum "potato head" and Jim Sturgess "turd"
Leo does kind of have a big head, doesn't he? Although I guess anyone would have a bit of an ego after spending the last 20 years sleeping with the world's most gorgeous 19-year-old supermodels.
Heard tried to paint Depp as being irrationally jealous and accusing her of having affairs all the time, which would have a lot more impact if Depp hadn't produced multiple witnesses who claimed Elon Musk was always coming over late at night when Depp was out of town. That fact makes her "I'm not a gold digger" defense weaker, too.
Page Six reports that Heard got absolutely hammered by Depp's lawyer when she took the stand.
Two police officers called to the scene afterward testified last week that they saw no damage or injuries to Heard at the time.

"It's all lies, isn't it?" Laws asked Heard, who had been recounting what happened.

The actress replied, "No."

Laws suggested that Heard and two pals "were all getting your heads together and smashing up the apartment and putting makeup on to make you look injured."

Heard shot back, "No, I have never done that."

Asked if this meant that the cops were lying, Heard replied, "I don't know their motivations" — but suggested they hadn't told the truth to cover up the fact that they took no action against Depp.
Depp's team also played a tape of Heard admitting she had hit him and calling him a baby for not liking being hit. Depp is also suing her in the US and while it's much easier to sue for defamation in the UK, if this is any indication Heard is going to wish she had hung onto that divorce settlement money when it's over.