Anne Heche, 53, has been declared brain dead and taken off life support. This is after her fiery car crash last Friday. Per Deadline, family and friends "had been hoping for a miracle." Unfortunately, Heche was on a ventilator the day of the accident and never regained consciousness. She had been in a coma since the accident.
Now, her loved ones are determining whether any working organs remain available for donation.
Heche's rep thanked everyone for their support in a statement:
We want to thank everyone for their kind wishes and prayers for Anne's recovery and thank the dedicated staff and wonderful nurses that cared for Anne at the Grossman Burn Center at West Hills hospital.

Unfortunately, due to her accident, Anne Heche suffered a severe anoxic brain injury and remains in a coma, in critical condition. She is not expected to survive.
Her rep also added that Heche's choice prior to the accident was to always donate her organs.
It has long been her choice to donate her organs and she is being kept on life support to determine if any are viable.
Of course, no one departs without any kind words.
Anne had a huge heart and touched everyone she met with her generous spirit. More than her extraordinary talent, she saw spreading kindness and joy as her life's work — especially moving the needle for acceptance of who you love. She will be remembered for her courageous honesty and dearly missed for her light.
Deadline reports that Heche will get an Honor Walk. This is when the deceased is escorted by family and friends through the hospital's corridors as staff stand in honor.
Last Friday, Heche was reported to have sped over 60 miles per hour down this narrow street.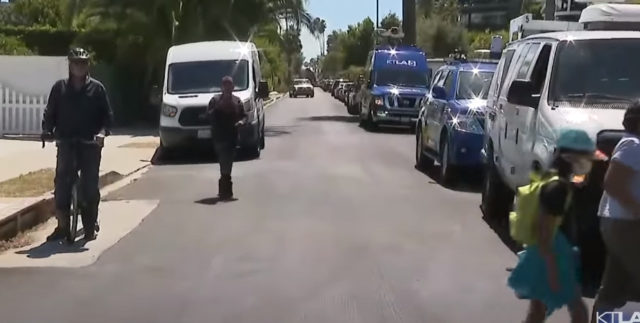 She crashed into a building, drove off and then allegedly blew through a stop sign. Her car skipped a curb, crashed into a home, setting both home and her car on fire.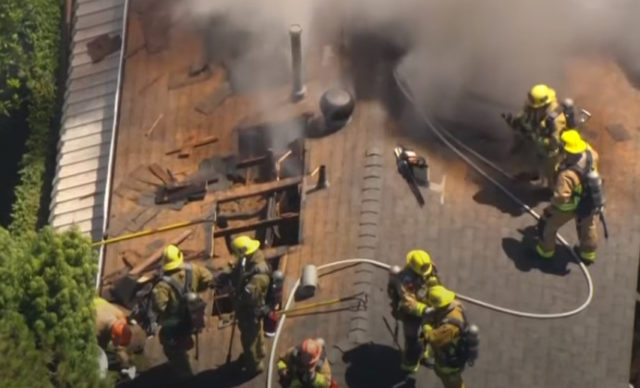 If you saw the photos online, you could see firefighters rescuing Heche. Aerial photos were unclear, but they seemed to show her whole back may have been burned.
TMZ also speculated there was an open alcohol container in the car based on photos.
All that is for investigators though. No one else besides Heche was hurt in the crash. It's pretty tragic, obviously unfortunate, and not the way anyone expects to go out.