Martin Shkreli is a goddamn Batman villain. I swear to God.
He's not even real. After doing the worst thing imaginable, by making lifesaving HIV medication unavailable to the majority of people on Earth, he's moved on to just straight up prick-waving. He's gonna take his dick. He's gonna take his money. And he's stick em both in anything he can get his despicable hands on in any way he wants. Just for the lolz.
In a recent interview with HipHopDX, Shkreli said he would like to bail Brooklyn rapper Bobby Shmurda out of jail. The rapper was allegedly leading a violent street gang responsible for drug sales and several shootings. He's on a $2 million bail, which would be nothing for the ungodly rich Shrekeli to drop.
This d-bag also recently dropped $2 million on a one of a kind Wu-Tang album. He also said in the interview that he'd be willing to do Taylor Swift the favor of letting her exchange sexual favors for a quick listen. Just look at him. He has the cold dead eyes of somebody that uses other people's tears as lube. We must protect T-Swizzle from the designs of this human-sized piece of dick cheese.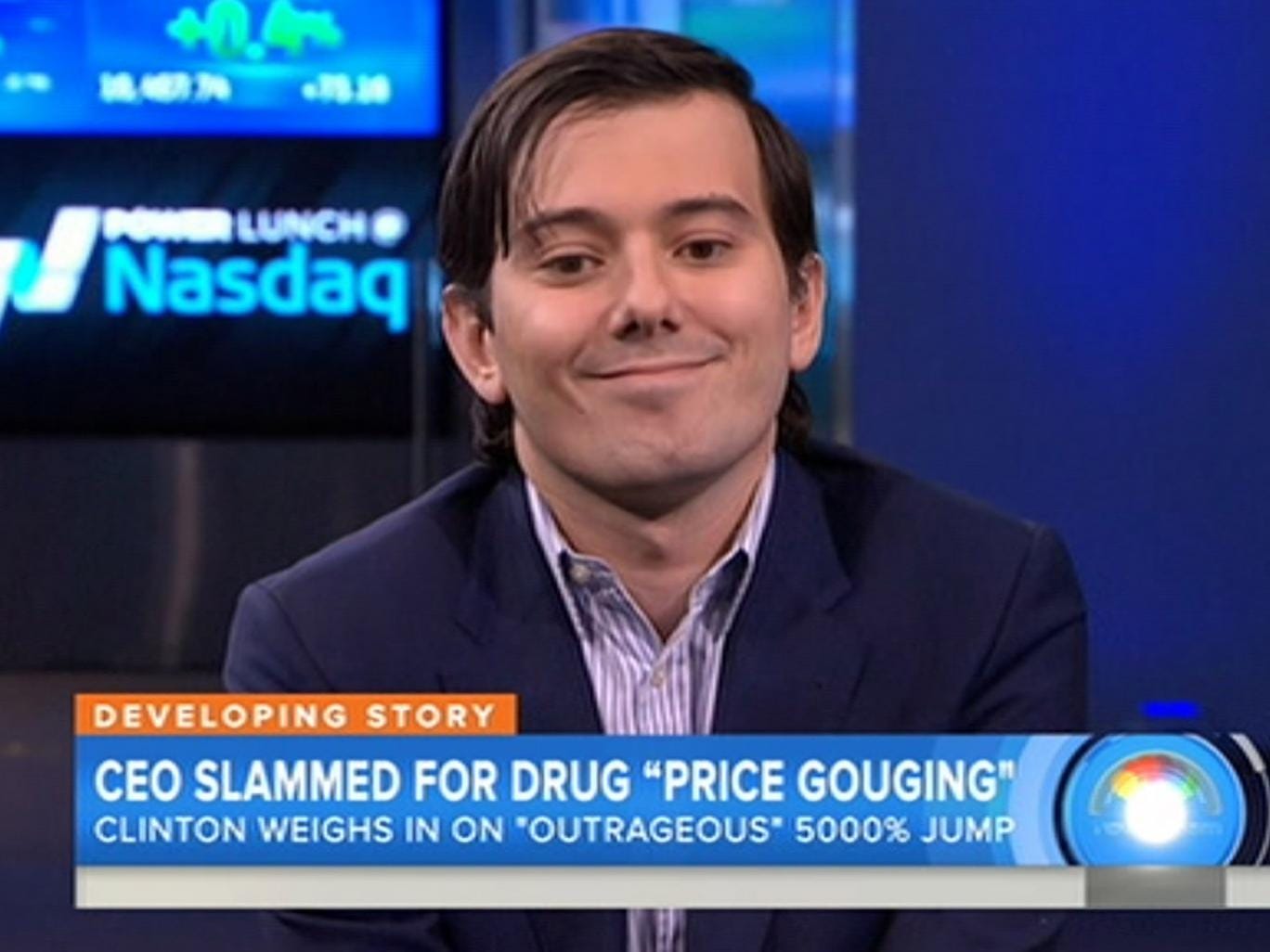 Like Taylor Swift would let this slimy piece of s**t within ten feet of her. Please. What a despicable mayonnaise creature.