Bill Cosby either tried to cop the worst plea of all-time or here's your fake Radar news story of the day. According to the extremely reputable news source, Cosby hoped to enter a plea deal prior to today's trial. Here were his terms:
According to insiders, the disgraced comic begged for a deal that would include no jail time and no admission of guilt.
So he was hoping to get a deal that basically proclaimed that he was innocent? I'm sure the prosecution was all over accepting that one.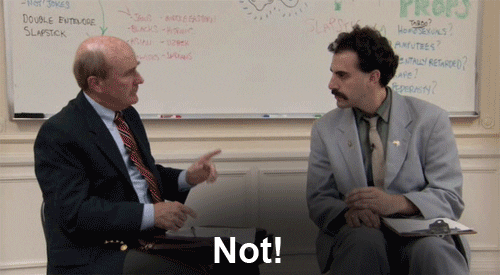 "He's desperate, his defense is desperate because [what he's accused of is] indefensible," the source continued. "It should be mentioned that they [the defense] came to [prosecutors] because the day of reckoning has arrived and maybe he's opened his eyes and realized that he's about to go to prison maybe for the rest of his life."
How can he open his eyes if he's blind?
"They haven't discussed anything feasible for Bill Cosby," a source connected to the comedian said of the plea negotiations. "It's a witch hunt and they are making sure to try and bury him. It's unfortunate."
Yes, it's very unfortunate that a man who drugged and raped multiple women is going to go to trial. I feel so bad for him for having to go through this terrible process. At least no one drugged and killed him. And if your first plea deal is, "I don't go to jail and I won't admit that I'm guilty," then you can see why nothing feasible has been discussed.
The prosecution should tell him, "We can avoid this whole trial. Just go to jail for the rest of your life and admit you're guilty."