Last week, we reported that Olivia Munn and Chris Pratt were dating. This week, Olivia Munn is disputing that report. She personally reached out to us and everything.
Alright, she probably doesn't even know we exist, but she's free to DM me anytime she wants if she has any questions, concerns, comments, or gaming tips.
Munn took to Instagram to clear up any rumors that she and Pratt are more than friends. More importantly, she cleared up any rumors that Anna Faris is furious at her. The screenshots come courtesy of PEOPLE.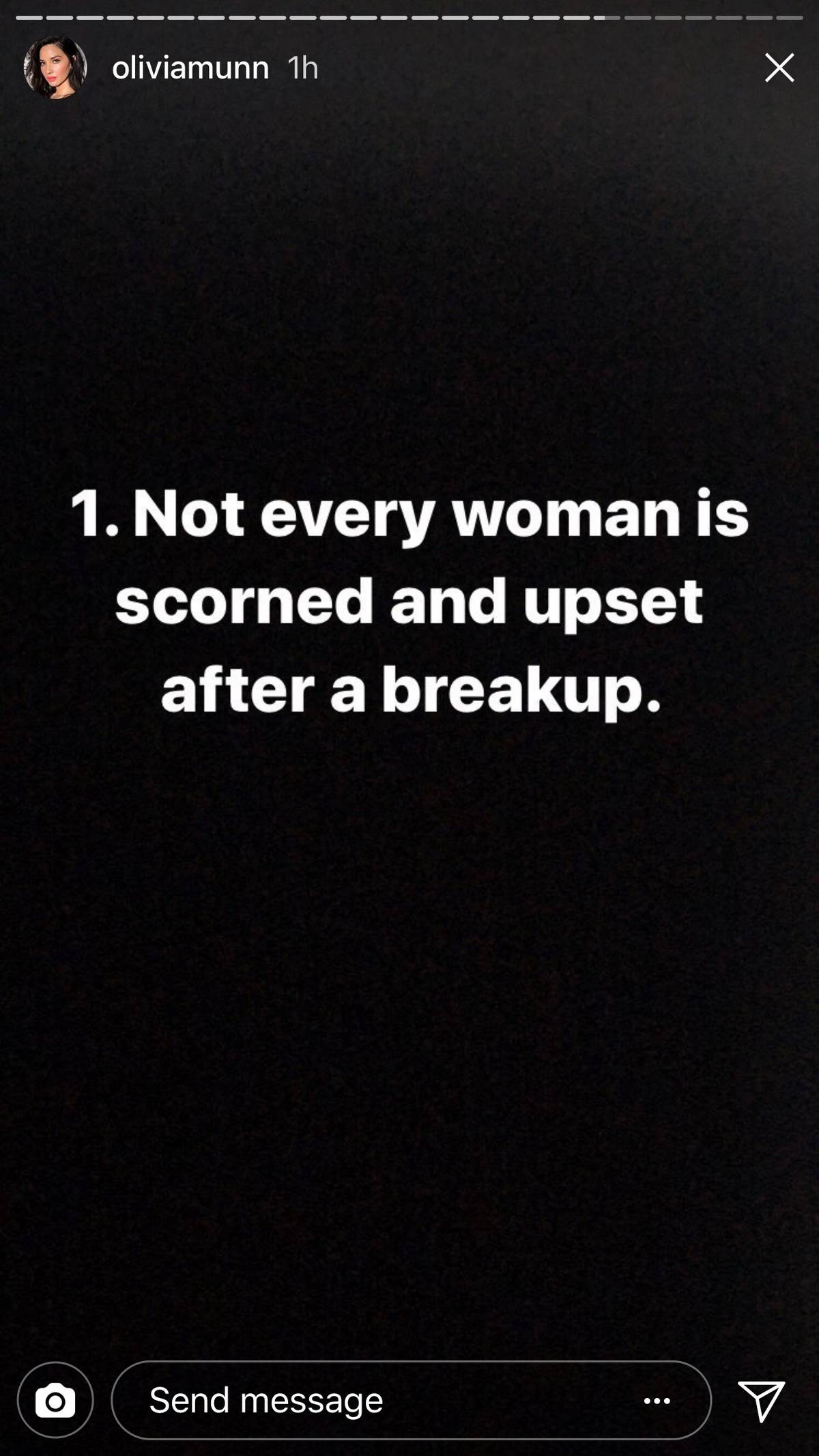 Every movie is a lie, I guess.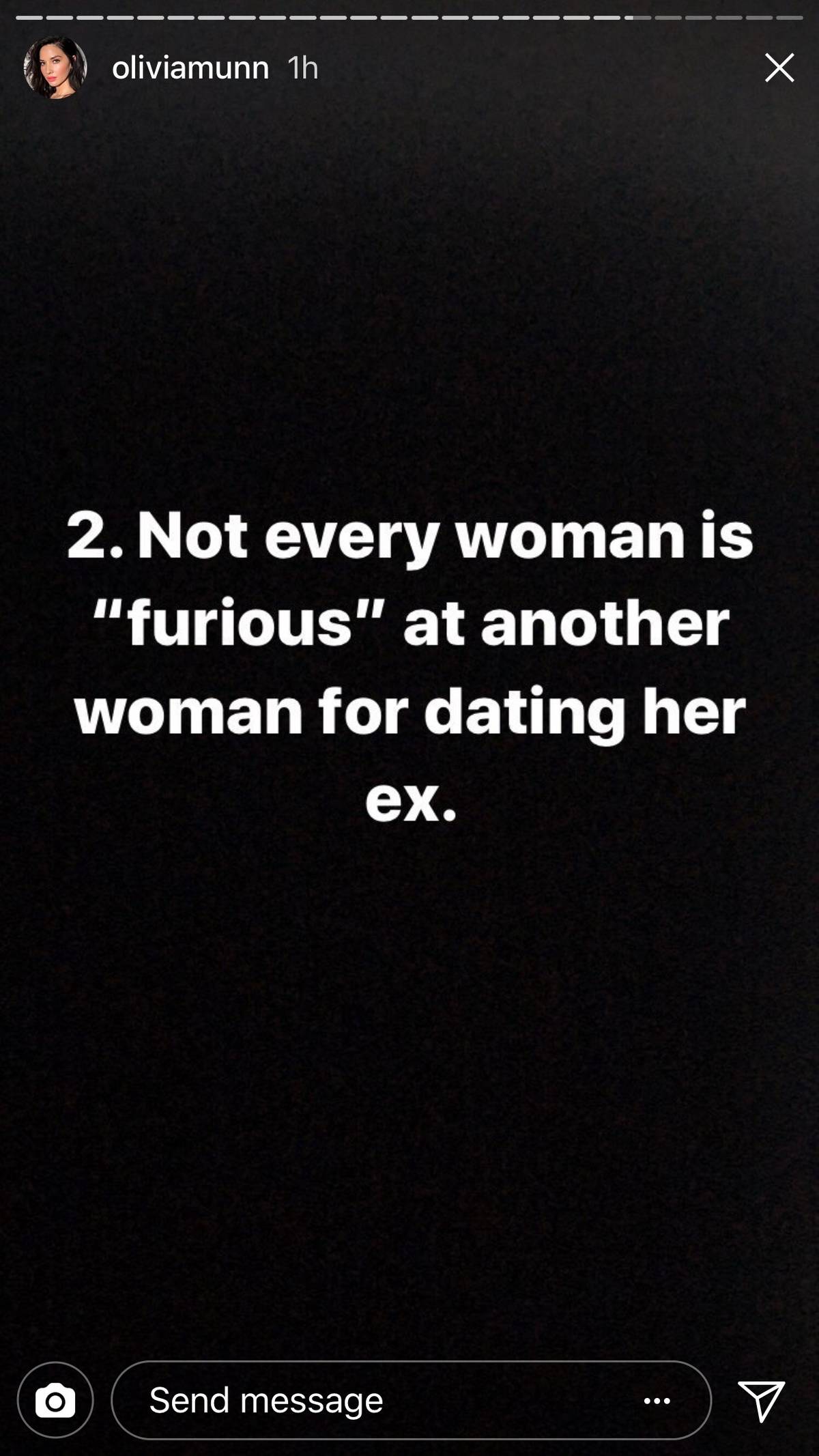 False. They are either furious or they don't admit they are furious.
At least @ us.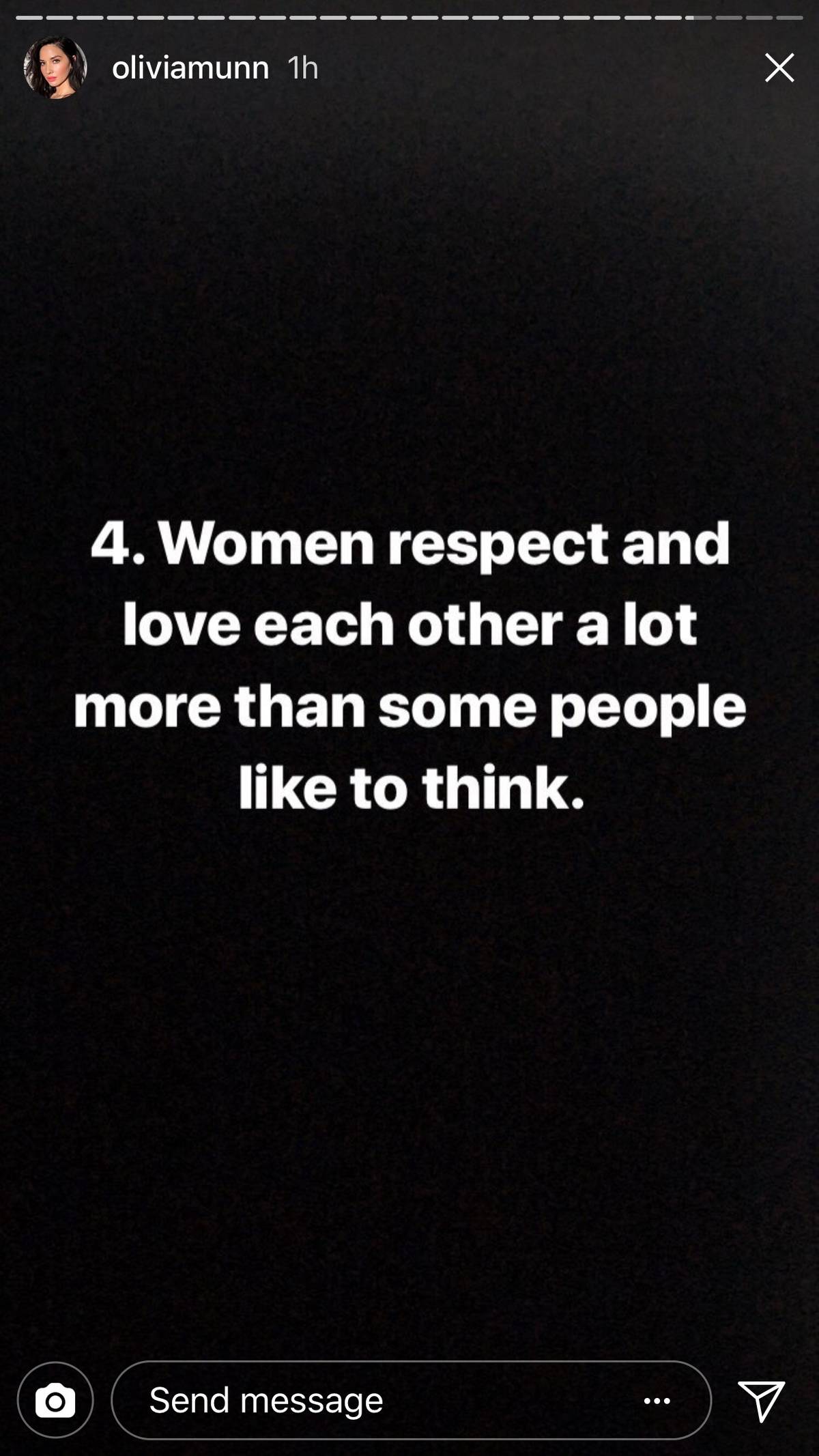 I can believe this.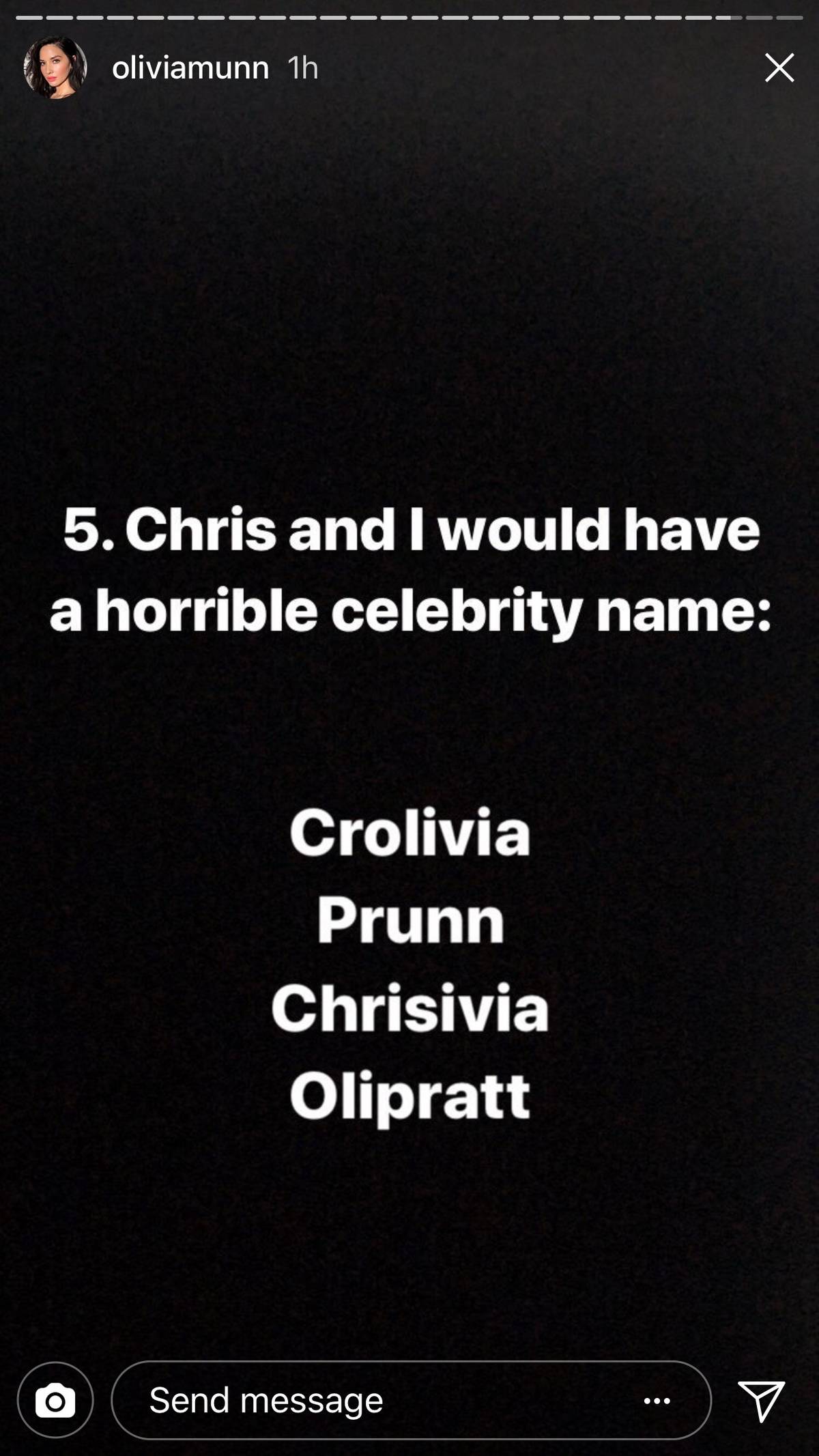 More celebrities should consider their celebrity dating name before getting into a relationship. If nothing works, don't even bother.
Munn wrote in her text to Faris:
"I wanted to reach out to you personally to tell you the story about me and Chris dating has 0% truth. I'm sure you already know it's not true, or maybe didn't care either way, but I just wanted to reach out personally to tell you it's not true."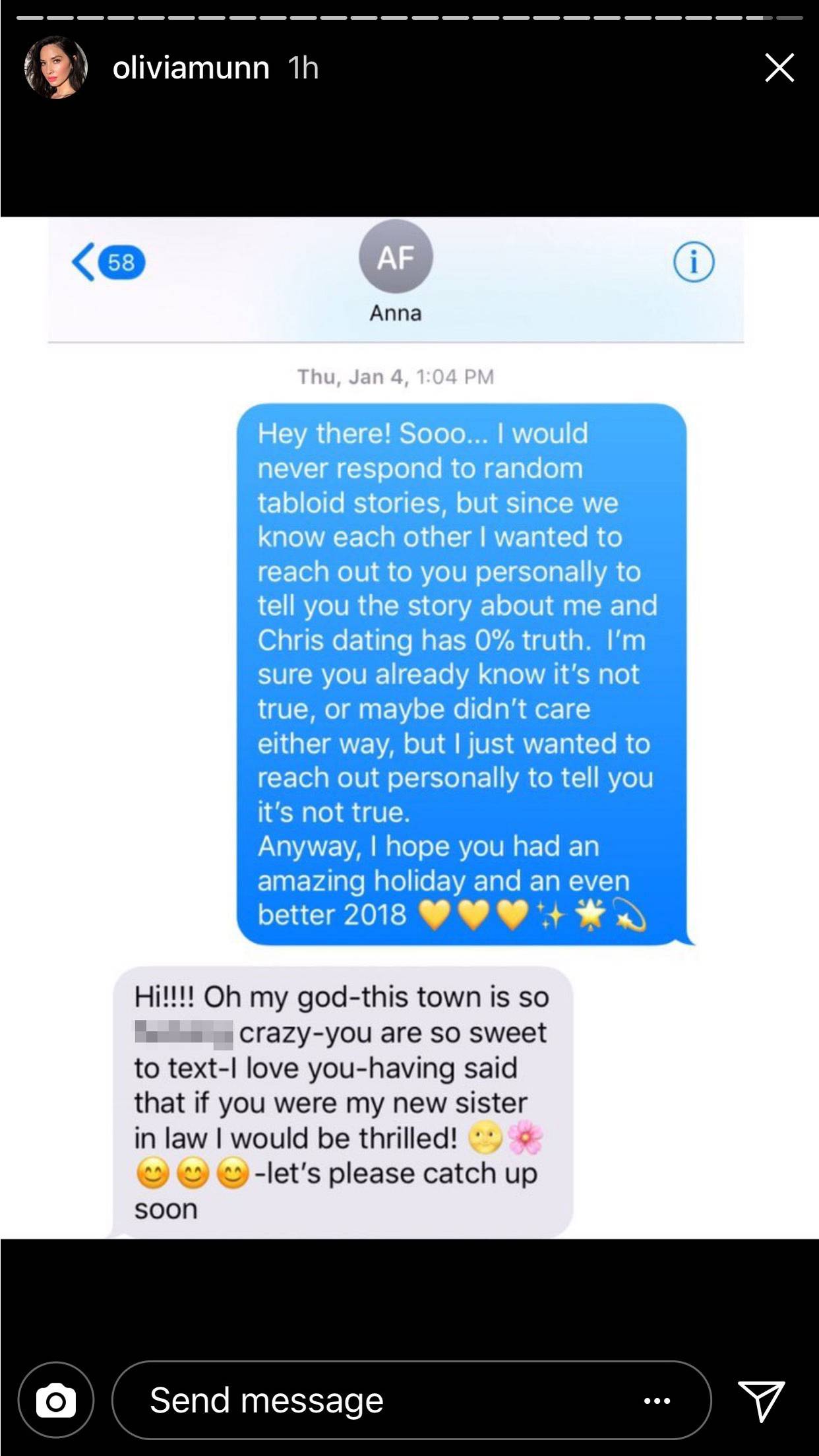 58 UNREAD MESSAGES?!?!?!? I'll never understand people who have more than like three unread messages. If my unread message number climbs higher than five, just assume that I'm dead. I always read my messages right away. I don't always respond right away, but you can bet that they are read.
And anyone can label someone "Anna Faris" in their phone. Unless Munn personally gives me Anna Faris' phone number so I can confirm this story for myself, I'm not believing these text messages.
Also, how would they become sister-in-laws? Is Chris Pratt now Anna Faris' brother? I didn't know divorces work like that you. You go from being husband and wife to brother and sister. That's just weird.
I guess that clears up that. Munn and Faris are totes BFFs and Chris Pratt is still a single man with too much lamb.