Brooklyn Beckham and Chloe Moretz were America's cutest couple when they were still teenagers. Now they're in their twenties and realize you're not meant to be with your college crush forever. So, someone cheated.
This past Saturday, the son of Victoria and David Beckham was spotted locking lips with Playboy model Lexi Wood.
Normally, not a big deal if he were single. Except, everyone thought he was still dating Moretz. She posted the following on Instagram a month ago.
Either things went sour fast or there's something more at play. SomeeCards followed the clues and here's where their deceptive work led them. First, Moretz posted this on her Instagram story: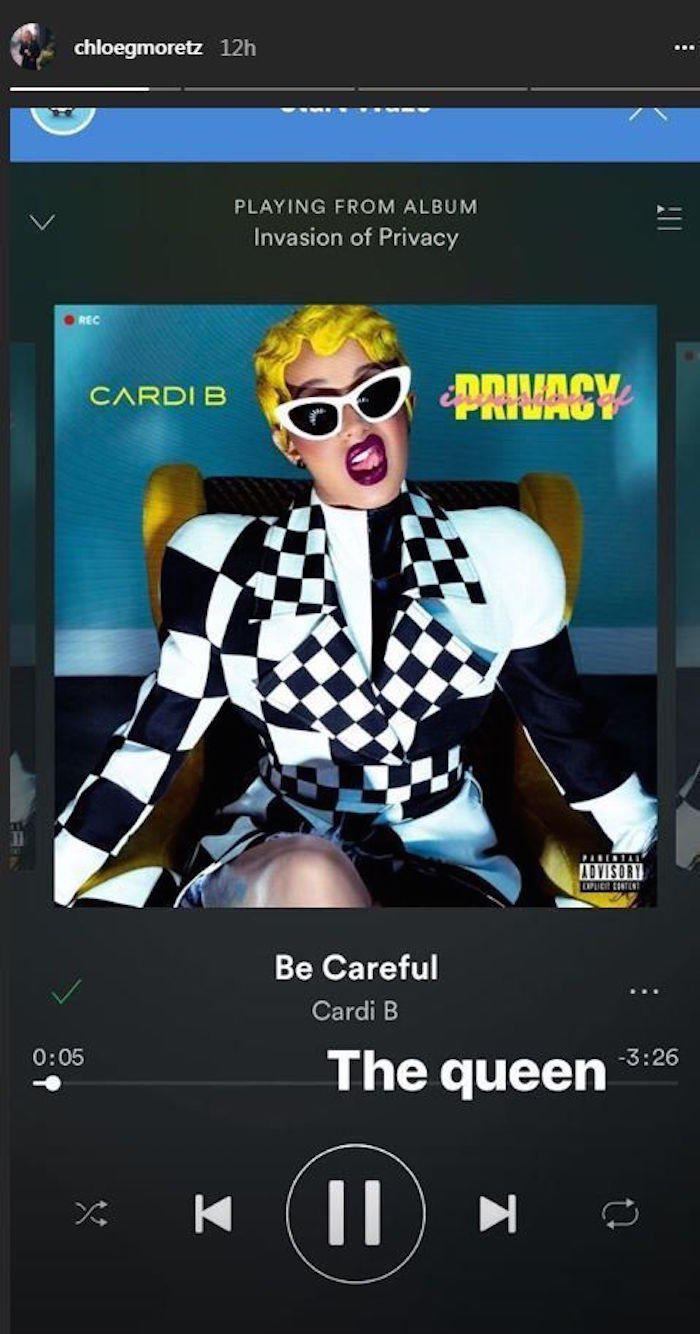 Here are some choice lyrics from the song:
Gave you TLC, you wanna creep and s**t
Poured out my whole heart to a piece of s**t
Man, I thought you would've learned your lesson
'Bout likin' pictures, not returnin' texts
I guess it's fine, man, I get the message

Be careful with me, do you know what you doin'?
Whose feelings that you're hurtin' and bruisin'?
You gon' gain the whole world
But is it worth the girl that you're losin'?
Sounds like Brooklyn was cheating. In response to the rumors, Brooklyn took to Instagram…to like the following photo:
And Moretz took the high road…by liking the following photo:
If we see Moretz making out with Cristiano Ronaldo's son, then business will have officially picked up. All I know is, I wouldn't mess with Moretz. She's been slaying fools for years and for far less.