Oh no, Chloe Grace Moretz never got her Valentine's Day gift from Kim Kardashian.
Back in February, the reality television star made it known that she would be a not-so secret admirer to many celebrities.
https://instagram.com/p/Beq9lhOhX6g/?utm_source=ig_embed&utm_campaign=embed_loading_state_control
In a Snapchat story at the time, she said:
I decided, for this Valentine's Day, everyone deserves a Valentine. So I am going to send them to my lovers, to my haters, to everyone that I think of. Because it's Valentine's Day after all.
In her Story was a shot of color-coordinated sticky notes, separating her lovers, friends, and haters.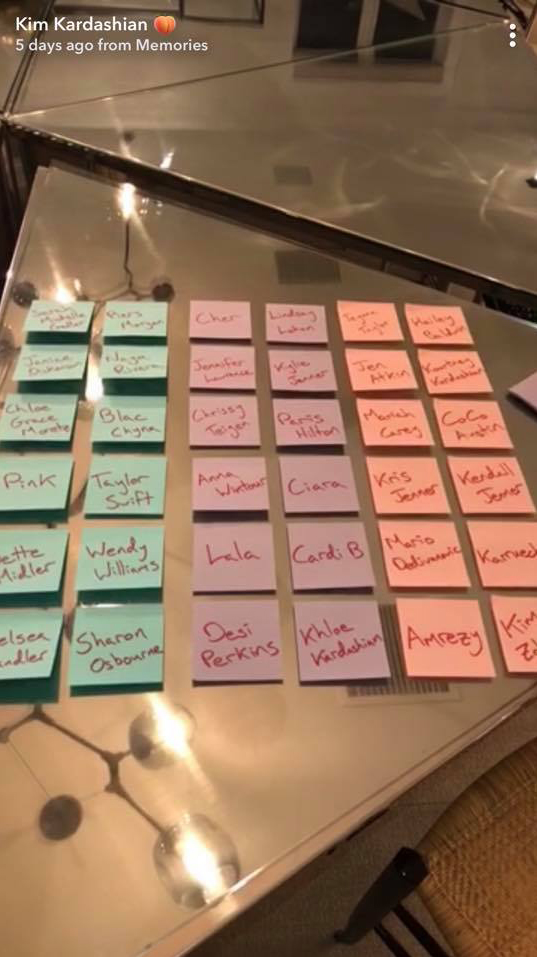 Moretz made the "haters" sticky notes stemming from a 2016 Twitter incident. First, Moretz retweeted a Bette Midler tweet that said, "If Kim wants us to see a part of her we've never seen, she's gonna have to swallow the camera."
Moretz went on to tweet, "I truly hope you realize how important setting goals are for young women, teaching them we have so much more to offer than … just our bodies. There's a huge difference in respecting the platform that you're given as a celebrity and 'slut shaming' something I never have done and … would never do."
Kardashian responded, "let's all welcome @ChloeGMoretz to twitter, since no one knows who she is. your nylon cover is cute boo."
Wow, saying no one knows who she is and following that up by mentioning her cover on a national magazine. Sick burn, Kim.
Kardashian sent every name on her sticky note collection a bottle of her perfume so they too can smell like Kanye West.
Appearing on Watch What Happens Live (via US Weekly), Moretz was asked about the gift.
"Uh, I didn't even get it, my publicist just took it. I didn't even open it. I didn't have it, no, I never saw it.

I literally got a video of it from my publicist and they were like, 'They sent this, so we just kept it. I was like 'okay, cool.' But thanks?"
Ok, so what did her publicist do with the perfume? That's the question I now have.
Looks like Moretz will have to wait until next February to get her hands on a free bottle of overpriced perfume.