All hail RiRi. That queen slays. Umm, no. But it's kinda cool Rihanna says that she's got new music coming out in 2019.
Rihanna had Instagrammed a shot to promote her new Fenty Beauty product. Something called "Flamingo Acid." The internet tells me that's a new color of lipstick Rihanna's coming out with.
One fan commented: "But when is the album dropping Robyn? Can we have a release date for that?"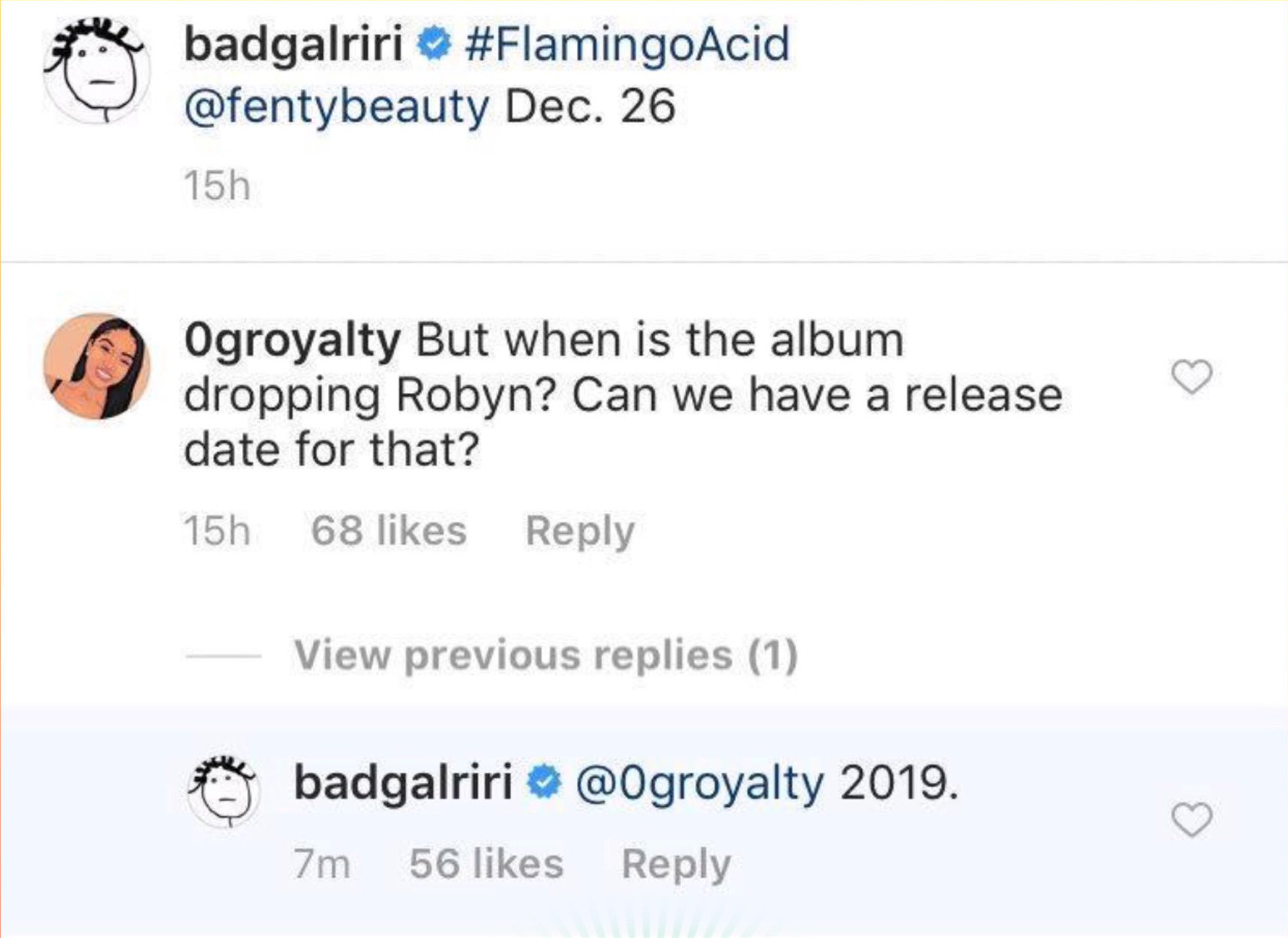 Rihanna replied with one word: "2019."
Supposedly, it's gonna be reggae or reggae influenced. Back in May, Rihanna did a cover story for Vogue. At that time, Vogue's Chioma Nnadi wrote, "She plans to make a reggae album." Bob Marley is also an influence on the new record.
It'll be good to see Rihanna come back. She's part of that whole upper echelon of pop superstars like Taylor Swift, Katy Perry and Adele. Unfortunately, they're all getting old, so enjoy Rihanna's music while you can.