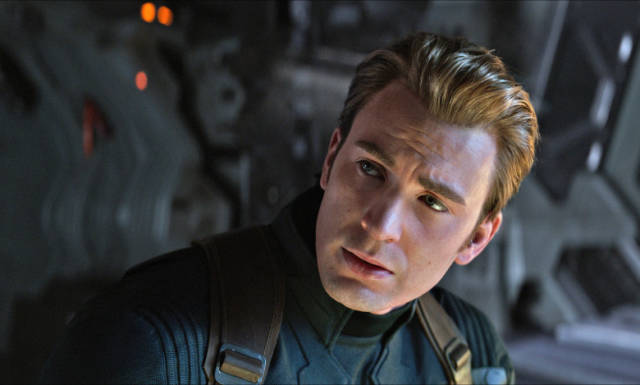 Marvel / Avengers: Endgame
Chris Evans posted a picture of his hog on Instagram. Is it big? It's girthy for sure. (link NSFW. Update: Chris Evans's people worked hard to erase his dick from the Internet. But his dick lives on, click here for Chris Evan's penis. Still NSFW you lustful perv).
I know sometimes I push down the lede in these stories and start with an anecdote that eventually ties into the main news story I'm commenting on, but how much commentary do you need on Chris Evans' dick? Do you need me to tell you it's very impressive before you click on it? We're all going to take a peak and Captain America's flagpole and we all know it: this is a judgement-free zone.
It does answer a question that goes back almost 80 years though and I'm proud to report that yes, Captain America does have a bigger dick than Batman.
Evans is not at all the first celebrity to accidentally post a nude picture of themselves on social media; Paramore singer Hayley Williams's nudes started the trend ten years ago and Alison Pill from Scott Pilgrim vs The World tweeted a topless picture in 2012.
I think Evans has the biggest dick and the biggest chest out of all of these nude celebs and superheroes, now that I think about it.